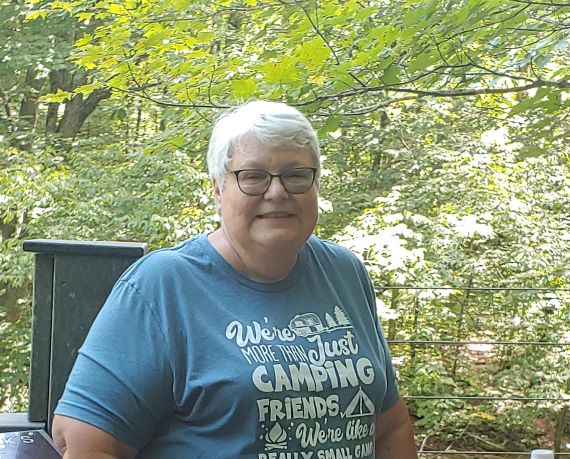 Girl Camper Guide - Indiana
Nancy Grant
As a child my mom and dad took us camping all over the U.S. and Canada. When my daughter was young I was her Girl Scout leader and did a lot of tent camping along with Dutch oven cooking.
I work in Healthcare and after the last few years in healthcare I decided to go back to what makes me happy…..Camping! So I bought a Forest River Gray Wolf and learned all I could and still learning!
I love organizing events so I'm hoping to having some fun with new friends. I hope to combine my love for travel and camping into new adventures!
Nancy