"An amateur practices until they get it right, A professional practices until they can't get it wrong."


A favorite adage of Julie Andrews .
Every industry has those that rise to the top and just outshine others with their zeal and enthusiasm. They love what they do so much that they create all kinds of content to make it easy for us to understand things that are foreign to us.
Until I met Mark Polk I had no clue why axel ratios were important in tow vehicles. I also didn't know until I met Walter Canon what the GVWR was or why it was important that I understand it. Stephanie Henson helped me figure out what my RV electrical system will do and not do! It's more fun to camp when things work!! I've leaned heavily on Alan Taylor when talking about tow vehicles and, thanks to Holly Boros, our personal safety expert, I am on 'white alert' when I am out and about.
I hope you enjoy tapping into our Girl Camper Experts!!
'

Latest Expert's Articles

=============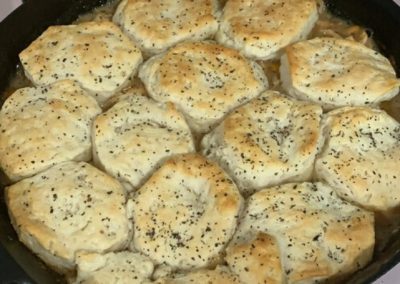 What's your favorite part? If you like a lot of filling and less biscuit, use a smaller, deeper pan. This will use fewer biscuits. If the filling in secondary to the biscuits, spread the filling thin in a larger pan and use more biscuits.