Podcast: Play in new window | Download
I have just returned from a visit with the good folks at Lance Manufacturing Company in Lancaster, California. I went out there to road test the Lance 650 truck camper. More on that in the coming weeks but, hint, hint… great way to enjoy road life and not tow. My full review of the 650 is coming out in the next two weeks.
Lance started in California in 1965. They began as a manufacturer of truck campers producing the number one selling truck camper in the industry. For sixteen years running they have won the National RV Dealers Association's Quality Circle Award.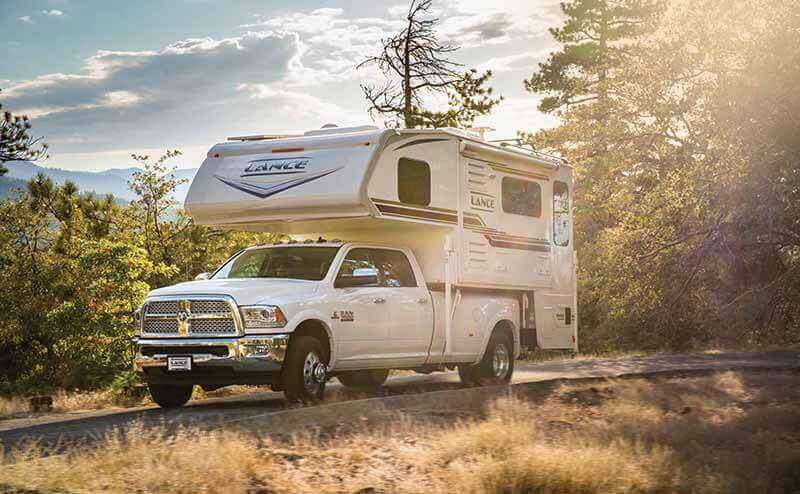 Lance spread to light weight towables after establishing a reputation for innovation and quality. This year they have unveiled the 2445 and 2075, two European inspired RV's. We had the chance to show them off in a Live walk through on Go RVing's Facebook page. You can check that out here. The 2445 has a great bunk bed system that is open and airy while also offering the flexibility to raise the lower bunk to store gear. It also offers a Master Bedroom with a walk around Queen bed, large windows and a ceiling window as well. The dining booth is in the slide out and offers the feature that I love in Lance units – the pull out drawer under the bench seats.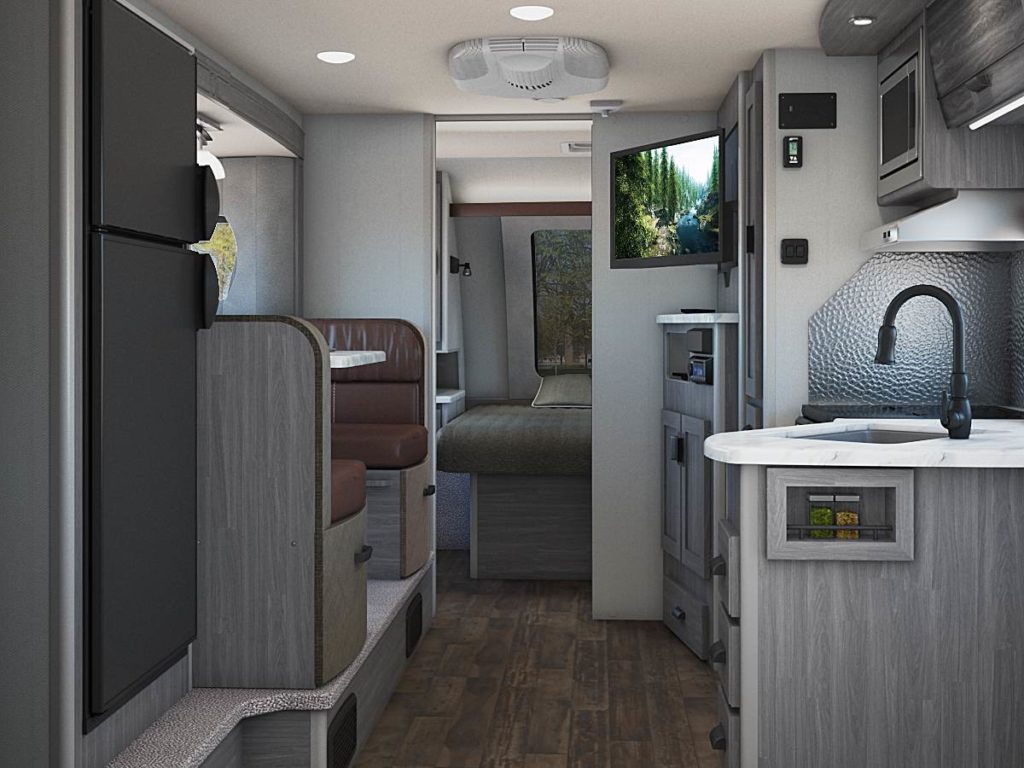 The 2075 has many great features but my favorite is the outdoor kitchen that would make any tailgater the envy of the trailerhood. It has a two burner stove, plumbed sink, refrigerated Dometic drawer and lots of prep space. It is all covered by an automatic awning to keep you shaded in the sunshine and dry in the rain.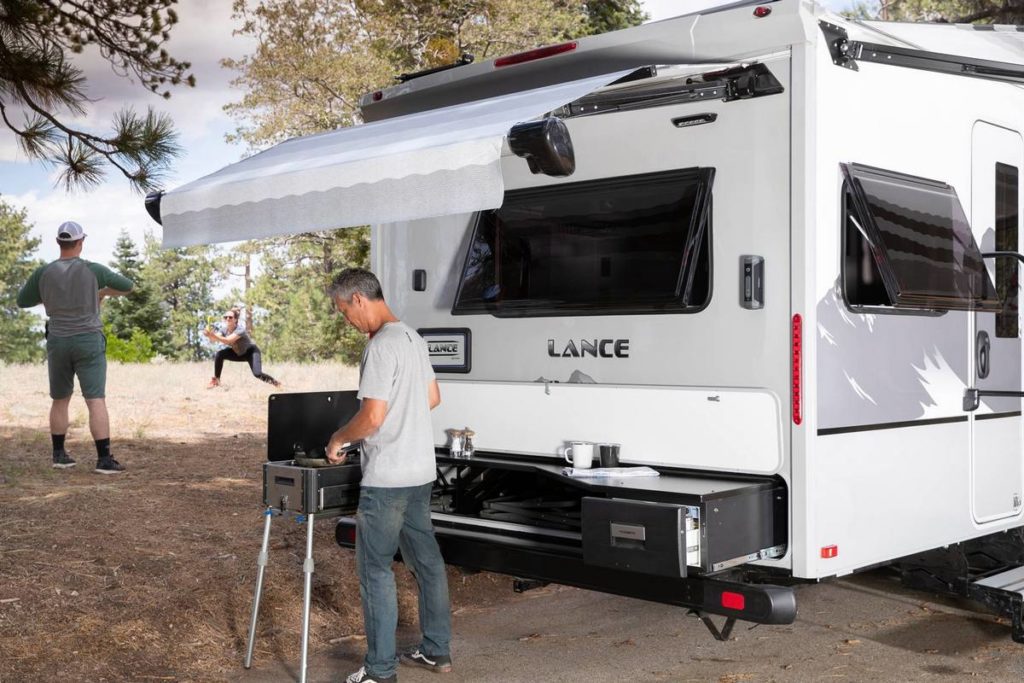 I had the opportunity to tour the Lance factory in Lancaster, California and see the innovation they are well known for. In today's interview Marketing Director, Bob Rogers and Marketing Manager, Jim Waters explain some of the unique practices that sets Lance apart from other manufacturers and justifies the higher price tag that Lance products command.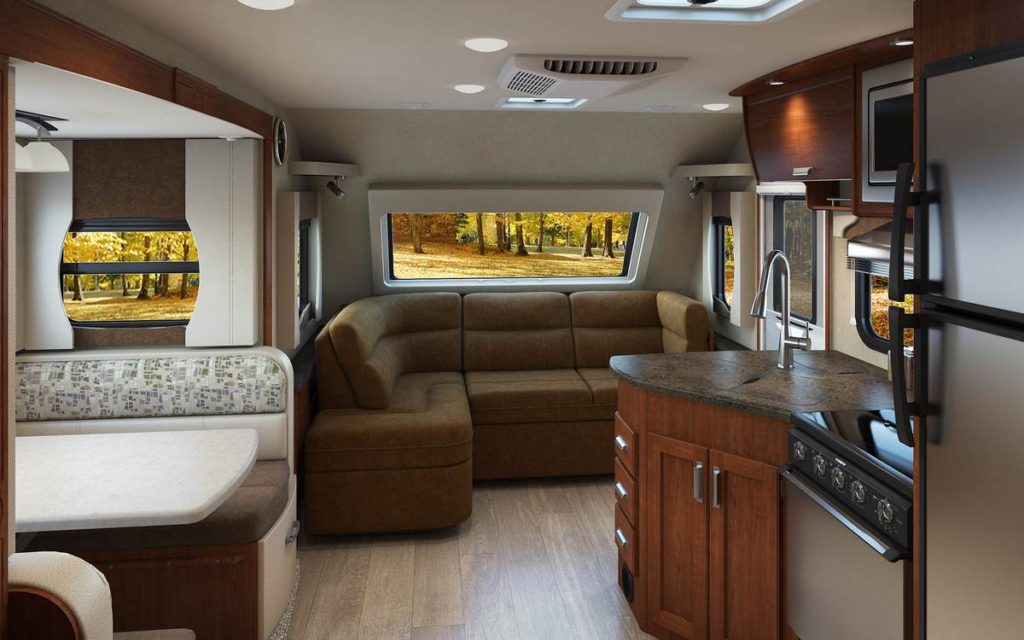 It was a pleasure to see the production from, what I call the "Geek Squad" office of engineers, hard at work on designs on their computers. From there a mock up happens just to see if it all fits as they had imagined. A full prototype is then built and everyone gets to weigh in on what is working and what needs to be tweaked. A second and third rendition happens and they actually get taken out on the road. When everyone is satisfied, the big production begins.
I know you will enjoy this interview with the Marketing team at Lance. I learned so much there about the company and their commitment to their customers. Drop us a comment and let us know what you like better – the 2445 or the 2075!