Yellowstone. Yosemite. Lodging in these national parks conjure up fireplaces and deep leather chairs. The Smokies, however, are different.
Other than campgrounds, there is a single overnight option–and it's a 5.5 mile hike. One way. Up a mountain.
Your log cabin high on Mt. LeConte has no water, electricity, nor a bathroom. Even so, this iconic lodge sitting a mile above Gatlinburg, Tennessee, is very popular and quickly sells out by way of a lottery system year after year. It's not fancy, it's not cheap, but how heavenly it feels.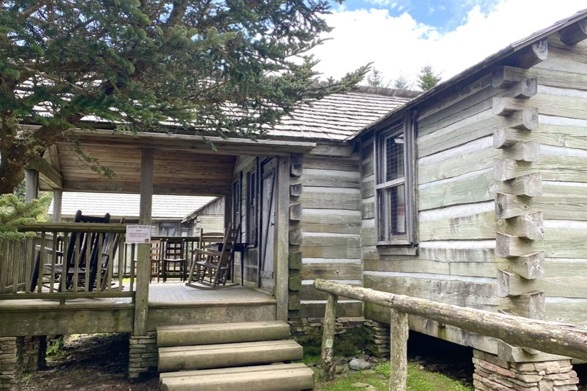 Amenities include Hudson Bay blankets, linens, kerosene lanterns, a bucket, a washbasin, propane heat, and porch rockers.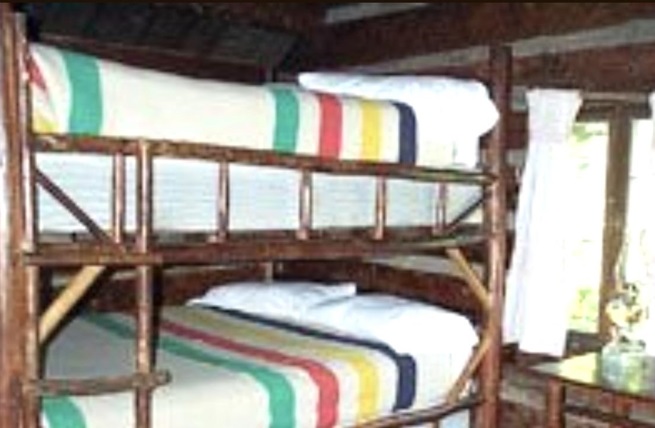 LeConte Lodge Facts
At 6,593 feet, it's the highest guest lodge in the eastern United States.
Sixty guests per night are welcomed from late March through late November.
Choose from five trails ranging from eleven to sixteen miles round trip. None are rated as easy.
A Long History
With hopes of winning political support for a national park, conservationist Paul Adams led an official group on an overnight trip to the top of Mt. LeConte in the early 1920s.
In 1926, Gatlinburg resident Jack Huff built the first log structure that would become LeConte Lodge. Four years later, he carried his ailing mother up the mountain in a chair strapped to his back.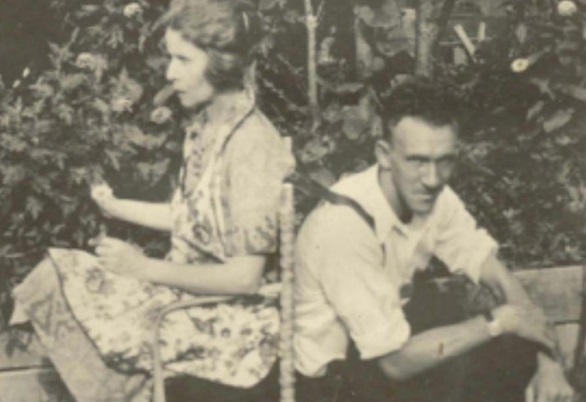 Huff sold the lodge in 1960. They say he made at least 2,500 hikes up the mountain. Now owned by a hospitality company, it operates under a lease with the National Park Service.
Two Popular Trails
Alum Cave Bluffs (5.5 miles) is the shortest, the steepest, and has some of the park's best scenery. A three or four-hour hike to the lodge is common.
Hand cables increase confidence and safety at several places. I use self-directed pep talks in my love/hate relationship with heights. Honestly, the views far outweigh the fear.
Stop for rest and snacks at the spectacular bluffs. A bit of contemplation might also happen here.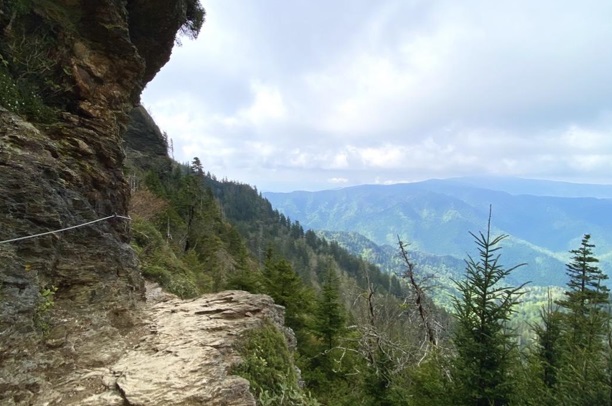 Trillium Gap Trail (6.5 miles) is used by the llama team as they carry fresh supplies up to the lodge. These creatures are often trail mates for early bird hikers. Allow four to five hours one way and watch where you step.
Rates and Reservations
An October lottery opens each year, and a waitlist follows. No luck? Check Twitter during the season for last-minute cancellations.
Adults—$160 per person, per night.
Ages 4-12–$88
Includes dinner and breakfast
Wine with dinner—$12 extra
(Long before Covid, our crew was thrilled seeing Tang on the breakfast table. What a fun throwback.)
Bears, Bathrooms, and Cell Service
Overnight guests have access to a facility with flush toilets. Day hikers must use the porta-potties. There are no showers, but a hot water spigot is available.
Black bears live throughout the park and can turn up anywhere at any time. My cabin's agreement for nighttime bathroom trips? If one goes, we all go. Yes, with flashlights in hand, we went.
Try locations near the office, the stone stairway, Cliff Tops and Myrtle Point for a cell signal.
THE DAY HIKE
Don't let a lack of lottery luck keep you off the mountain. I've enjoyed two separate day hikes almost as much as staying over. Hit the trail early!
A twelve-mile round tripper is definitely a hike, but well worth it. At day's end, I promise you'll be tired, sweaty, sore…and crazy happy.
IF YOU GO
This info assumes a midsummer trip. Snow and ice are factors in other seasons. Check for Covid19 restrictions.
Know your physical limits.
Wear hiking boots. Roots and rocks abound.
Take rain gear for unpredictable mountain weather.
Expect knee pain on the way down.
Enjoy sunrise and sunset with short hikes to Myrtle Point and Cliff Tops.
Purchase your "I Hiked It" shirt before heading down. They're not sold anywhere else, and hey, you earned it!
Find all the reservation details and additional info at Leconte Lodge.
PARTING THOUGHTS
A few years have passed since snagging our cabin reservation. I still have the blue armband and I sat in that swing last year on a day hike with my husband.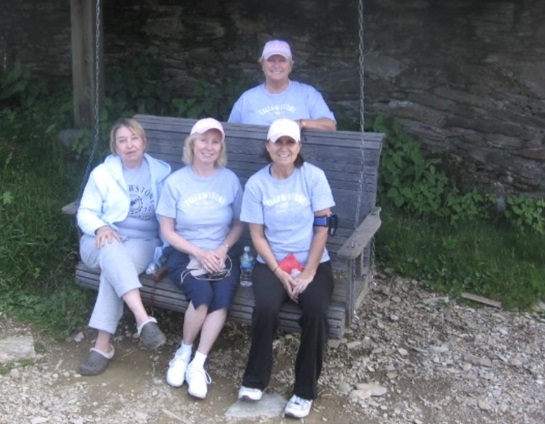 We four cousins still laugh at this "Waiting For The Supper Bell" photo. We'd been dropped at dawn that morning by my brother, aunt and uncle, then spent five hot, sweaty, uphill hours on Alum Cave Trail.
Plans still call for LeConte 2.0, but if not, it's okay. We forced the logistics of Indiana, New York, and Tennessee into cooperation once. Maybe it's best just letting the years embellish every story, smile, grumble, and stumble. Color us grateful.
Article by Marilou Parsons