One of the most talked-about topics among Girl Campers is personal safety.
Some of the common responses to these concerns include:
Stay observant and trust your instincts
Leave if something feels "off"
Consider getting a dog
Sleep with your key fob next to you so you have the panic alarm near
Get a site near the campground host
Get a safety tool or device
While there are multiple tools available to each of us, not all of them might be for us. Here's where this cute little personal safety alarm from She's Birdie comes in. Tiny enough to hang from a key ring, flashlight, pocketbook or backpack, this little alarm packs a 130db siren and a seriously bright, flashing strobe light. It easily turns on and off as needed, and comes with replaceable batteries that last up to 40 continual minutes. Available in an array of colors, this little powerhouse makes a perfect gift for yourself and every woman in your life. Also, you can feel good about this purchase because She's Birdie donates 5% of profits to organizations which passionately support women's safety.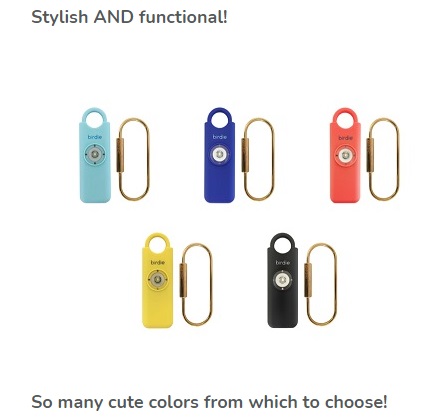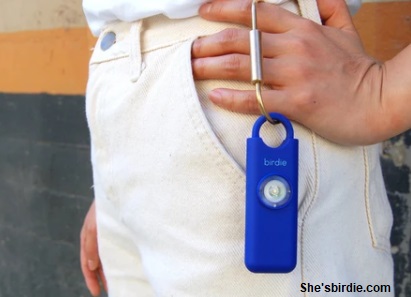 We can never be too careful! It's a good idea to apply several of the tips above AND get your She's Birdie alarm!
Written by: Teresa White Carver, Girl Camper Guide to Virginia
Click here (and use code TERESACARVER10) to save 10% on your own personal alarm! https://www.shesbirdie.com
Follow the fun on Facebook https://www.facebook.com/groups/girl.camper.virginia
Follow me on Instagram https://www.instagram.com/girlcamper_virginia
Subscribe to our award-winning magazine! https://girlcamper.com/girlcamper-magazine
Check out events near you (and across the country)!https://girlcamper.com/events
Please note: I only recommend products that I actually use, and all opinions expressed here are my own. This post contains affiliate links. If you use these links to purchase, I may earn a small commission. Thank you for your support!