Low and slow are what weekends should be all about! And low and slow cooking is one way to maximize the hours you have available to unwind and enjoy a weekend at the campground. While you are off hiking, exploring, reading or just napping in a hammock, your trusty crockpot can be cooking a hearty warm meal perfect for any fall campout. Pulled pork is a fan favorite and whether you have it on a soft bun with tangy barbeque sauce and homemade coleslaw, hearty ciabatta bread with sharp cheddar and slivered green apples or on a crispy fried street taco with cilantro lime slaw and avocado crème, you're going to love that all the work was done for you while you enjoyed the day.
Getting Started
The right cut of meat is where it all begins. Pork butt – which is actually the shoulder portion of the pig – is the best-tasting meat for slow cooking. You can use pork loin, but it won't be as juicy. Put the meat in your crock pot and add celery, onion and carrots with salt, garlic powder, smoked paprika, cumin and cayenne pepper. A can of root beer or regular beer adds fluid to the cooking process, making the meat tender. Cook it low and slow for 7-8 hours on high or 10 hours on low. When it is done, remove the meat to a pan with high edges and begin shredding it with two forks. Keep the juices in the pot and return the meat to the crockpot and let it soak in all the flavors. You now have your base to build all kinds of great meals.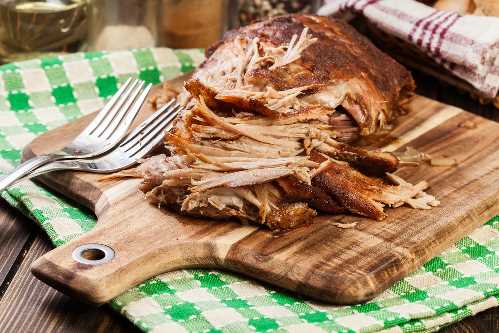 Side Dishes
Homemade kettle chips – we covered this in the winter issue of the magazine!
Classic coleslaw – creamy mayo or tangy vinegar will complement any pork dish.
Mac and cheese – shake up your favorite recipe with a can of chopped diced tomatoes.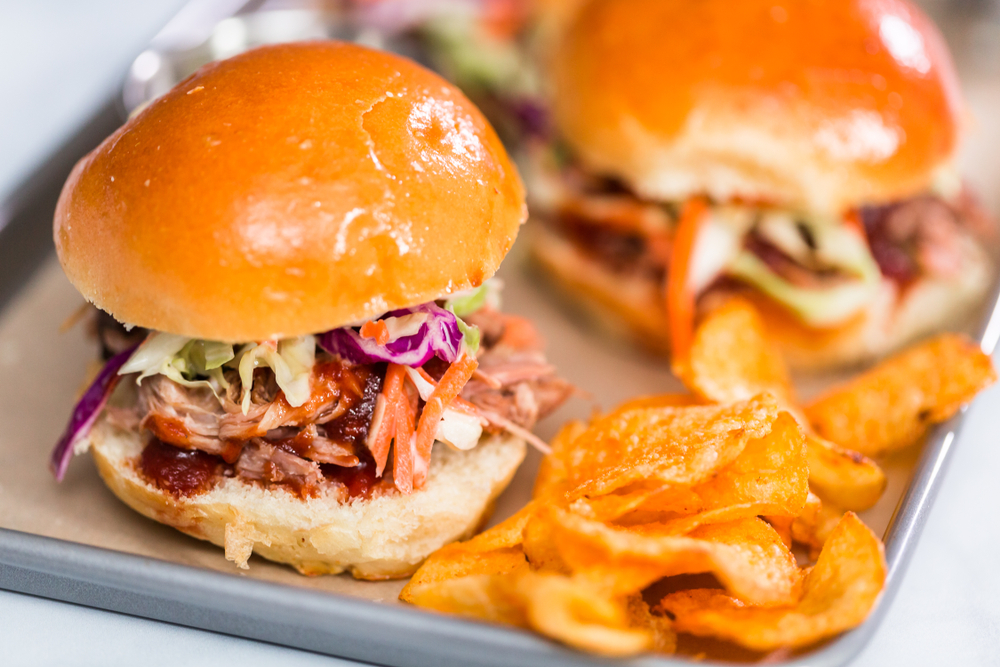 Sandwich Toppings
Avocado crème – blend avocado, cottage cheese, lime juice, garlic powder and salt. Drizzle on tacos and nachos.
Slivered green apples, sharp cheddar cheese and cilantro-lime mayo make a great sandwich on ciabatta bread.
Pickled red onions, thinly sliced radishes and no mayo coleslaws make great toppings on any pulled pork meal.
Barbeque sauce is a classic. Go store bought for simple or make your own to taste – mild or hot and spicy.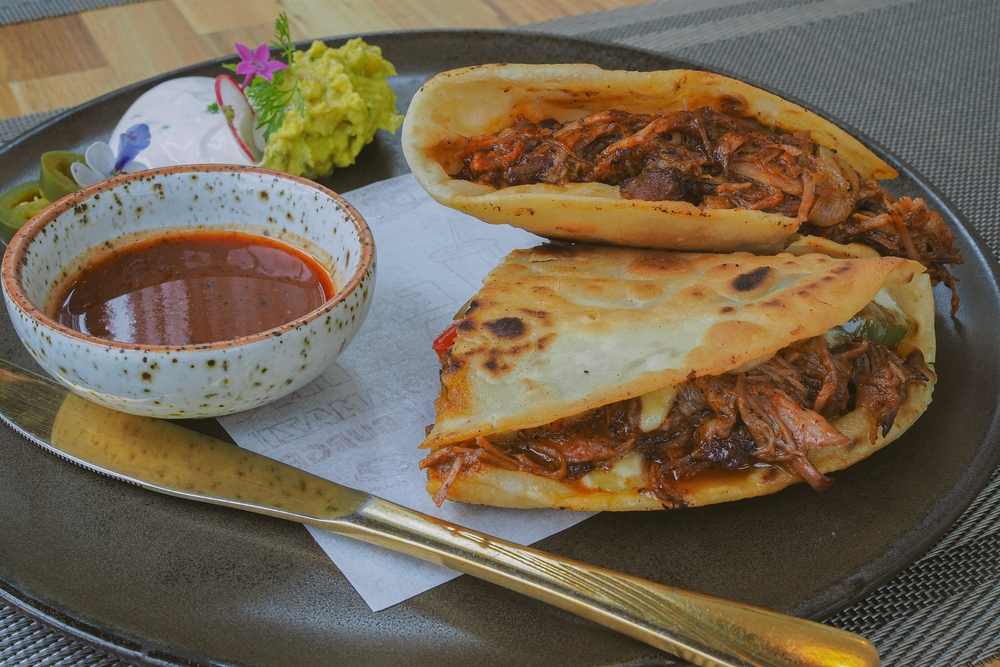 How to Use Pulled Pork
Quesadillas
Tacos
Sandwiches
Baked potato topping
Fried and topped with eggs
Loaded nachos
Sliders with slaw
This article first appeared in the Fall 2023 issue of Girl Camper Magazine.
More Girl Camper
Girl Camper Magazine: Subscribe to Girl Camper Magazine here! Girl Camper Magazine
Events: Check out upcoming Girl Camper Events – you can attend events in any chapter! https://girlcamper.com/events/
Main GC Facebook Group – Join more than 400,000 like-minded women in our Facebook group! Girl Camper FB Group