Georgia brings us Coca-Cola AND an enthusiastic new Girl Camper Chapter Guide! We thank Yolanda for her service to our Country and welcome her to the Chapter Guide team.
How did you get started camping?
I was born and raised in Cleveland, Ohio; however, my upbringing was all about fishing. Almost every weekend we went fishing and definitely during the summer. It wasn't until I enlisted in the Army, I was introduced into sleeping outside.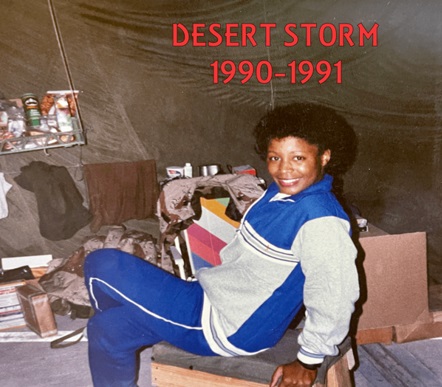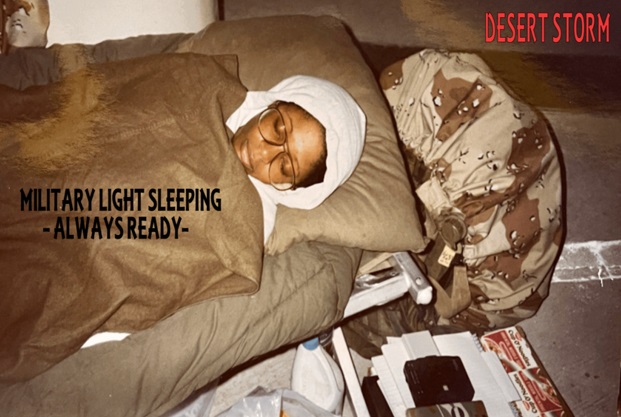 I was not accustomed to such "nonsense" as sleeping in a tent. The type of tents we had were stinking oversized structures that took an entire platoon to put up. I slept on a cot inside a sleeping bag and that was all I had. I can honestly say I slept outside in all four seasons of weather. I was introduced to the potbelly stove. It became my best friend in order to keep warm during the harsh winter of West Germany.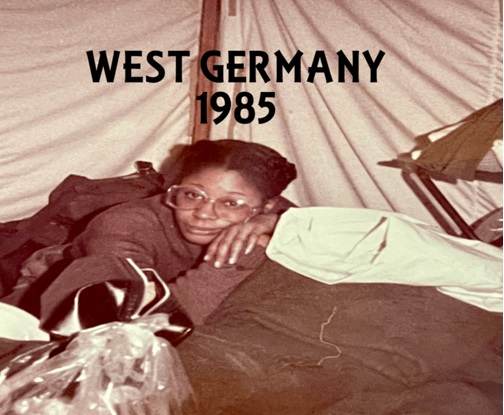 Becoming a Girl Camper
Never, in my wildest dreams, did I ever think I would fall in love with camping. I was introduced to a group of women who took camping to another level and then the bug hit me, and hit me hard! I have since been a tent glamper, which I love – it's a lot of fun. Soon I will take my glamping to another level as I pursue my dream travel trailer.
What led you to becoming a Chapter Guide?
Serving in the US Army for 25 years prepared me for living outdoors. However, If you had asked me at the ripe age of 25, while I was serving, would I ever camp outdoors for fun, I would have stuttered trying to quickly tell you heck NO! One thing I've learned is to never say never!
My combined love of fishing and my connection to the outdoors, has led to a love of the outdoors for recreation. As I reconnected with camping through friends, it elevated my interest becoming a true outdoor enthusiast.
I've always had a spirit for uplifting people, constantly reminding them to remain positive no matter the situation. How awesome it is to connect with women throughout the state of Georgia, while creating an atmosphere for women with a "ROAR" (Remaining Outdoors with Accomplished Rewards) concept when they have accomplished a feat they didn't know they were capable of doing. I love to support, empower and encourage women to be the very best of their desires and goals to camp outdoors.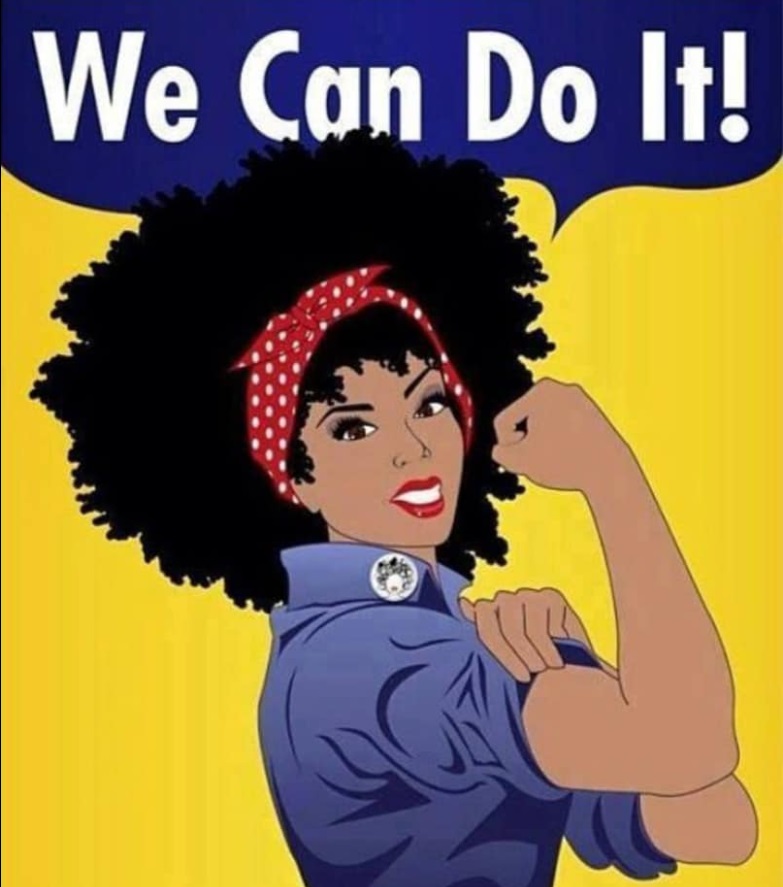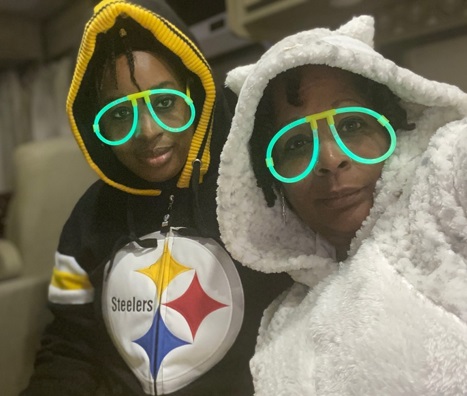 What can Girl Campers expect from your Chapter?
Ladies can expect pure fun and laughter! I am a lover of all music, so music is a therapy I want to share with everyone.  We can dance like no one is watching and, if they are, they can join in too!  I love to give empowerment talks around the campfire, to keep you encouraged to do all the things you want to do!  In essence women in my Chapter have found their best friend for the outdoors.
The majority of the time, all you have to do is give me a call and I'm hitting the road running to go camping with you!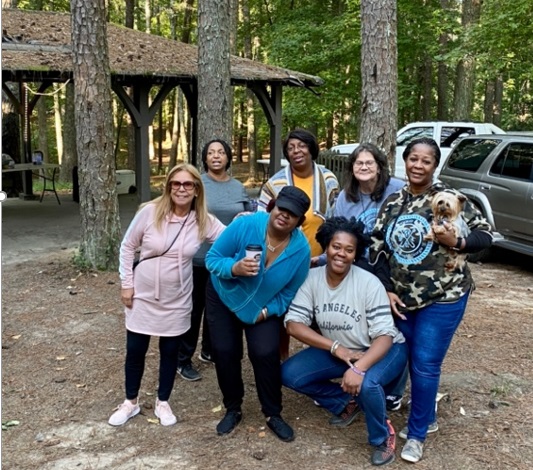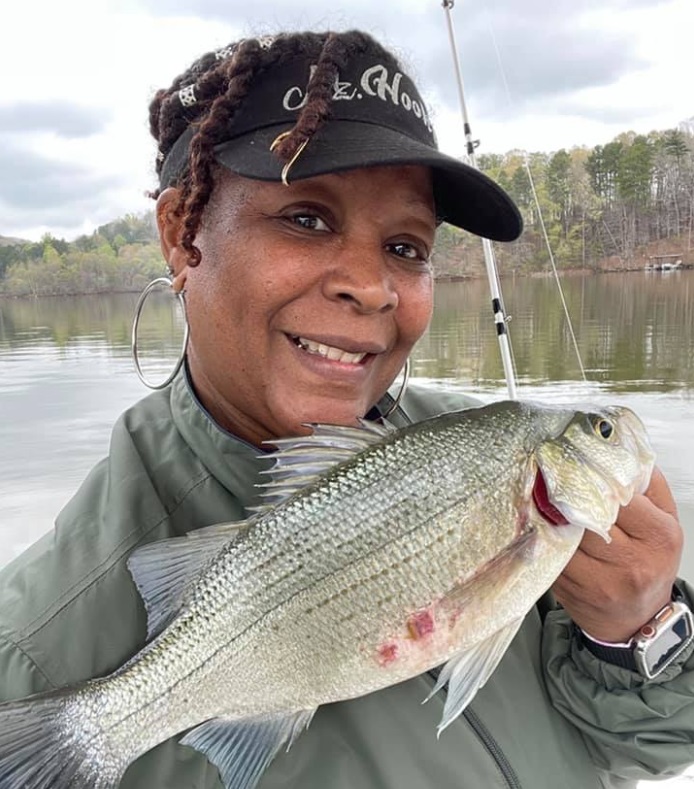 My love of fishing has earned me the nickname of, "Mz. Hooked"!
Yolanda "Mz. Hooked" Edwards, Georgia Chapter Guide
Content curated for the Georgia Chapter: https://girlcamper.com/georgia/
Follow us on fb: https://www.facebook.com/groups/girlcampergeorgia