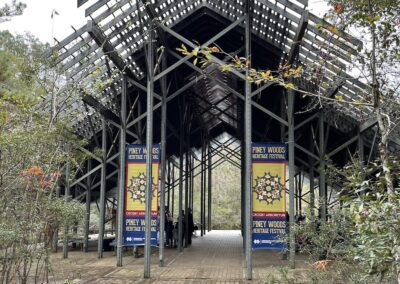 By Phyllis Dufrene Crosby Arboretum I happened to stumble across Crosby Arboretum in an email newsletter ...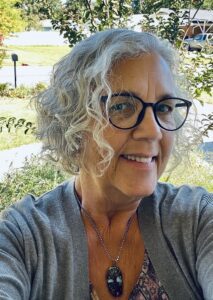 Girl Camper Guide - Mississippi
Phyllis Dufrene
I am so thrilled to have the opportunity to become one of the newest Girl Camper guides in the beautiful state of Mississippi.
I recently moved back south after living in Pennsylvania for almost 30 years. My hometown is New Orleans and I now live on the Mississippi gulf coast.
I have an innate love for wandering, that I inherited from my dad's Army career. We moved, a lot. We spent most of his time off going on adventures. I'm sure this is where my deep-rooted love for travel and adventure came from.
We camped in Germany and in southern Louisiana when we were home… It might have just been a weekend with my parents, friends, and family, or a short trip to the beach, but the tent was always pitched.
I didn't really discover how much I love camping until in my 30's, in Pennsylvania. I started out in a tent and worked my way up to a travel trailer. My current home on wheels is a 2003 Casita Spirit Deluxe. I bought her from a couple who were really in love with her, but had to part with her for health reasons. I feel that I inherited a treasure, and I've done my best to give her the love and care she deserves.
I've been on several solo camping trips, most recently a 4600 mile trip. I covered the lower east coast, up to Delaware, west to Michigan and back home via Kentucky. I ended my trip with my very first girl camper event in Alabama. I LOVED IT! It was at this event that I decided I really wanted to spend time discovering the beauty of my state and to gather with other girl campers seeking to do the same.
See y'all at the campfire!
Phyllis