I am so grateful to my friend and fellow camping enthusiast Mary Kirlin for sharing her Holiday Gift Guide for Kids! If you have little ones in your life, you're sure to find something perfect for them here. Merry Christmas! Janine
Many of us love camping with the younger set whether they are our own kids, grandkids, or extended family. What better way to encourage them than with their own camping gear at the holidays? This year we searched for items that will be great on the camping trip, but can also be used now, just to create some more fun.
CamelBak Hydration Pack
Kids love having their own versions of "grown up" supplies and a good hydration/day pack is a great place to start. The Camelbak M.U.L.E. comes with a refillable 1.5 liter bladder and an easy drinking spout right at the shoulder, eliminating the need to keep track of a water bottle and encouraging hydration. Designed for cycling, it has a narrower profile than a typical daypack allowing the wearer to move their arms more freely.
The pack has zippered pockets with plenty of room for other items like snacks, a small first aid kit, flashlight, a light jacket, or even a book. The back pocket is open on one end, making it easier to grab the items you use often. There is even a built-in safety whistle on the sternum strap! The kids M.U.L.E. comes in several colors and goes for $50. For teens or larger kids consider sizing up to the men's or women's MULE or the women's LUXE at $100. These hold 3 liters of water and will last a lifetime.
Lighting
Kids love lights almost as much as they love water and we've found some that will be high on entertainment and low on battery usage!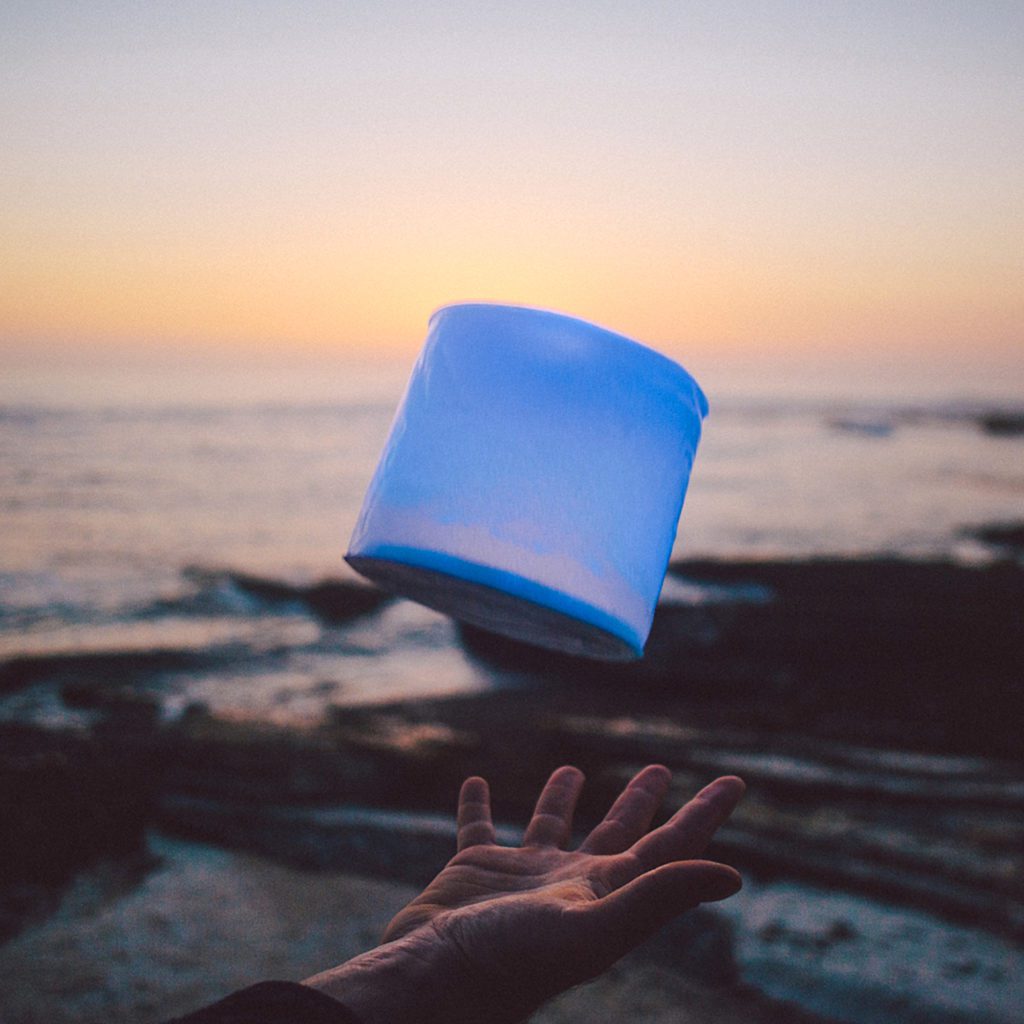 Luci Light
Luci lights have long been a favorite of Girl Campers and they are perfect for the younger set. Introduce the idea of sustainable camping by giving a light that recharges in the sun! The new color lights allow your camper to choose from 8 different colors depending on their mood or the event. You can choose the Luci Color (with 8 primary colors) or the Luci Color Essence (with 8 softer colors). Either way, kids have a light that is portable, durable, sustainable, and straps to their backpack or tent lining. $24.95.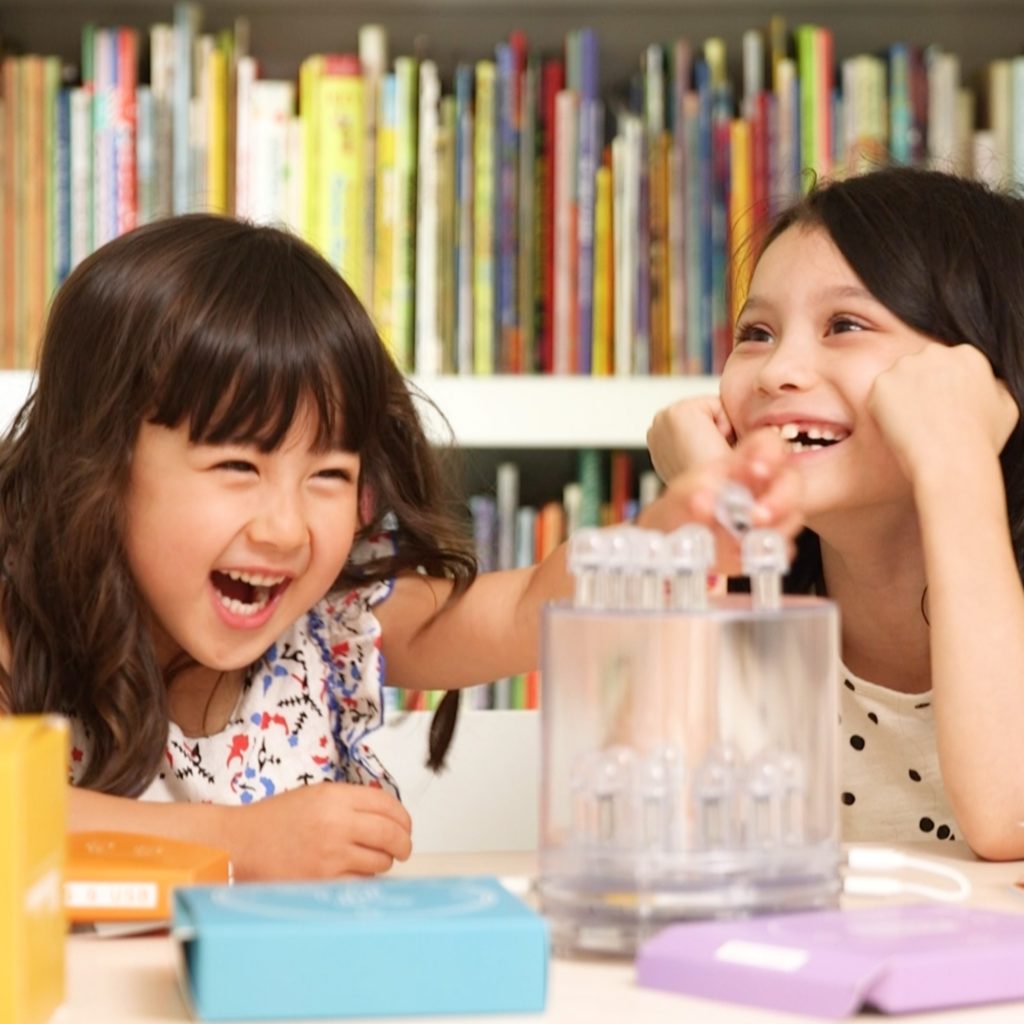 Build your own solar light kit
New this year is the BYOL, Build Your Own Luci, solar light kit. The kit comes with instructions and all the components you need to design your personal Luci light. Red, green, blue and white lights can be mixed and matched by the builder and the resulting light will last 24 hours on a single charge. In addition to the hands-on activity, the instruction booklet contains information about solar power, electricity, energy storage, and artificial light. They will even learn some history about the science of solar lighting. $34.95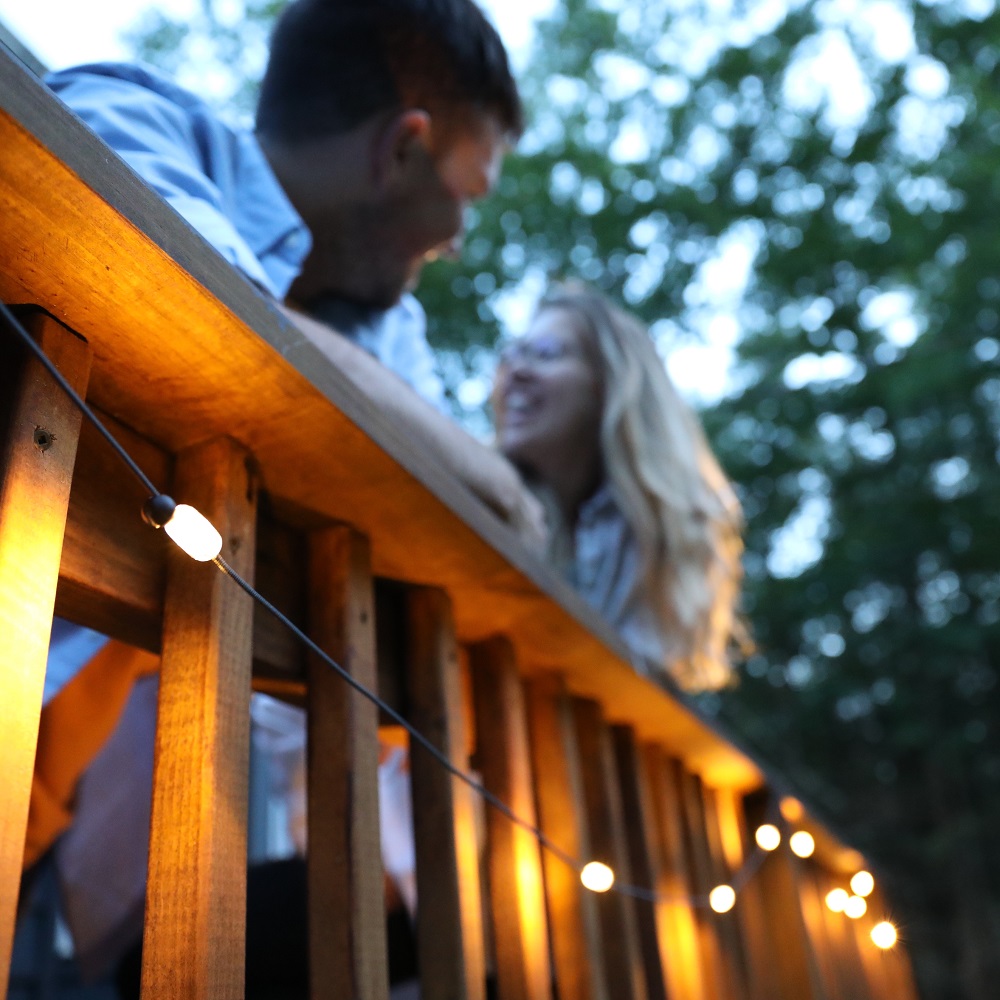 String lighting
While we're on lighting, why not pick up some string lights? LUCI's string lights are a perfect choice. Charging in the sun or with a USB cord, the lights span 18 feet and include 10 bright white lights. Low, medium, high, or flashing settings allow for multiple uses. Kids love lights for forts, closets, and tents. These can be used indoors or out and wrap neatly into their own carrying system. An added bonus is the built-in hook system for hanging these lights. $40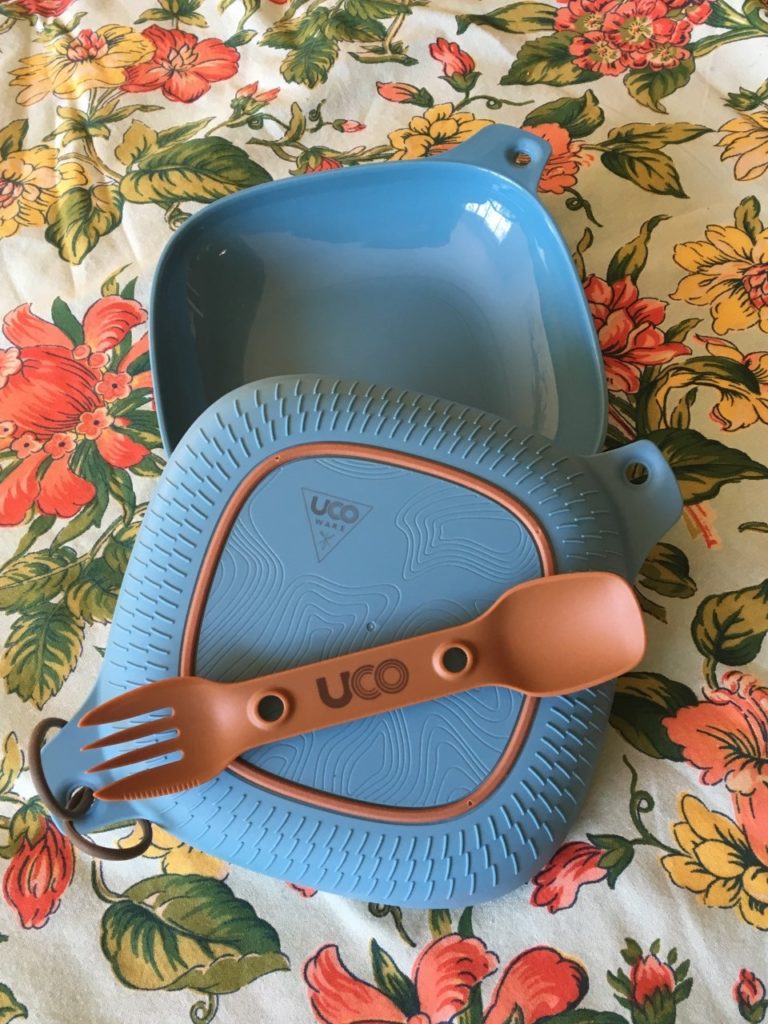 Kids Mess Kit
UcoGear makes a great 4-piece mess kit that includes a plate, bowl, spork (spoon/fork combination) and a tether for holding the entire thing together in a compact space. It comes in four colors and has a rubberized rim to reduce the chance of meals sliding off the table.
I like this set because it's fun, easy to clean, and encourages kids to choose reusable dishes for camping. You can use it camping in a trailer or a tent, and it can go along on a day hike for a picnic. You can find these for about $15.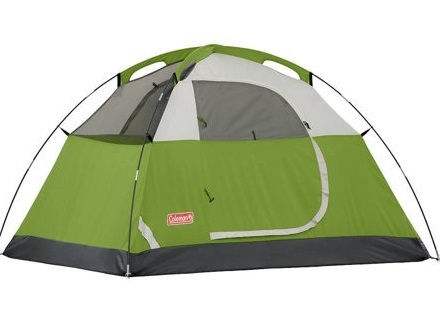 Kids Tent
Kids love cozy, small spaces they can make their own and tents make great hideouts during camping trips or even in the backyard.
While there are many "done up" tents for sale, we have found that a simple tent gets the most use. The Coleman Sundome is a reasonably priced 3 season tent that has screened ceiling for stargazing on clear nights, a large door for kids to climb through and plenty of windows with screens for warmer nights. A rainfly is included and can be set up if needed. The tent goes up easily and packs into its own carrying case; kids can start learning to set up their own tent with this one. You'll need to add a ground cloth or tarp to complete the setup but those are easy to come by. Add the LUCI string lights above to the inside or outside of the tent and you have a kid-friendly hide out.
The Sundome comes in 2 ($45), 4 ($64), or 6 ($100) person models. The only downside of this tent is that it requires staking to hold its shape meaning it can't be used indoors.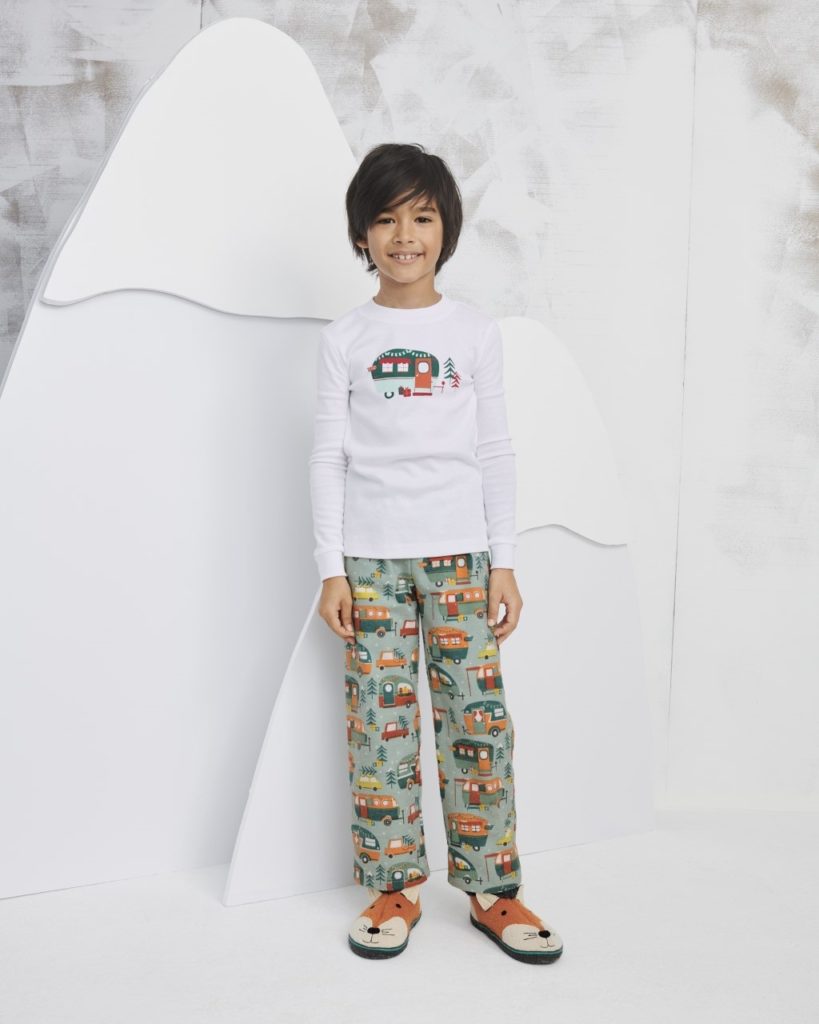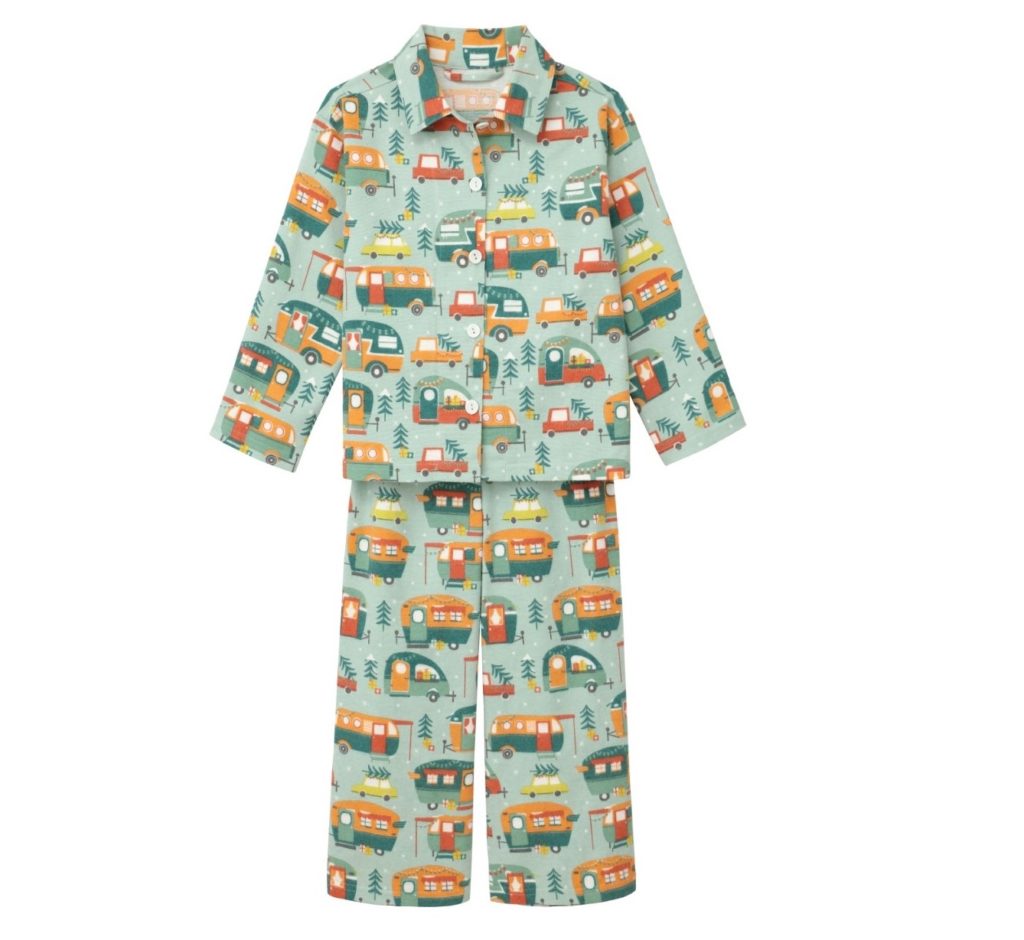 Camping PJ's
Garnet Hill makes darling holiday pajamas for kids and this years set is no exception. Garnet Hill is known for making wonderfully soft cotton and flannel products that withstand multiple washings. What kid wouldn't want to hang out in front of the fire in these all day? Festive flannel holiday campers adorn pajama bottoms ($32) and you can pair them with a matching flannel top ($30) or tee ($30). These pajamas are pricey but will last through multiple children; ours went through at least three kids and just kept getting softer. Tip: a day or two before Christmas everything goes on sale but beware, the holiday pajamas often sell out well ahead of the sale.
Classic building toys: Lego and Playmobil
Kids appreciate having something to "do" during the long holiday afternoons and Legos and Playmobil can provide hours of entertainment. I don't recommend taking these camping, but the camping theme might get them excited about adventures ahead.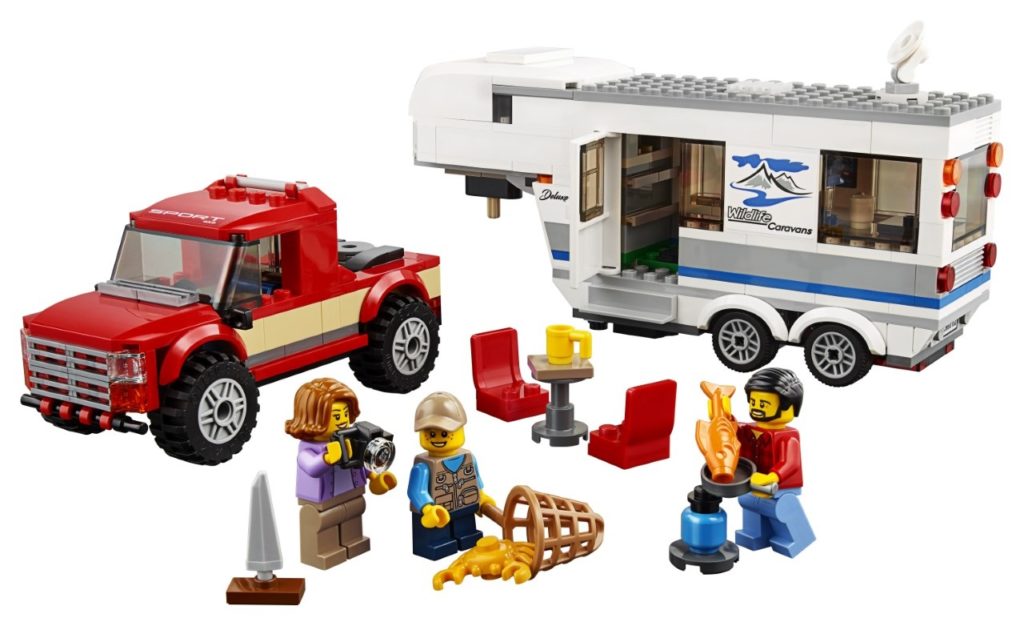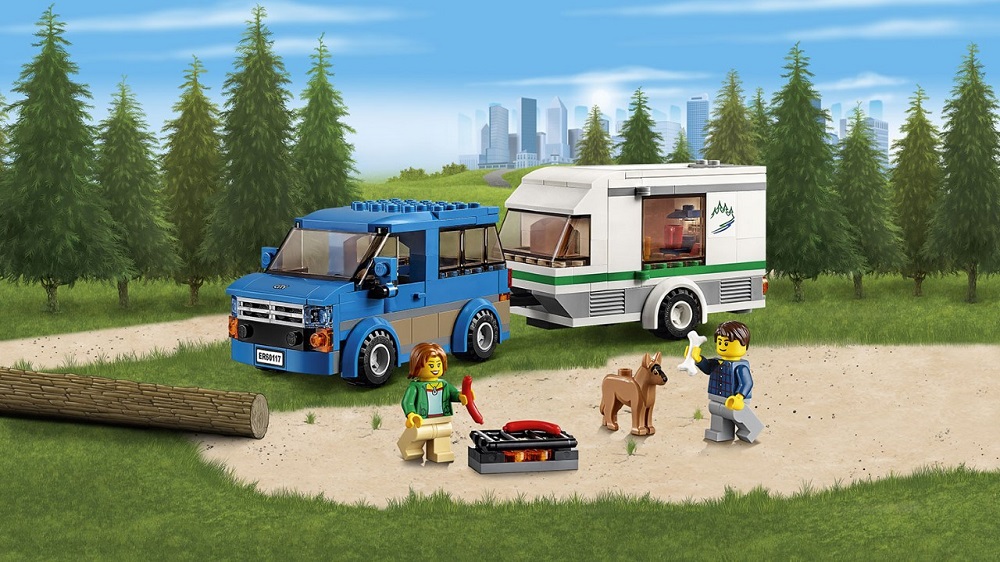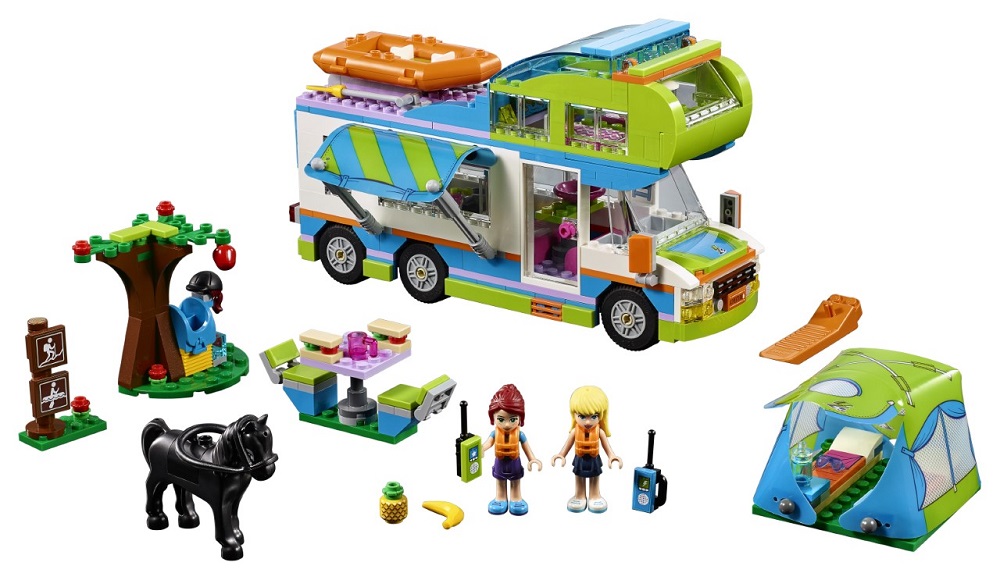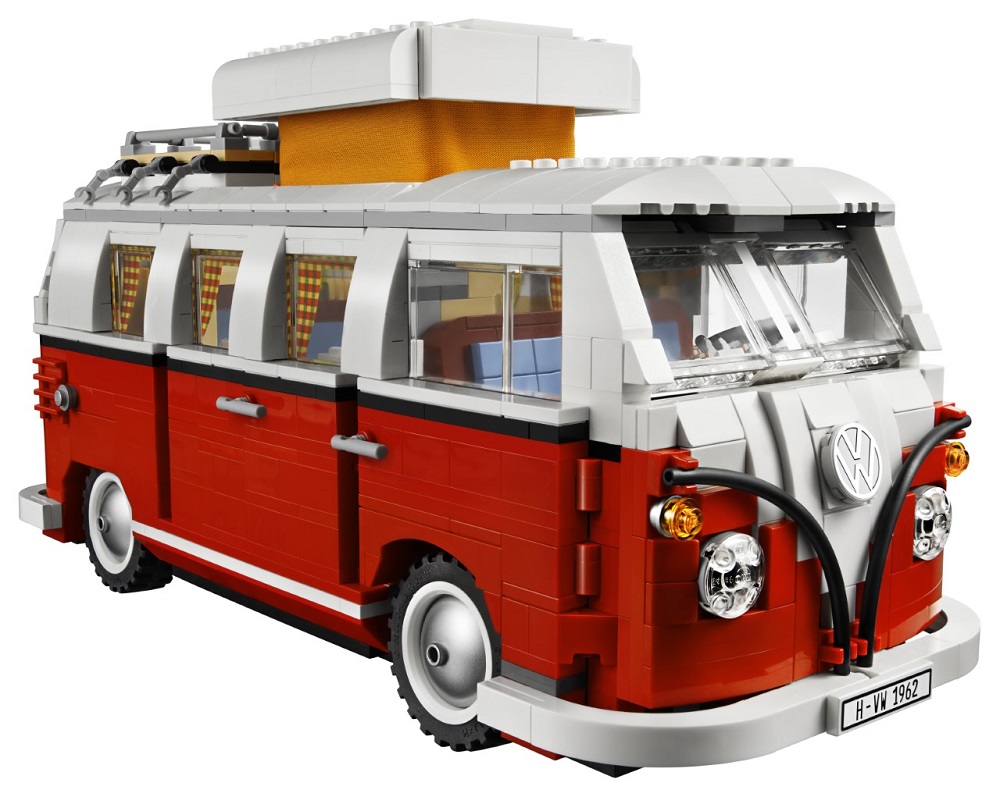 Lego
Lego creates a wide variety of campers and trailers for the budding adventurer. You can replicate the rig you have or find the one you dream of owning! Some of these are still in stock from Lego, others need to be hunted for. Ebay and Amazon often have sets that are sold out in the Lego store.
This simple tow vehicle and trailer is a great place to start, about $35.
For something a bit more complicated, you can try this dual axle 5th wheel set up with 344 pieces, about $24.
This cute Class C setup has a more robust set up including a tent, sleeping bag, and even a raft! I found this on Amazon for $35 (488 pieces) but the usual price is closer to $55.
Lego makes more elaborate sets for older kids including a stunning replica of the VW Westfalia camping van. If you have a real Lego whiz on your list, and don't mind shelling out $120, this van is a beauty. An added bonus is that Legos like this often become valuable collectables.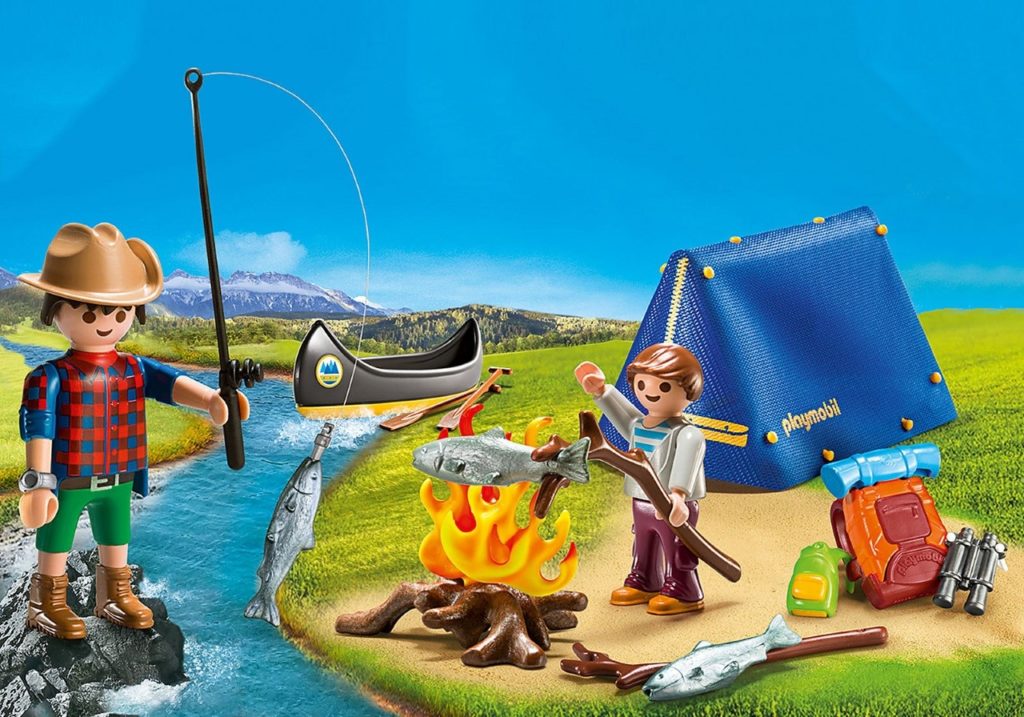 Playmobil
Before they could really manage Legos, my kids spent hours with Playmobil. The wider variety of pieces and endless mix and match options sparked their imaginations and led to building elaborate communities with trading games that continued into early adolescence. Playmobil offers some fabulous set ups that can fuel an interest in camping as well. The larger set includes a Class B type unit complete with a retractable awning and doors that open. Bikes, and ATV, and even a kayak are included ($60).
For something a bit less complicated, this starter camping kit is a great choice, it even comes with its own carrying case ($15).