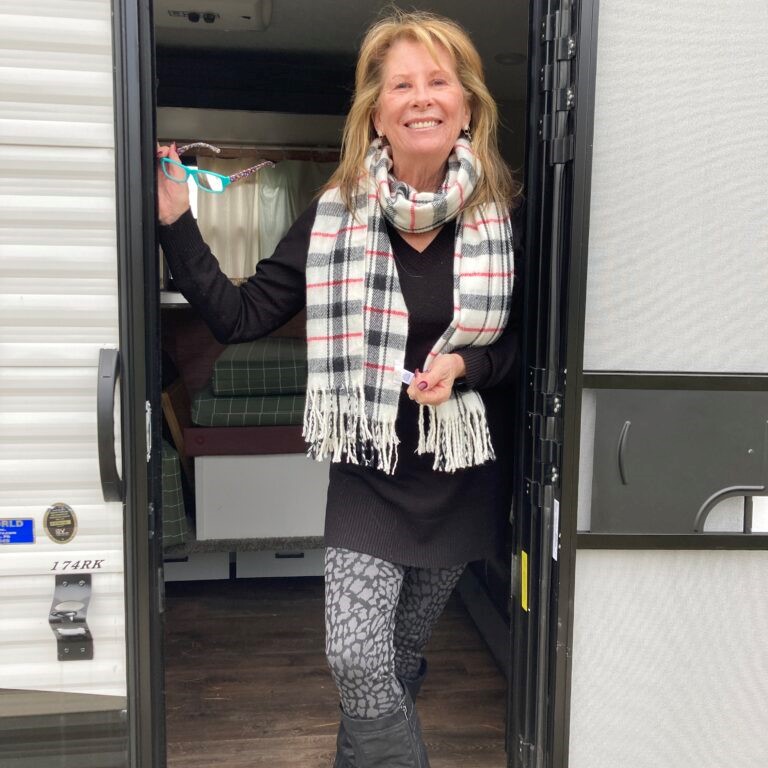 Girl Camper Guide - New Jersey
Carol Thompson
I live in Columbus, NJ. I'm a happy wife, proud mother of three grown children, and a blessed grandmother.  I work full time in the home inspection industry.
About ten years ago, I was introduced to the joys of camping by my good friend, Janine Pettit. Though I never camped growing up, I have since developed an interest and traveled only in vintage campers, which helped me foster a love for the rugged nature of the activity. My current mode of transport, or shall I say, towing is a 1963 Vintage Cardinal Camper, which I thoughtfully renovated to stay true to the flair of the time. I have taken my vintage campers over the years to showcase at Country Living Fair in Ohio and Pier 71 in New York City, just to name a few.
Some folks who know me realize it's not necessarily the destination, it's the journey to the destination that matters. I will veer off the chosen route to follow that little yellow antique sign, pull over and feed a gathering of horses gracefully lined up along a fence, stop and take a picture in front of that cute red barn.
I am so looking forward to sharing my knowledge and learning from everyone.