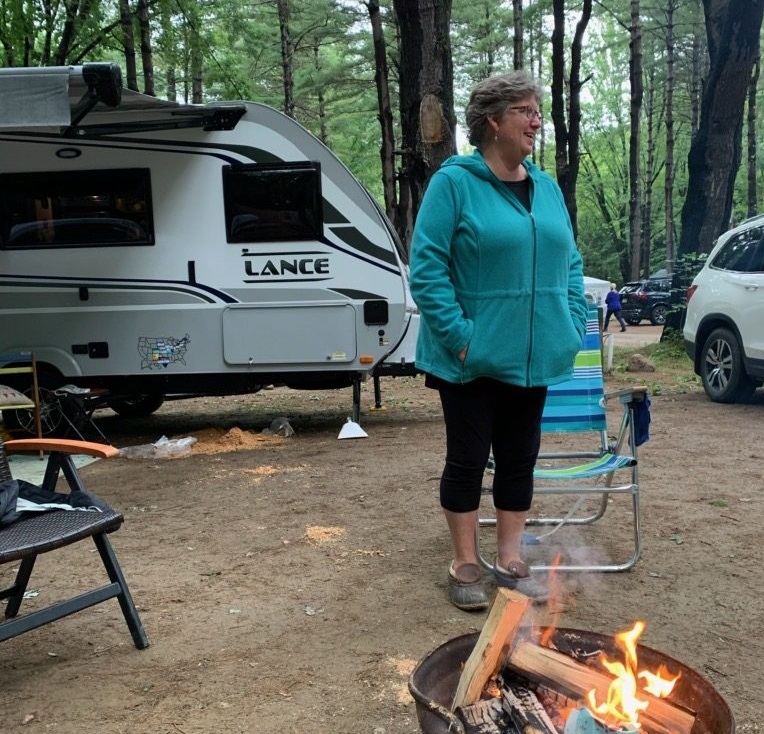 Girl Camper Guide - New Mexico
Bonnie Shafto
Bonnie and her husband, have just moved to Taos New Mexico in 2020. previously Bonnie had lived in Allen, Texas for 25 plus years with her supportive best friend Mr. Shafto.
They have raised 2 boys, Rad and Kyle, who are now in their early 30's. Bonnie and John have lived in GA., TN., VT. & NJ. They have always tent camped with their boys vacationing in North Carolina, Maine, western Maryland, and National parks out west.
Introduced to camping as a child, Bonnie's family went to Myrtle Beach or Florida every spring break. Long weeks in the summer would be spent in Maine camping in the family Pop-Up. During Bonnie's teenage years her family camped across the United States two different summers. Each trip visited national parks and a variety of sights leaving a lasting impression on her. Wanting to create those same memories for her own children which inspired her and John to travel our beautiful country with their children.
When Bonnie became an empty nester, about seven years ago, she acquired a 1969 Lakeland vintage trailer that she named "Gracie". Her grandmother Grace, after who the trailer is named, always loved new adventures and her catchphrase was "isn't this invigorating!" Grandma Grace would have loved girl camping. She has now upgraded to a Lance 1475 and is enjoying the comforts of a new trailer.
Bonnie has hosted many camping trips in the north Texas, and traveled thru out Oklahoma, Kansas and Arkansas region. Bonnie enjoys gardening, antiquing and fundraising for Breast cancer.
As a guide for Girl Camper Bonnie hopes to give woman empowerment and overcome their fears of towing, solo camping or getting out into the great outdoors. She wants to share the wonderful experience of camping and fellowship with other Girl Campers.
Bonnie is busy planning trips in the North Texas, New Mexico and looks forward to meeting you!
Let's GO!!