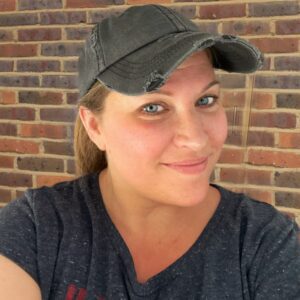 Girl Camper Guide - Oklahoma
Rhonda J Hart
My name is Rhonda Hart!  I fell in love with camping. The very first camping trip as an 8 year old child left an impression on me. I can vividly remember the campout in the San Bernardino Mountains of California. My second camping trip and most subsequent campouts were as a Girl Scout, learning all the basic primitive camping tricks. We learned how to start our own fire out of dryer lint and toilet paper rolls. We learned to sew a mesh dunk bag for washing our mess kits. We learned how to pack and assemble a bed roll, a backpack of supplies, and enough gear for 1-2 to safely camp for 1-2 days. It was fun and exciting, As a junior high student  I began to tent camp at lakes and beaches with friends' families.
Finally as an adult, I've enjoyed taking my own kids and friends on campouts in an RV and tent camping.
I love having new experiences and taking my  Little Guy Max (Teardrop) Travel Trailer to a variety of venues.  On occasion, I enjoy just getting out to car camp in the back of my Jeep Cherokee for a night instead. 
My favorite camping activities include hiking, camp-cooking, relaxing, reading, painting,  playing cards, and photography . The best part is almost any favorite activity can become a camping activity. 
I have recently discovered the novelty and fun of Harvest Hosts, to create a diverse experience of unique places around the state, offering one-of-kind experience and entertainment on a very low budget, which is perfect, because when it comes to camping, I enjoying showing others how to keep it simple, doable, and affordable. 
One of the great things about Oklahoma are the beautiful lakes and accessible state parks! I'm looking forward to traveling and camping together as we explore as many of them as possible!