Podcast: Play in new window | Download
To listen to today's podcast, click on the arrow.
On this weeks show I am answering follower Julie's question about the realities of long term travel. Julie wrote in: "Dear Janine, I've been following your Texas trip and it looks like you are having so much fun. I'm wondering what the "down" side of traveling alone is, if any. I'd like to do the same some day and want to be realistic about managing expectations. Do you ever get scared? Are you ever lonely? Thank you for your constant encouragement. Julie"
Thanks Julie. Most of my travels are fun, educational and personally edifying but there are down sides to everything. I think they will be different for each person and probably different for each trip. This trip was truly a solo trip for me because I was not traveling with a friend. I met up with friends along the way but my five week, 4,140 mile Texas trip was planned as an open ended, 'do as I will' trip. I wanted to be free to go wherever I wanted in between my scheduled Girl Camper camping trips.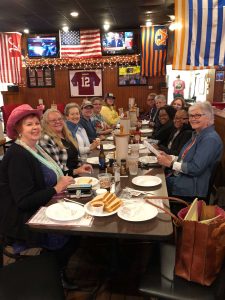 One of the "downs" for me on this last trip was the work of moving my site too often. I learned this lesson the hard way. Setting up and breaking down each day to move to a new location was a lot of work and did not feel like "camping". I didn't bother to put up my awning, get my chair out or visit with neighbors. It was an unrealistic schedule that left me weary. The next time I plan a trip like this I will do more in one place and stay put at one campground long enough to feel planted and rested. It would have been better to drive an hour or two without the trailer attached to see sites than to hopscotch from site to site to be ten minutes away from what I wanted to see. Lesson learned.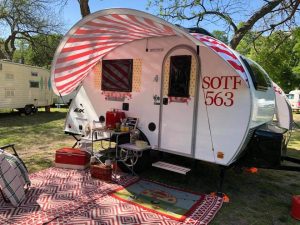 Also, not fun was the drive home. I packed all that I could into every minute I was in Texas and left there with a three day window to get myself home in time for appointments I had in New Jersey. The trip home was 1,740 miles and I did it alone in three days. It felt like taking down the Christmas decorations. Why did I put so many up??? Couldn't I have had as much fun closer to home?? Three ten hour driving days was just too much. I could have done it in four but my head was at home by then and I wanted my body there too. In order to do that I had to practice safe driving. I only ate healthy invigorating food, no carbs! I drank lots of water which keeps you alert and makes you make frequent potty stops! When I stopped at rest stops I parked in the farthest parking spot and jogged to the rest stop and then around it to get my blood going. When all of that was not enough I climbed into my trailer and took a power nap. I was glad to be home after 37 days on the road but the trip home was grueling.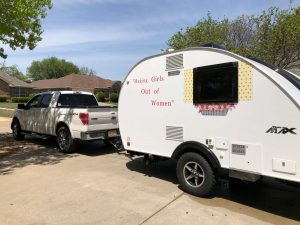 Another thing that became an issue on this trip was the weather. I don't mind a little rain but spring in the south is prone to violent weather. I was often watching my weather apps for lines of powerful thunderstorms coming through. There were two nights where I just had to stay in a hotel to avoid storms that were producing tornadoes and straight line winds. To me that is part of the adventure. Adjusting my plans to accommodate the weather allowed me to meet fellow travelers also seeking shelter from the storm and turn an unexpected stop into a nice evening sharing travel stories.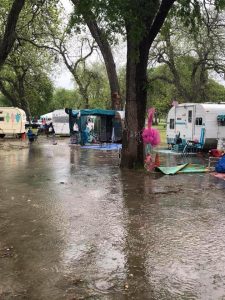 Do I ever get scared? The answer is YES!! When I do, I have to stop and ask myself if I am truly in danger or if I am being psyched out by something playing on my mind? I was in a campground that was nearly empty and my site was quite isolated and right on the river where it could have been accessed by a boat. Animals were all over the garbage cans at my site at night and there was no cell service. I could not make or receive cell calls or text messages. After a sleepless night listening to animals ravaging my garbage cans, I got up and packed up. I moved to a crowded campground with lots of people and slept much better. Was I actually in danger? Probably not but my radar was up and I couldn't put it down so I listened to my gut and moved. I think it is important to do what makes you feel best and quiet the voices that keep saying they've been "traveling for years and never met a stranger they didn't love." Good for them but if you feel uncomfortable, move! Make yourself happy.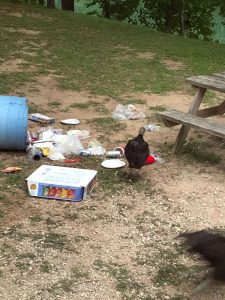 On the subject of loneliness. I was only on the road for five weeks so I didn't get lonely. I think creative people find alone time to be a bonus. We live in our heads a lot of the time anyway and when I am alone in my trailer at night I transfer all those ideas and blog posts to paper. I really enjoy the alone time. I am with people all day long touring sites and chatting with fellow travelers so when I get back to my trailer at night I am happy to be alone. I did however get homesick at the end of this trip. I was ready to be home with my family. I think there's a difference between loneliness and homesickness. You can cure loneliness by getting out and being with people. The only way to cure homesickness is to go home!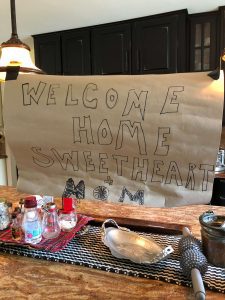 I hope this helps you Julie. Being realistic about what might trip you up on long adventures is an important part of planning. The things that got to me on this last trip may not bother you at all. I encourage you to join some camping groups now and get away for long weekends and use that opportunity to get to know women who are already living your dream.