Fall camping is all about slowing the roll and enjoying the pleasures of warm days where you peel off the layers of flannel as the day progresses. Pumpkin dump cake at camp is an ideal dessert. The fun thing about baked desserts in the fall is that you have usually earned the splurge with a good hike. Canned pumpkin purée (or make your own, if you are feeling ambitious), cooked in a crock pot with a box cake mix and a few seasonings are all you need to make a warm dessert. It's the perfect ending to any fall campout. Here's a simple crockpot recipe for an easy pumpkin dump cake. 
Ingredients
Two cans of pumpkin purée
¾ cup of white sugar
Dash of kosher salt
1 T pumpkin pie spice
Cooking spray
One box yellow cake mix
One stick of cold butter (cute in cubes)
Cinnamon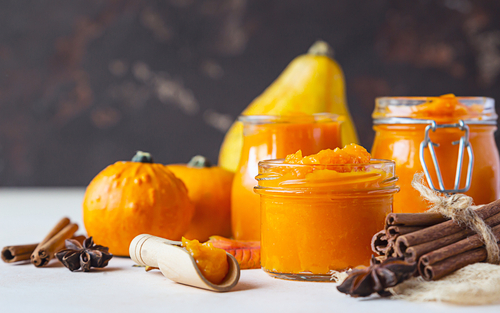 Steps
Mix pumpkin purée with sugar, salt and pumpkin pie spice in a bowl.
Pour mixture into crock pot (pre-spray with cooking oil).
Add cake mix powder and cubed butter to another mixing bowl.
Use your hands or a pastry blender to combine into a crumble.
Pour the crumble over the pumpkin spice and sprinkle some cinnamon on top.
Cook on low for 3-4 hours.
Top with chopped candied pecans and whipped cream.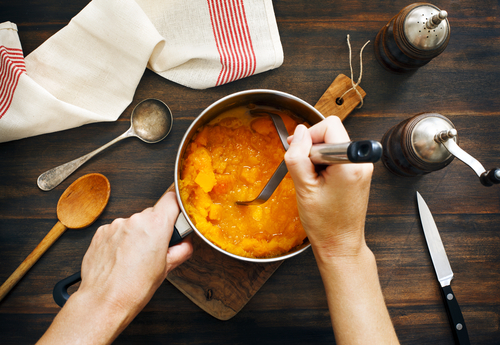 Tips 
Leftovers make a great topping for breakfast pancakes.
Don't mix the cake batter. Just pour it straight on the pumpkin purée.
When baking, cover the top of crock pot with paper towels and place the lid over the towels to absorb condensation.
Candied nuts, granola, fresh whipped cream and homemade ice cream make great toppings.
This article first appeared in the Fall 2023 issue of Girl Camper Magazine.
More Girl Camper
Girl Camper Magazine: Subscribe to Girl Camper Magazine here! Girl Camper Magazine
Events: Check out upcoming Girl Camper Events – you can attend events in any chapter! https://girlcamper.com/events/
Main GC Facebook Group – Join more than 400,000 like-minded women in our Facebook group! Girl Camper FB Group