R & R Ridge was voted as the #1 Ohio 2019 Hip Camp!
TIPS FOR FIRST TIME VISITORS:
Mary and Ron Frommling have a vision to create a haven to provide respite for family and friends. They have transitioned their property into a camper's oasis. If you are fortunate to be invited to a campout at R & R Ridge, you will be treated like royalty by Mary and Ron!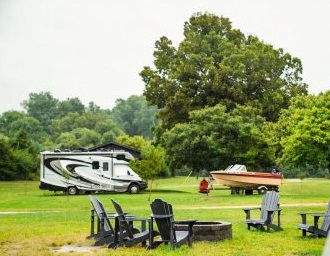 LOCATION:
R & R Ridge is located in Waynesville, Ohio. This is a private hidden gem nestled on 24 acres of woods and pasture with a ¾ acre stocked fishing pond and hiking trails.
AMENITIES:
There are so many amenities that you will have full access to enjoy. My favorite space is the converted barn that serves as an event area which includes; an 18 foot indoor bar and back bar area and a TV for streaming or local programming, a Karaoke Music Stage with microphones, clavinova electric piano and speakers/lights, a coffee station and a commercial kitchen.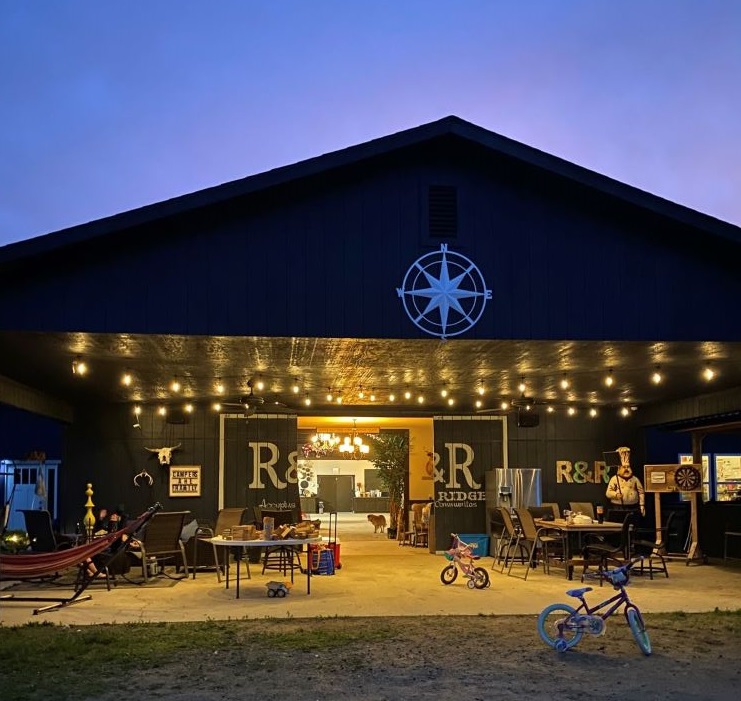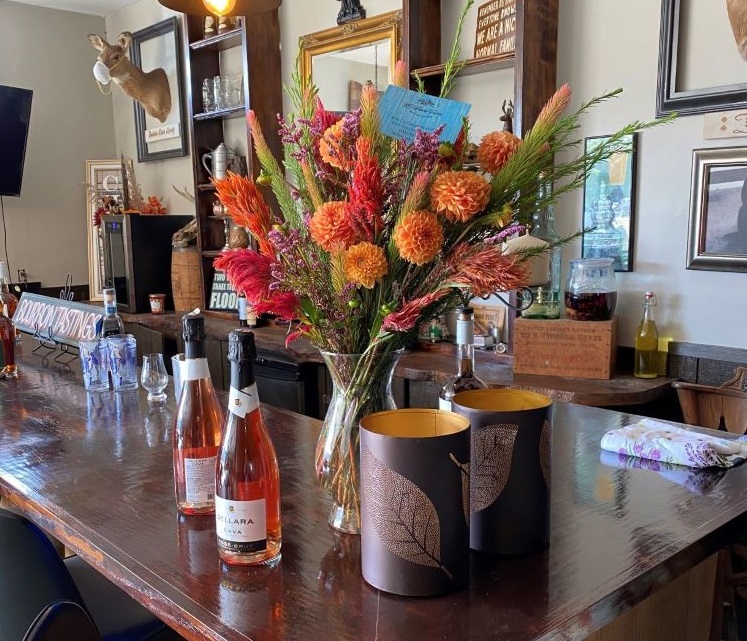 Their outdoor kitchen gets enjoyed the most with its wood fired pizza oven, bbq, flattop grill out door 6 burner range, and smoker. Just beyond the outdoor kitchen is an outdoor living room and dining area.  An outdoor fire pit area with Adirondack chairs is enjoyed every evening!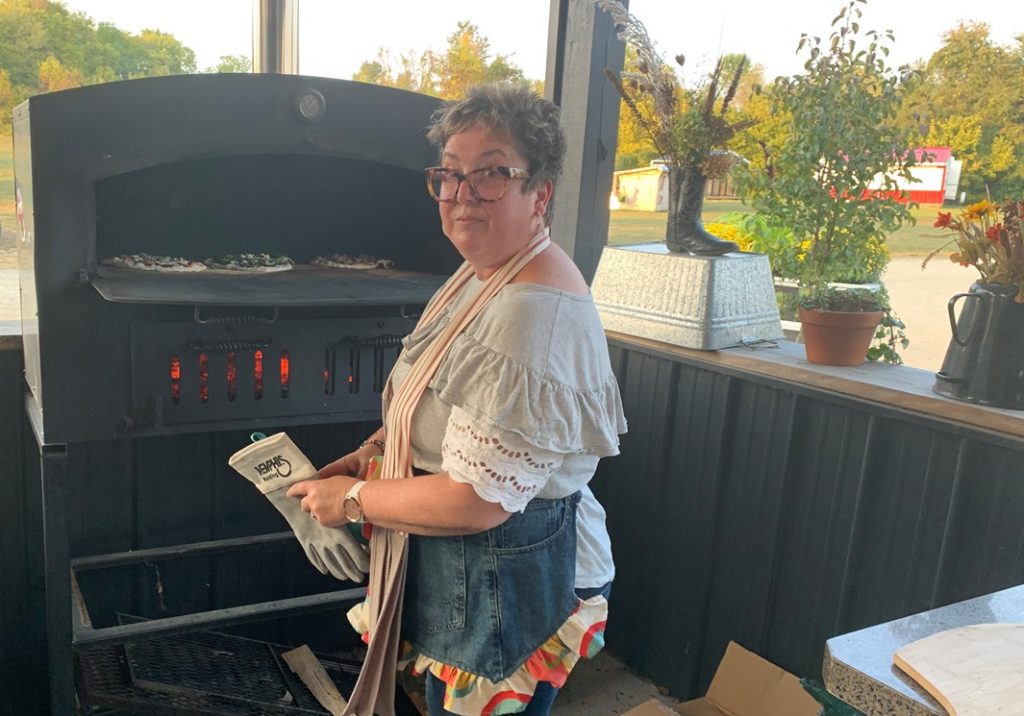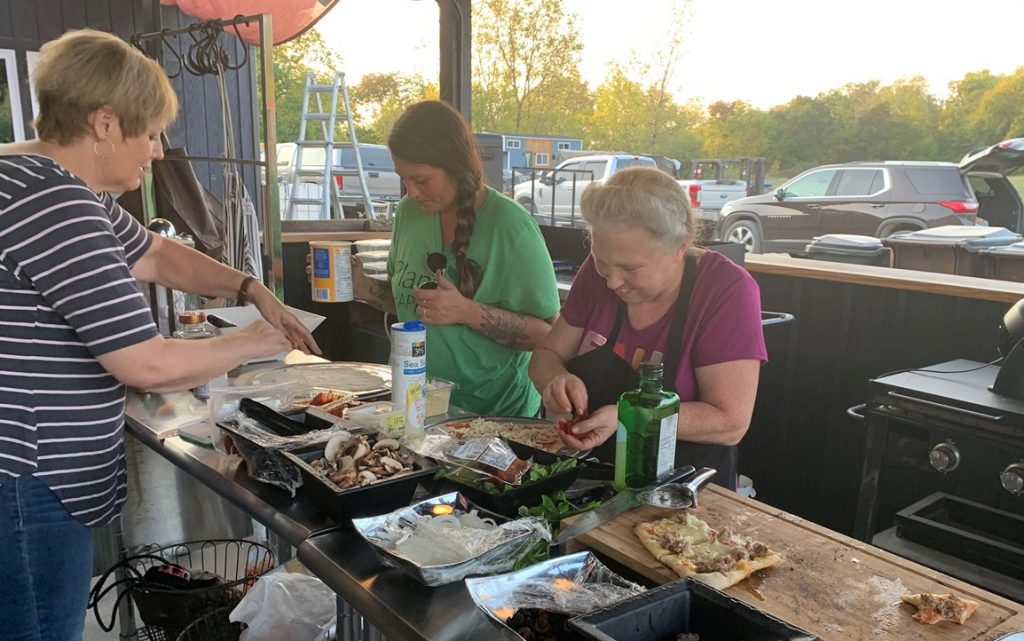 To accommodate invited campers, Ron and Mary have upgraded their camping options beyond boondocking by adding 30 amp hookups for 6 spots! Plus, there is a private outdoor shower with hot water on demand.
HOW TO RESERVE:
Currently, R & R Ridge is private property and reservations are by referral or invitation. (Be sure to take note of the event details below at this location!)
Girl Campers are always welcome at R & R Ridge because Mary is a member of the Girl Camper Ohio Group. Call Mary at 513-477-7571 and plan your next campout.
TELL US ALL ABOUT IT:
You can take advantage of the pond and "borrow" their kayak, canoe, peddle boat or bring your own. Don't forget your fishing pole! I love the time I have spent there because it's private! No concern of disturbing nearby campers with children because it will just be you, your guests and the Frommling clan, who by the way, love to share their treasure and are the best hosts ever!
Girl Camper Guide Rayma Waters will be hosting an event at R & R Ridge, "Fun, Sun and Personal Safety 101" May 20-23, 2021! Check it out at Girlcamper.com events section.
Rayma Waters |Girl Camper Guide to Ohio
Connect with Rayma and her Girl Camper Group!
Facebook Page – this is the link for where you can tag us and we can tag you! This is where I'll share general Girl Camper news, events and more.  https://www.facebook.com/Girl-Camper-Ohio
Facebook Group – Please join the private Ohio Group so you can participate in this supportive and fun community! Private Ohio Chapter Group
Events-Be sure to check out the Girl Camper Events I'm hosting.