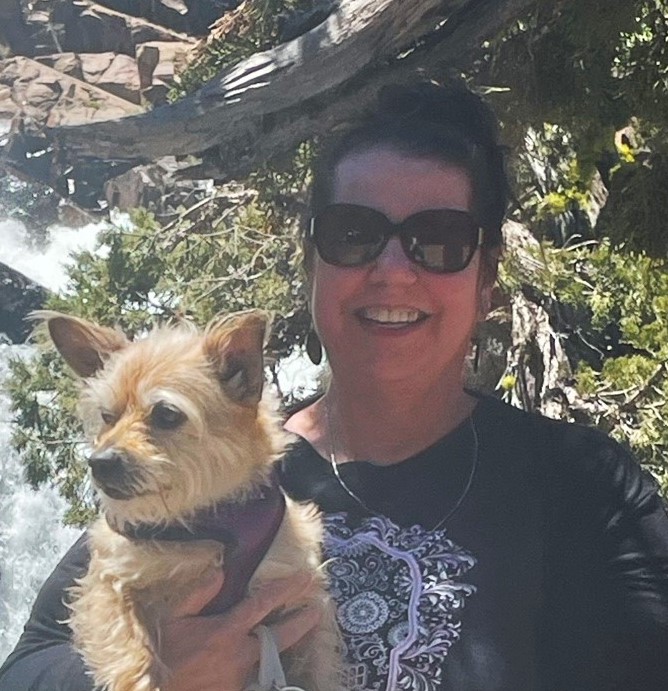 Girl Camper Guide - Sierra Nevada
Kimberl Matarazzo
Born and raised in the San Francisco Bay Area and within proximity to the Sierra Nevada range, mountain camping was a mainstay in my childhood and spending many summers in family homes in the Lake Tahoe region gave me a lifelong love of the mountains.  A former girl scout as well as girl scout leader as an adult I do have a lot of experience with the mechanics of camping. I have camped in tents, tent trailers, camping vans, travel trailers and motorhomes in luxury RV resorts with full services to primitive no frills or services camp spots. I have camped with just me and my child to large group camping. 
I currently have a 30 ft travel trailer towed with a ¾ ton diesel truck. I have pulled that trailer by myself all over the western US to mountains in California, Nevada, Arizona, New Mexico, Montana, Wyoming, Utah, Idaho, Washington and Oregon proving that anyone can tow like a girl! 
I'm a little bit of a national park junkie and have visited many of the western US national parks including Katmai NP in Alaska – that one required travel in many kinds of airplanes. While I have done my share of international travel there is just nothing in the world like hooking up a well packed trailer early on a crisp morning and road tripping to wherever my heart desires.  I love the freedom of it.
I believe women have special strengths that are unlocked when surrounding themselves with a strong community of like-minded women doing the things they love to do.  I have been on my own for many decades and always tell myself to just do it or just sit home.  Sitting home is not an option!  
 I currently live in the Lake Tahoe region and have the best of California and Nevada at my doorstep.  I can't wait to share this magical region with you all and hopefully guide my fellow girl campers to the same sense of joy I get from camping like a girl.