One of my earliest remembrances as a child, what my brother, sister and I looked forward to, growing up in central Florida was camping. Much of the time, we spent time at local state parks in Florida in the early 60's & 70's, a period where the state wasn't as crowded, with the campgrounds our playground to play imaginary games, my Dad to fish, mom to make home away from home under the palmettos and the muhly grasses.
One memorable trip was during the summer vacation of my going into the 3rd grade. My dad, who was a Postman, and Mom loved getting away as much as we did and planned a special trip which would take 2 weeks during our summer vacation. This time my Dad told us that we would be camping in Great Smoky Mountains National Park, in North Carolina, a place that we had never been to.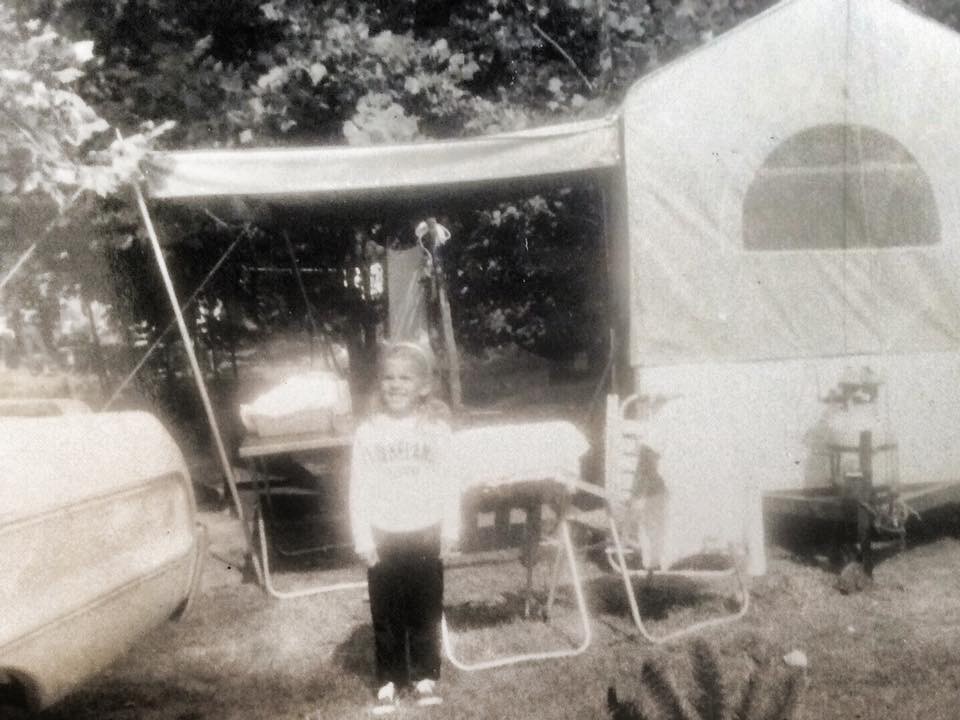 The memories I have of that trip are still with me, to the point that I can literally touch them, the anticipation of going, the feelings of excitement as the car began to climb long inclines which were nothing like the flat terrain that was Florida. . My thoughts drift to my Dad spending a few hours each day loading up the "camper" on the run up to our getaway. The camper? As much as he would have loved having one of those shiny pop ups that we'd seen at the campgrounds in Florida that would come down from northern states, even Canada, he made do with outfitting his aluminum fishing skiff, using it to store & haul the family tents, and the self built camp kitchen that he put together from scratch. Mom would cover her side of things, with food and pots and pans, which dad snugly stowed away in our 'camper' supplies.
Come early that June morning of departure day, Dad would back up our Chevrolet and connect the ball to hitch of the boat trailer and off we went, as my Dad pointed the car north and we eventually made our way onto Interstate 75, which looked like a concrete ribbon, it being a fairly new roadway back then. I remember Dad stopping just short of the Georgia line, near Jennings, to get gas, rest, where my siblings and I would have some O.J. and local Georgia peanuts which you put in your Coca Cola.
Valdosta, Macon, and Athens were the highway signs I remembered. And all the while, the palms and flatlands gave way, to white pines, and tall oaks as the Chevy chugged up to the mountains. My mom said we were going to a place called Cherokee, which was an Indian nation and where they lived hundreds of years ago, and today too. My sense of freedom, and wonder those two weeks were beautiful, idyllic as the songbirds sang well into almost mid day, and the first of summer flowers bloomed along the fields that led into the campground. My dad fished at the local stream, and mom cooked in his traveling kitchen away from home. The National Parks Campgrounds remain such a beautiful memory.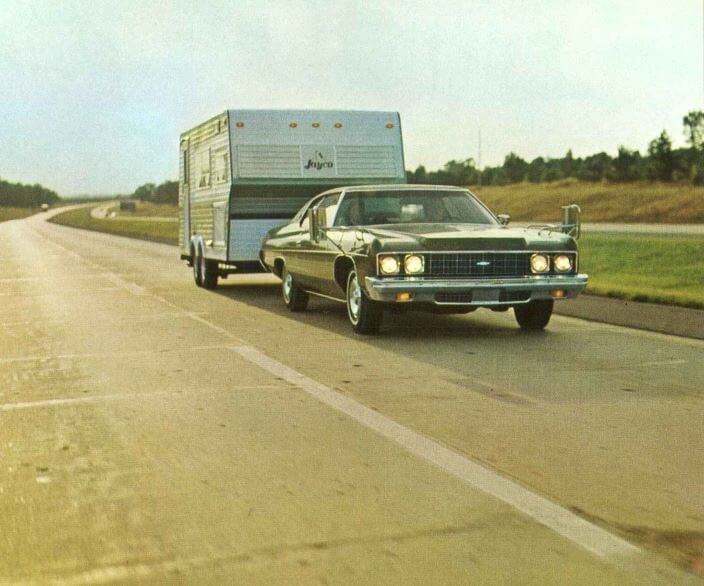 Through the years, the family continued to camp as we outgrew that one large tent, eventually graduating to a small pop and it's comforts to that final beautiful Jayco travel that Dad now hauled with a Chevy Impala. As I grew my own family, our early years revolved around that same beautiful pursuit, as I took our three Daughters tent camping to State Parks in my adopted home of Virginia and onto my old childhood stomping grounds – The Smokemont campground, in the beautiful NP in North Carolina.
With the passage of time, the 3 went on to colleges and universities, and I still found the time to tent camp, oftentimes pairing it up with my love of bluegrass music that had me traveling the Piedmont, the Shenandoahs, for years. I also found that it did take a toll on my body and I found myself often musing about my dad, and how we graduated to that Jayco. If I were to pursue this love of the outdoors, I was going to do it the way one should – a trailer was to be in my future. But how?
It was during the time that I was caring for my mom, during her rehabilitation, that I came upon and began listening to Janine's Girl Camper Podcast. I began to envision myself as that kid again camping. After my mom's passing, she left me with funds that could make my dream a reality.
I reviewed all that was now available online. I went to RV Shows and visited the local dealer, for the better part of two years. I came upon a used, but practically new travel trailer on Facebook. The asking price was beyond my budget. To say I was disappointed would be putting it mildly. Spring was on the horizon, and it looked like my dream would be deferred. For some odd reason, I reached out to the owner a month or so later, thinking he would long sold it. This is where fortuitous luck came into my life as the day I called, he had just finished trading it for a bigger camper which better fit his needs. He was so kind, advising me who the dealer was with the rest being that dream come true. I was able to negotiate a reasonable offer, and I can tell you I am the proud owner of a 2018 21' Liberty Outdoors Max for 2 years now in July!
Mr. Big, which I now call him, has opened so much to me as I do not hesitate to put hitch onto ball and find mind myself traveling to beautiful campgrounds, be it just over the dune line on the beaches of South Carolina or Georgia to the sylvan Green Mountains of Vermont. It's been emancipating. I love the challenge of trailering, the freedom it brings, and the love of the ever changing seasons and scenery.
Looking back I'm forever grateful to my parents for the gift and vision imparted by their similar love of the great outdoors and the attendant beauty it avails: of family togetherness and solitude, of gurgling rock strewn brooks, of beautiful sunrises and sunsets, of the beauty of dawn chorus of songbirds. Whether I'm hiking, camping, visiting music festivals or just meeting up with newly made friends through camping groups, it has all come full circle for me, at this point of my life.
In closing, there isn't a trip that doesn't have me thinking and thanking my Mother for her generous spirit and her guided hand as to the pathway to my current being. Her picture, lovingly hung just as one walks in the camper door is reminder of my current joy. It's these experiences that have also provided me the greatest of rewards beyond camping and adventure – that of independence, and self-confidence.
I hope you too will have the greatest of adventures ahead. Let's keep in touch! Happy Trails to you!!

Elizabeth is the Girl Camper Chapter Guide for Central Virginia. For more of her advice, articles, My Picks and Local Finds, visit: https://girlcamper.com/virginia-central/