My very first memory of being inside a vintage camper was as a child. I was visiting someone and there was a small camper on their property. The children I was playing with used this camper as their playhouse. I vividly recall the beautiful birch wood interior, the propane light over the dinette table, and that it felt so cozy. I'm not sure I understood the concept that this was a mobile camping trailer. My family had no experience with camping. The closest I ever came to camping as a child was spending a week in a cabin with my family where my father went fly fishing every day and a week at church camp as a teenager. I did camp in a tent a couple of times and once owned a Volkswagen Vanagon camper but only made one cross country trip in it.
My first real experience with camping came as an adult after my husband died suddenly of a heart attack while we were actually standing in a travel trailer, choosing which one we wanted to take us into retirement. I bought a small camper two weeks after the funeral and soon I was off on a grand adventure…to escape into nature and to begin to heal my broken heart. My grand adventure sent me on a three month journey circumnavigating the beautiful state of Colorado. I traveled into the wilderness and back roads of the Rocky Mountains and learned a great deal about who I am as a person and what I wanted to do with the rest of my life.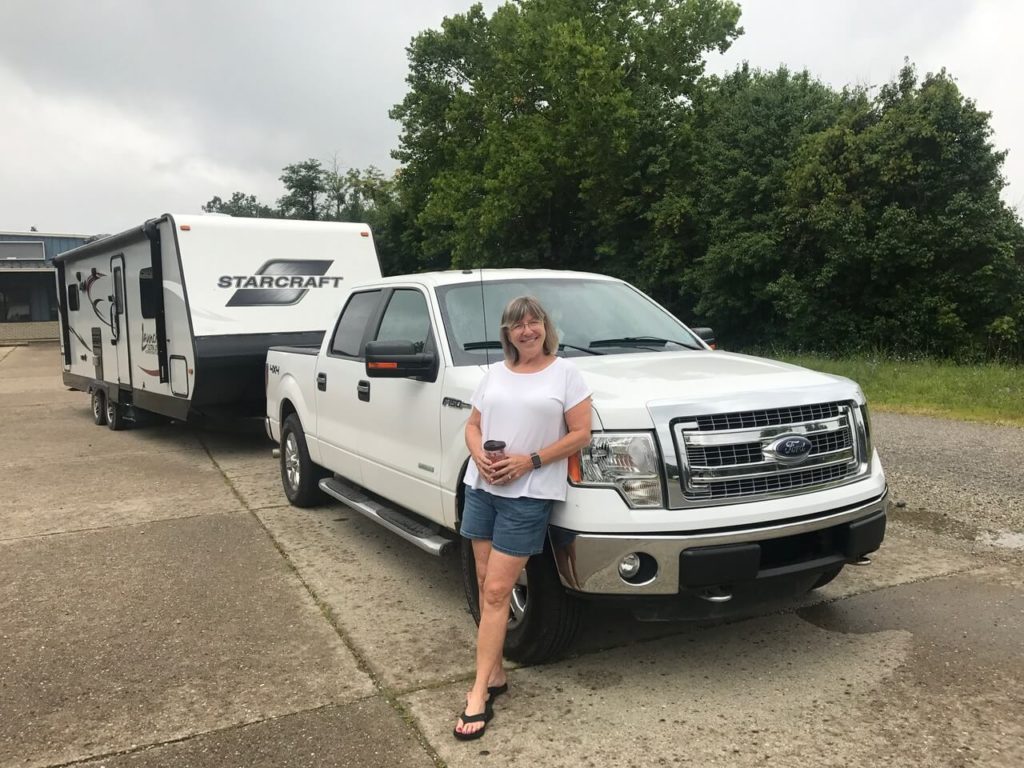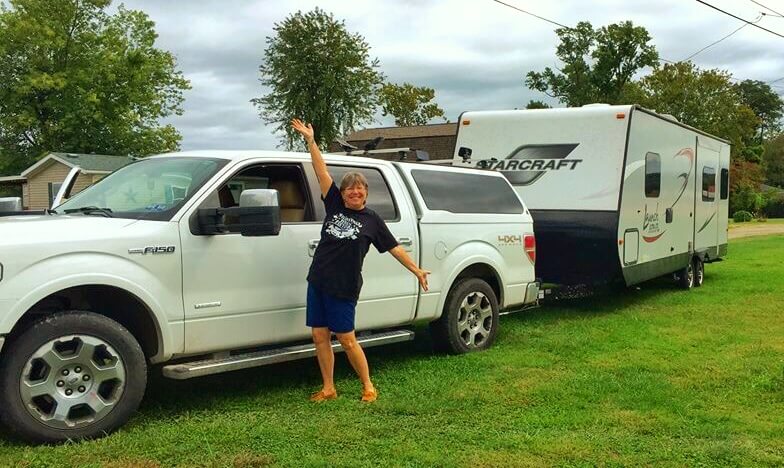 I began camping in a 16' Sportsmen Classic with bunk beds to accommodate my grandchildren. It was truly a learn-as-you-go situation. For instance, I didn't use the water system at all in that camper because I found the idea of emptying the tanks to be decidedly distasteful. When I bought my second camper, I informed the salesman that I had no intention to use the water system in that camper either. When I picked up the new camper, the tank was filled with water and my salesman essentially pushed me into the deep end of the pool. I soon found out the big bad black tank wasn't nearly as bad as changing a baby's diaper and I soon had the hang of the whole thing.
I've enjoyed camping alone, with my granddaughters, friends, and…since I've recently remarried…with my new husband. I met our "Camper in Chief", Janine Pettit, several years ago and I am so proud to be associated with the Girl Camper movement. Our goal to educate and empower women to Go Places and Do Things is in line with my work as an influencer and mentor to widows. I write a daily essay on my blog, Marshmallow Ranch, in an effort to encourage and uplift those who find themselves struggling with loss…be it from the death of a partner, divorce, or an empty nest. I am looking forward to a long and exciting camping adventure and the possibility of meeting you all around the campfire somewhere along the way for a lovely chat.