I found my trailer, a 17' 1963 Nomad, on Craigslist in New Springfield, Ohio in 2015. With the promise that the owner would hold her, we drove the 800 miles from Alabama to look at her. It was totally worth the trip because it was love at first sight. Within 15 minutes, we paid the asking price, hooked her up and were on our way home. She was already camp worthy, but needed lots of attention. I was giddy with excitement and began making a list of modifications. My husband and I contemplated doing the work ourselves, but he was 75 at the time and it wasn't in his dream to redo a trailer. So three days after arriving home, we were on our way to Colorado (another 1500 miles) to have her customized to our specifications by the guys that had restored our first vintage camper. Four months later, I was so excited when I took her on my first solo camping trip. She was just perfect. I couldn't have been happier!!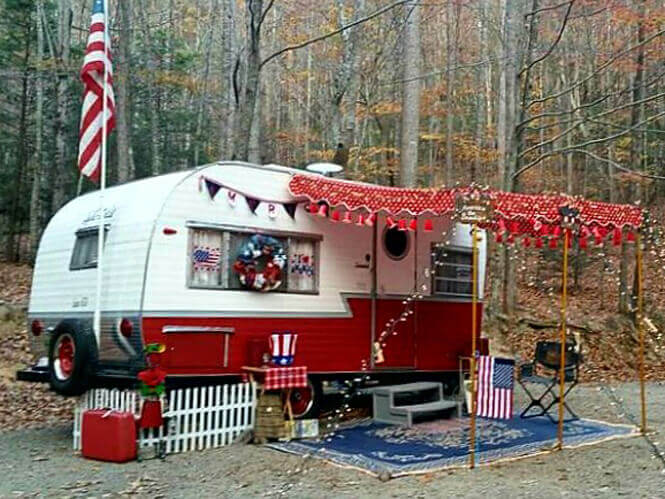 I named this trailer after my mother, Syble Louise. In her early years before she married my dad, she was a bathing suit model. If you look closely in my photos, you will find a snapshot of her. As a mother, she was kind, loving, hard working, and dedicated to making our young lives happy and meaningful in a very difficult situation with an alcohol husband. She is the hero and role model to our entire family.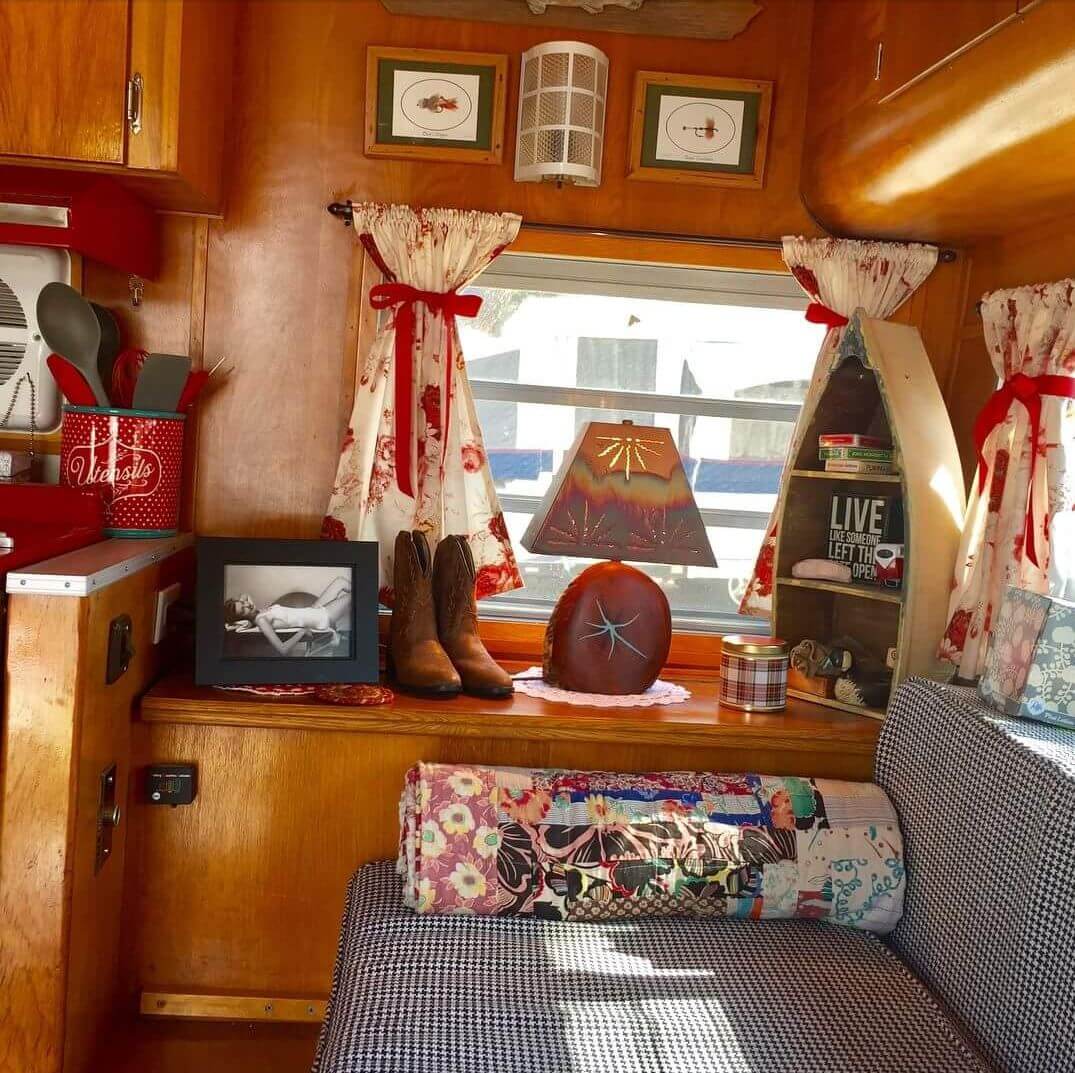 I chose red as the main color in Syble, because mom and I both love red. I then decided on the hound's-tooth seat cushions later. Some say it's because I'm an Alabama Football fan, which is true, but that really didn't influence the décor of the trailer. After that decision all the décor fell into place. I made it my own. I love the cabin/lodge look and I love plaid. The deer antlers and buffalo plaid are warm and inviting. When I'm camping in her, I feel like I've come home, especially when I get to spend time alone in her. I feel like a little girl again, playing in the play house that I always wanted. When the day is done and all the girl campers have left the campfire, my favorite thing to do is turn on some background music, curl up with a good book, and sip a glass of herbal tea by the soft light of a lamp. That's my idea of a little slice of Heaven.