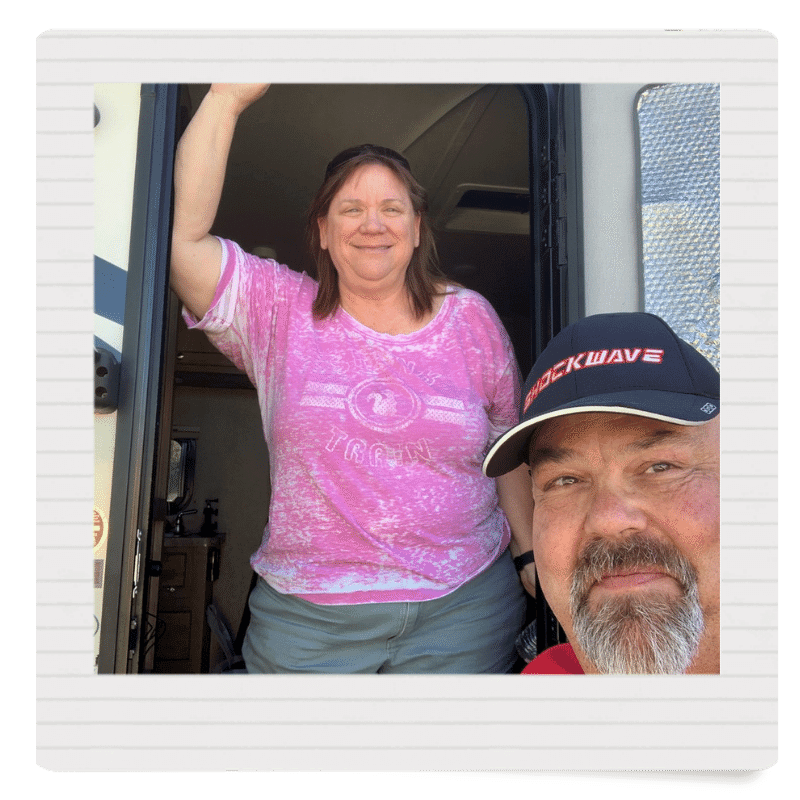 Peggy and Tony Barthel
Camping is in Peggy's blood. No, really. She was conceived on a camping trip. With her parents and siblings in a truck camper, then a trailer, and finally a Winnebago, Peggy camped with her family throughout childhood. Until she was 11, her grandparents would pick up Peggy and her sister in Colorado, and the trip back to California in the truck and camper would kick off their summer vacation. After her parents relocated to California, Peggy's whole extended family would spend weekends camping in the desert. And she didn't stop as an adult, camping in a tent or even the back of her SUV. Peggy is grateful for the comforts of camping in a travel trailer now that the ground seems so far away.
Learn More
Tony is weird. While the other kids would go ride the rides at the LA County Fair, he would sneak off and annoy all the RV salespeople while walking through the RVs. At 10 he bought his first RV – a Tonka Winnebago – which he still has to this day! Today he works part-time in the RV industry handling sales and warranty claims for a dealer while also overseeing a number of websites and social campaigns.
If there are ever a couple of free days you'll see Peggy and Tony hitching up their 19' travel trailer and getting away from it all – which is sometimes just 20 minutes away to a beautiful campground on Clear Lake. With their combined RVing experience the pair loves to help newbies, and learn from experienced campers. They also enjoy giving presentations and tips at RV shows and other events.
"

Peggy and Tony Barthel's Latest Articles

==================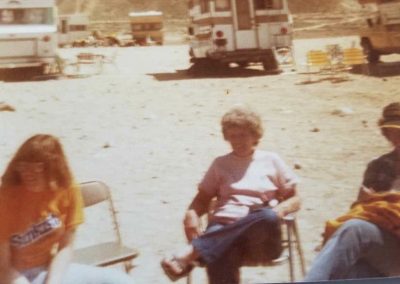 Are you the only girl camper in your family? I am among (at least) the third ...