Sister on the Fly Karen Reichert is the party giver and hostess extraordinaire of  the Midwest and it was my privilege to profile her for my Go RVing blog. I just had to add some photos that there was not enough room for on the Go RVing blog.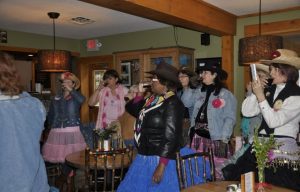 Tastings and tutus are a common theme at Sister on the Fly events. Local purveyors of food and fun are often asked to share their talents and wares.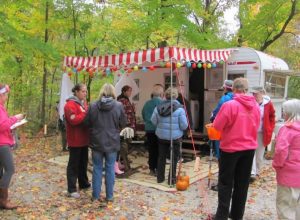 After all the hard work of setting up and arranging ones camper has been done, it is customary to commence with the strolling trailer tour!! BYOB!