To listen to this weeks podcast, click on the arrow.
On this weeks show I have the pleasure of chatting with Yuma, Arizona resident Doris Manner. I met Doris in Texas when we were camping at the same campground and she came by to say, "Hi!" Turns out that Doris is a fellow sister on the fly, a Class C motor home owner, a nearly full timer and a lifelong RVer. She is also a pilot, quilter, painter, mother of six, grandmother of nine and great grandmother to boot. She is nearly 79 years young and is traveling solo for the next five months investigating her family history, meeting up with friends and taking the long way home.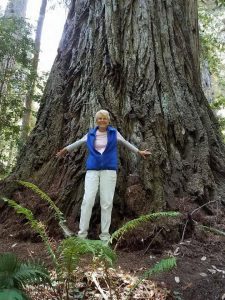 This remarkable woman married at age 15, had six children, started a business with her husband and was widowed in her early 30's. She pulled herself up by her boot straps and simultaneously earned  high school and college diplomas. She became an RN and worked the emergency room for many years. When she met her second husband they decided they would learn to fly and began their lessons together. Sadly her husband passed away from cancer in his early fifties. Doris postponed her lessons to care for him but returned to them after he passed away and became a single engine pilot. She bought a small plane, built a house on an airstrip with its own hangar and when she wasn't RVing, she was flying for fun.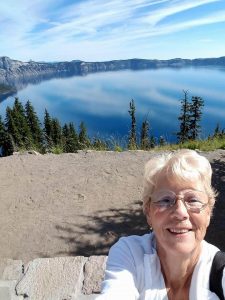 When Doris and I were visiting I quickly realized that she possessed a whole lot of wisdom for those new to RVing and particularly those who desire to travel alone. She has owned every kind of recreation vehicle out there: travel trailers, Fifth wheels, and now a motor home and we spoke about the pros and cons of each and why she chose them for the type of travel she was doing at the time. I also asked her what she does on the road, if she gets lonely, how her kids handle her adventurous nature, how long she plans to continue her solo traveling and what wisdom she has for those who are just starting out.
I think you will enjoy this interview with this inspiring woman who attacks life with gusto, humor, practical wisdom and a "how to" mindset. Doris doesn't as "if",  she sets her mind on something and then plans "how" she will get to her goal. She plans on RVing for a bit longer but when she hangs it up I thinks she will probably start hot air ballooning.
Podcast: Play in new window | Download