Stones Camping World of Berlin, NJ were the gracious hosts last night for our first Camper College in NJ! To refresh, Camper College is a free evening after hours tutorial on all things "travel trailer" related. As Kevin Stone, second generation owner of Stones Camping World pointed out last night, there are no dumb questions. It was just great having all their knowledge and expertise available to those entering into the camping world for the first time or maybe, like me, returning to it, sans the tent!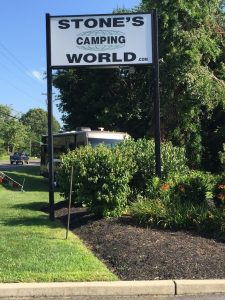 Stone's Camping World. The official NJ home of Girl Campers !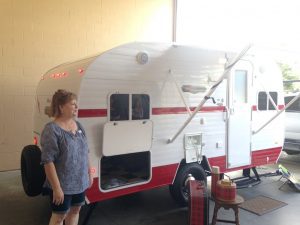 Stones Camping World carries a favorite trailer among Girl Campers, The Riverside Retro by White River.