A part of towing a travel trailer is about overcoming fear, especially when you are new to it. I got my 1981 Scamp in 2020 and it was the first thing I had ever towed in my life. There's definitely a learning curve! Eventually I grew more comfortable towing it and yes, even backing it up. Over the past couple of years, I've had plenty of practice, and last year decided I was ready for another challenge. I live in Boston, MA and I wanted to bring the Scamp to Martha's Vineyard. You can't drive straight there, though, you have to take a ferry!
I've been going to this island off the coast of Cape Cod for years and I've seen plenty of large vehicles go over on the ferries without thinking much about it. Grocery trucks, buses, furniture movers, tankers and more bring essentials to the island by way of the ferry. If people driving those huge trucks could do it, certainly I could bring a 13-footer over with no trouble.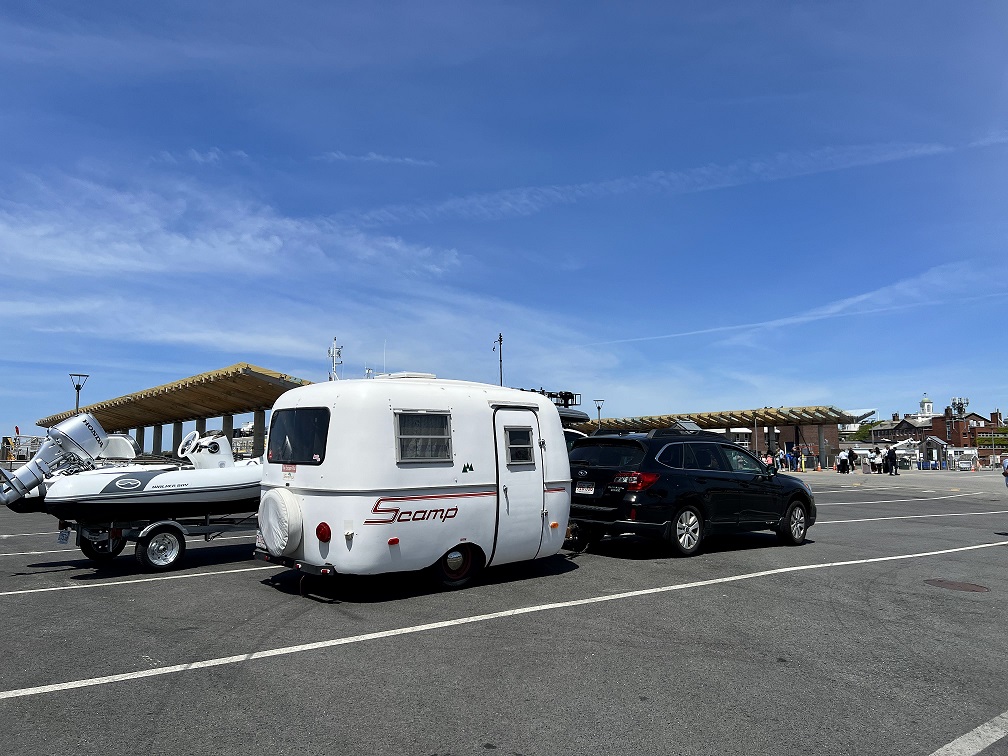 First Time
After queuing up at the ferry terminal, it was finally my Scamp's turn to roll up the ramp and onto the boat. Like always, it turned a lot of heads and got lots of smiles. There is something about a tiny fiberglass egg that people just love. Someone came over to tell me their family had one long ago. It was fun to sit outside and cruise over to the island with my own accommodations!
Since I planned my trip for Memorial Day weekend, I knew I had to book far in advance, as the ferries fill up quickly on holidays. Most of the ferries are large, with lots of interior space for vehicles, but there is a cargo ferry with more limited space and all the vehicles are outside on deck. That was the ferry I booked.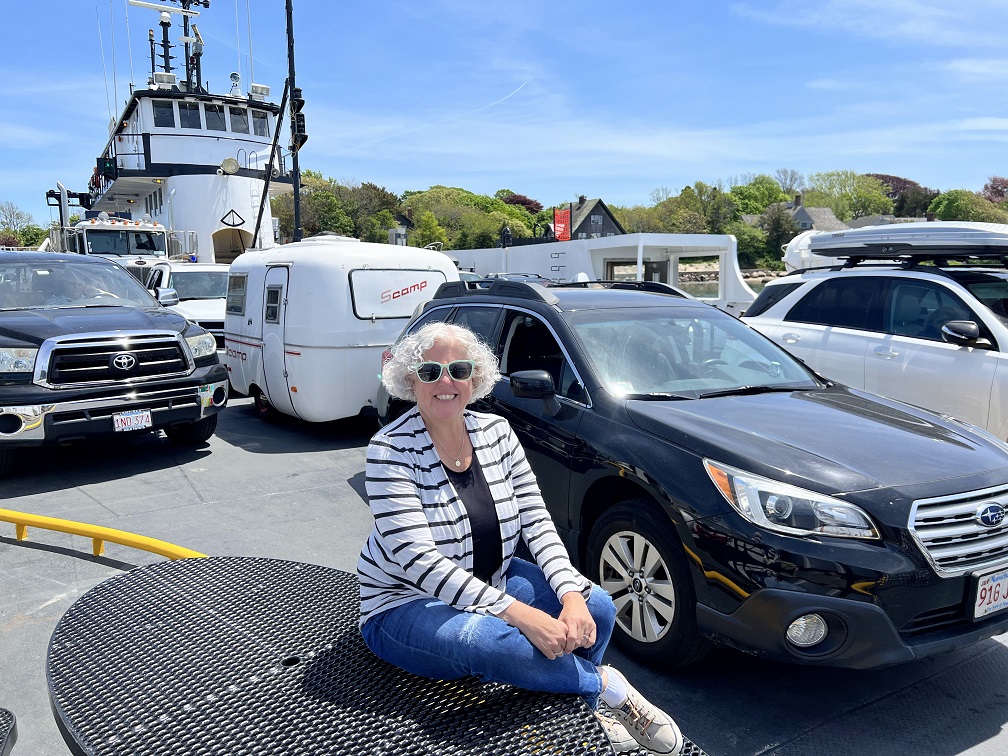 More Accessible Than Expected
Martha's Vineyard often gets categorized as an exclusive, expensive island getaway, and while you can certainly go upscale and spend the equivalent of your mortgage payment in a week, you don't have to. I booked a site at the island's only campground, the aptly named Martha's Vineyard Family Campground, located less than 2 miles from the Vineyard Haven ferry terminal. It's a great family-friendly campground and one of the best deals on the island. While I may have paid more for ferry tickets, I paid so much less than anyone booking a hotel. And like most things, once I'd made the roundtrip on the ferry with my Scamp successfully, it didn't seem like such a big deal. I'd definitely do it again!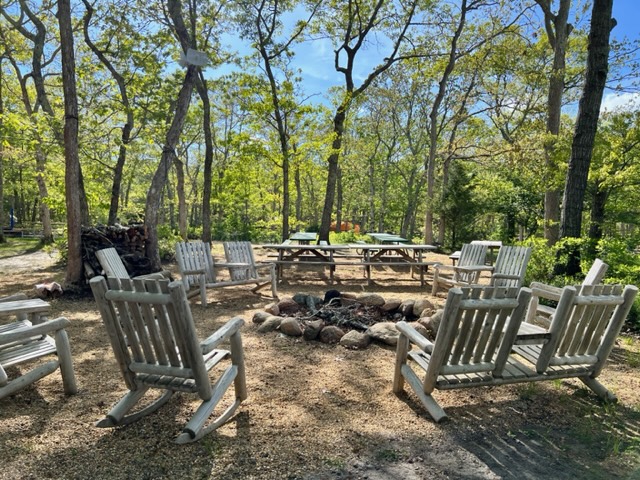 This article was written by Kim Foley MacKinnon, Girl Camper Massachusetts Guide. Find more about her and her adventures here.
More Girl Camper
Girl Camper Magazine: Subscribe to Girl Camper Magazine here! Girl Camper Magazine
Events: Check out upcoming Girl Camper Events – you can attend events in any chapter! https://girlcamper.com/events/
Main GC Facebook Group – Join over 400,000 like-minded women in our Facebook group!  Girl Camper FB Group