Traveling in the Lance 1475
Wow, what a journey it was, traveling over 3,000 miles in the Lance 1475 "Carol J", a 14-foot floor length, 2,600-pound dream trailer.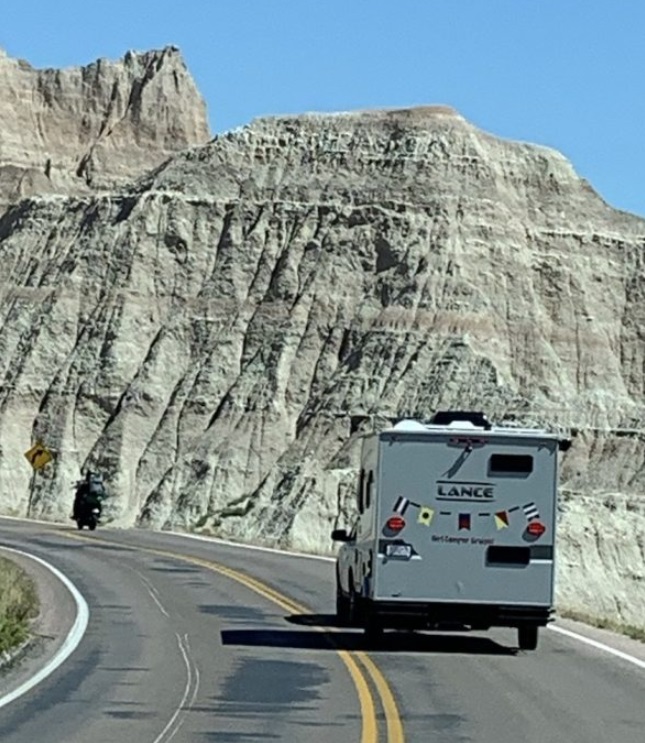 From picking it up in Austin, TX and I had a great time getting to know this trailer and taking it from Factory to Fabulous. My epic trip (NM-SD-VT & back), and weekends have been full! I do not know if my dogs know me anymore; I pull in and they start barking like I am a stranger!
Pros and Cons of the Lance 1475
This trailer is great!
The loves about this trailer are numerous; however, what stands out for me the most is the build quality. From design, to manufacture, to components used this NOT your run of the mill trailer, this is a step above! Examples include the big refrigerator, 6 heating vents, black water flush clean and great fit and finish throughout. No wonder Lance trailers hold their resale value so well. 
A great feature I loved are the two soft blue leather chairs that swivel and/or rock with adjustable table, a unique alternative from the typical dinette.  The full-size queen bed, normal home faucets and lots of storage space make traveling easy. The sliding drawer in the outside storage improves accessibility immensely.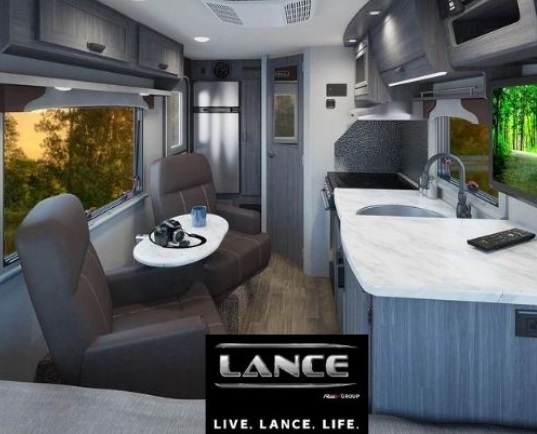 Dry camping was a breeze with the 190-watt solar panel on the roof with an option for an additional roof solar panel, lithium battery and hook up for additional external solar panels.
Oh, did I mention the color! Not your typical brown or green interior, love the soft gray and navy, thank you Lance for stepping away from the usual!
What Could be Improved
The only two opportunities for improvement I found (minor as they are):
Need for electrical plugs behind the captain chairs
A shelf near the window front side of the bed for glasses, phone etc. would be nice
Overall Rating – 9 3/4 Stars out of 10!
Lance has brilliantly designed an extremely livable 15-foot trailer for 1 or 2 and on a scale from 1-10, I give this trailer a 9 ¾'s stars!
Thank you, Lance and PJ at Princess Craft RV (Round Rock, TX), for this wonderful opportunity of trying out the Lance 1475!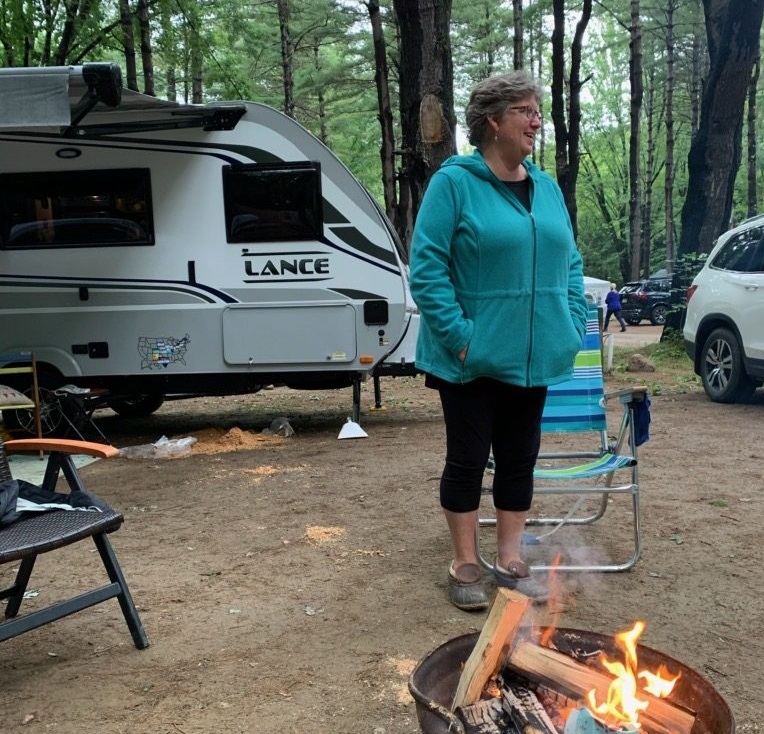 Written by Bonnie Shafto, Girl Camper Guide for North Texas and New Mexico
Follow me on Facebook https://www.facebook.com/GirlCamperNorthTexas
Check out all of the Lance trailers www.LanceTrailers.com
Great selection of small light weight Trailers and RV'S www.princesscraftrv.com