Nancy Grant/Indiana Chapter Guide
Recently I visited the Outer Banks in North Carolina for the annual Girl Camper Camporee. My goal was to visit as many Lighthouses as I could in the area. I managed to fit in four lighthouses: Bodie Island, Currituck Beach, Ocracoke, and Cape Hatteras. For over two centuries the lighthouses have guided ships along the coast of North Carolina.
The lighthouse was cared for 24 hours a day by multiple caretakers living on the property until electricity came along. After 24 hour caretakers were not needed their living quarters were turned into visitor centers, gift shops and museums. The Lighthouses were all painted in different patterns to be recognized by passing ships.
Cape Hatteras Lighthouse
Cape Hatteras Lighthouse is among the most recognized lighthouses with its candy stripes paint pattern. Its beam of light can be seen 20 miles out in the ocean and is the world's tallest brick lighthouse in the world, standing 208 feet tall. It is Hatteras Island's biggest attraction with 257 steps. Due to renovation, Cape Hatteras was not offering visitors an opportunity to climb to the top.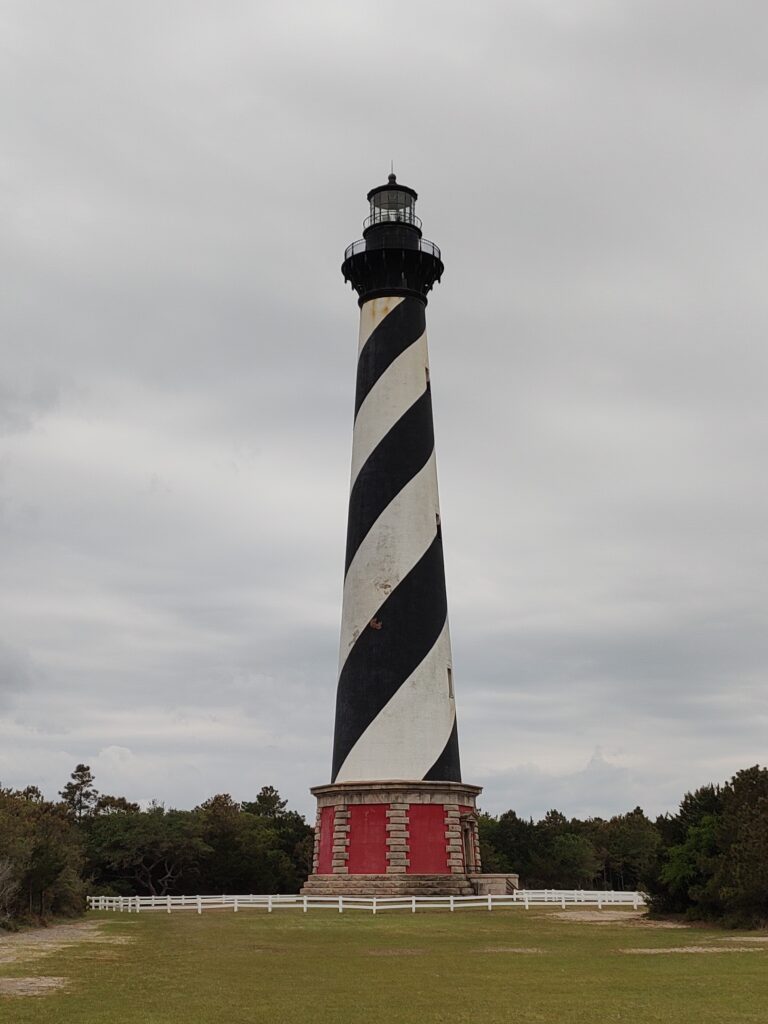 Bodie Island Lighthouse
Bodie Island Lighthouse is south of Nags Head, North Carolina. This lighthouse is 214 steps up the 164-foot structure. Bodie Island was rebuilt 3 times, the first lighthouse had foundation problems, and the second one was damaged as a result of the Civil War. The flashing beam of Bodie Island reaches 20 miles out to sea and Bodie Island is also one of the lighthouses you are allowed to climb.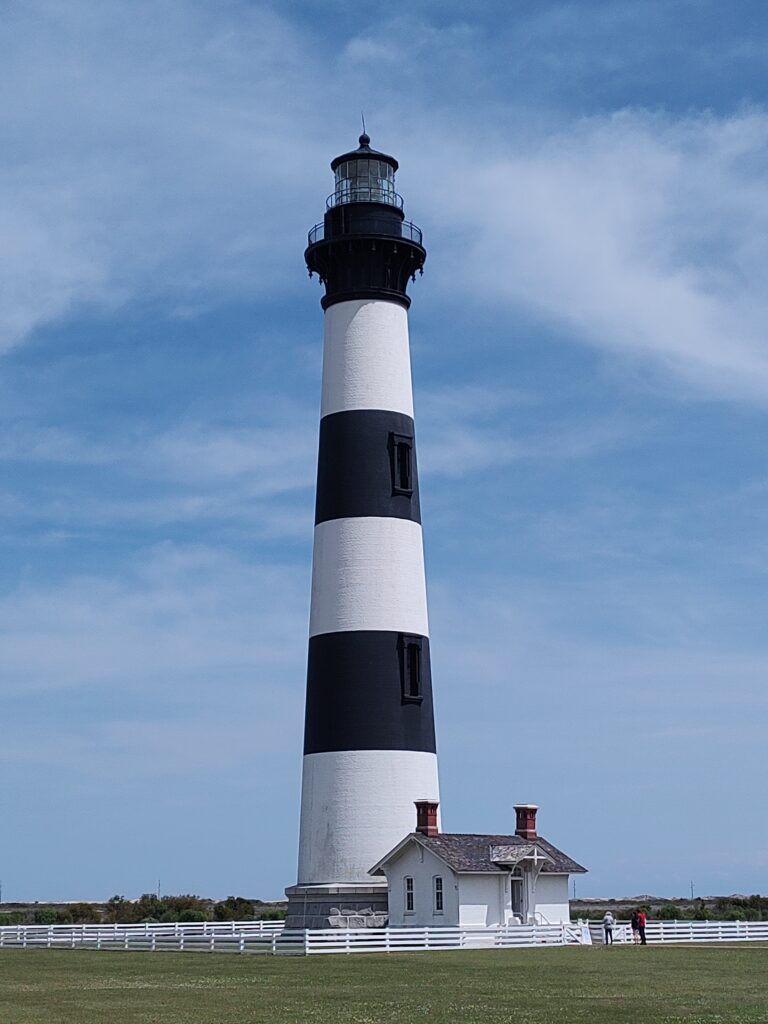 Ocracoke Lighthouse
To visit the Ocracoke lighthouse, we had to take an hour-long ferry ride to Ocracoke Island. The Ocracoke lighthouse is 75 feet tall and used to lead ships into Pamlico Sound. The beam from Ocracoke lighthouse can be seen 14 miles out to sea, you can view the lighthouse but cannot climb to the top. It's the oldest and smallest lighthouse on the Outer Banks.
Currituck Lighthouse
Currituck lighthouse is located in the northern part of the Outer Banks. It's an unpainted red brick lighthouse to distinguish between the other lighthouses, it has a 20 second flash pattern that reaches 18 miles out to sea. It's a 220 steps up the 162 foot structure, this is also a lighthouse that visitors can climb.
It was interesting to see the difference between the lighthouses but yet they all served the same purpose, When visiting the Outer Banks you must check out the lighthouses and their history.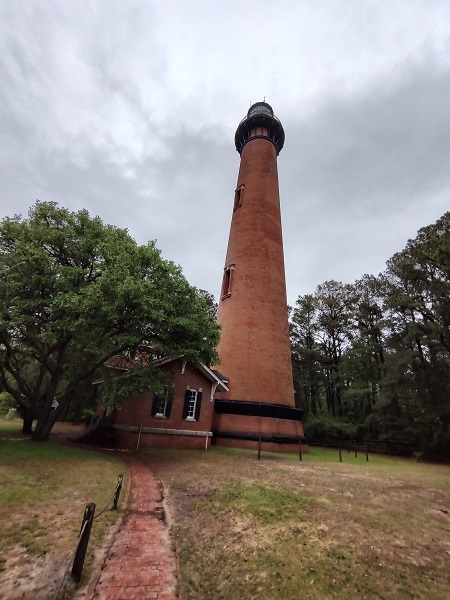 Nancy Grant
Girl Camper Magazine: Subscribe to Girl Camper Magazine here! Girl Camper Magazine!
Events: Check out upcoming Girl Camper Events – you can attend events in any chapter! https://girlcamper.com/events/
Facebook Page – this is the link for where you can tag us and we can tag you! This is where I'll share general Girl Camper news, events and more. Girl Camper – Indiana
Private FB Group – Where you can interact with others who are interested in camping in Indiana! Girl Camper Indiana Group.