Sometimes it can be difficult to pull off a full-on camping trip, but that doesn't mean those of us who love fall don't want to get away when the temperature drops, the leaves are changing and a cozy nightcap by a fire sounds so delightful. Vermont is rightly famous for its colorful fall foliage and there are plenty of charming towns to visit to take in the sights. One of my favorite weekends away last fall was in Stowe at a very special place. Here is the scoop on where to get away this fall.
Stowe
Stowe is famous for Mount Mansfield, the state's highest peak, as well as its most famous residents, the von Trapps (remember the Sound of Music?), who opened the Trapp Family Lodge in the 1950s. Stowe's downtown area is just as one would imagine, with cute shops, general stores and even a restaurant specializing in fondue, really bringing the whole vibe of the Swiss Alps to life in the town.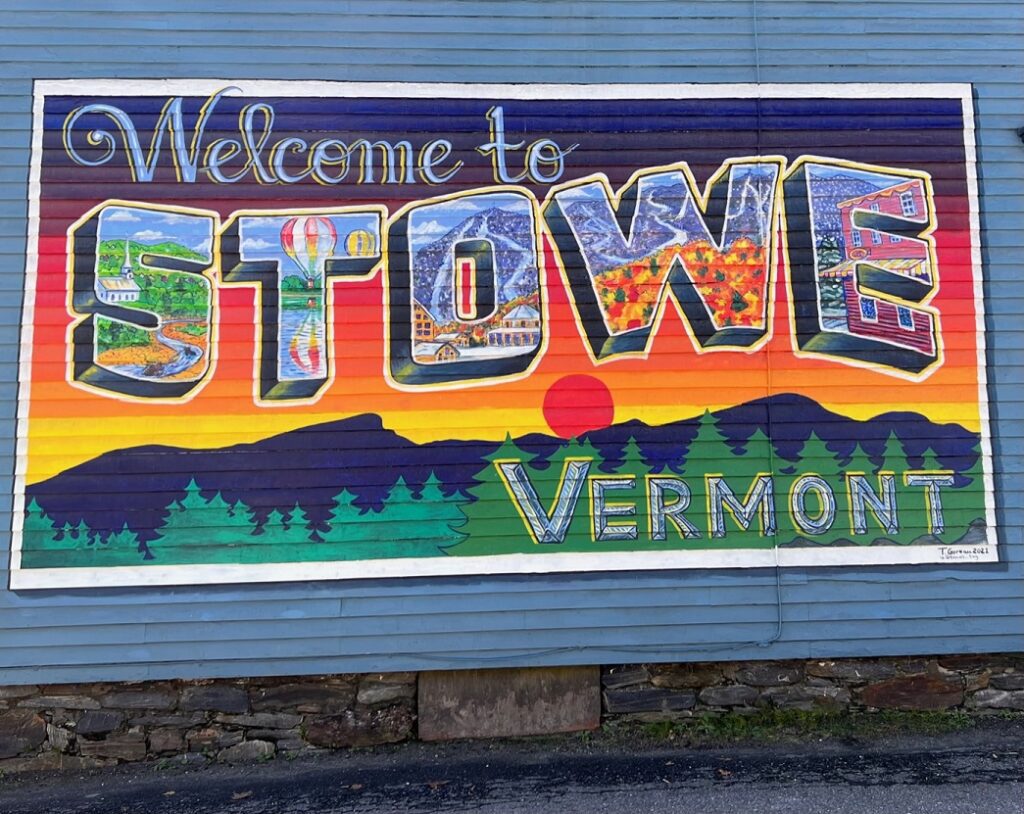 Secluded Stay
A gorgeous and unique place to stay is Edson Hill, a 22-room boutique inn located about 10 minutes from town, although you'd never know it. The somewhat secluded inn, with 38 acres, sits high on a hill with stunning views, especially in the fall. You can pretend you are a guest at someone's luxurious estate, which isn't that far from the truth. Edson Hill's Manor House, the property's first structure, was built in 1940 as a private residence and summer escape for Verner Reed Jr., a Denver mining heir, and his wife Gladys. Eventually, the couple sold it and it was converted into a country inn and it has undergone several renovations over the years, but it still feels warm and intimate.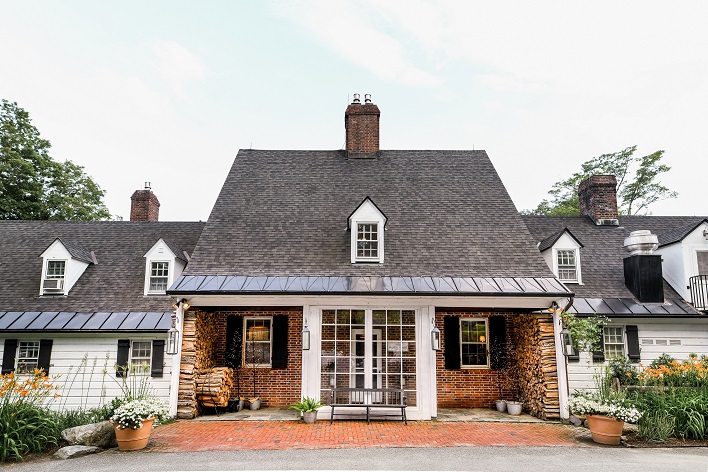 Serene Setting
When you roll into the property, you're greeted with iconic Vermont sites—a rustic barn, stables, ponds and trails. The Manor House features a slate roof, narrow gabled dormer, a massive center chimney and flanking lower wings. Inside, you'll see original beams salvaged from a barn (circa 1786) from the former 18th-century North Burlington homestead of Ethan Allen, one of the founders of Vermont and a Revolutionary War Patriot.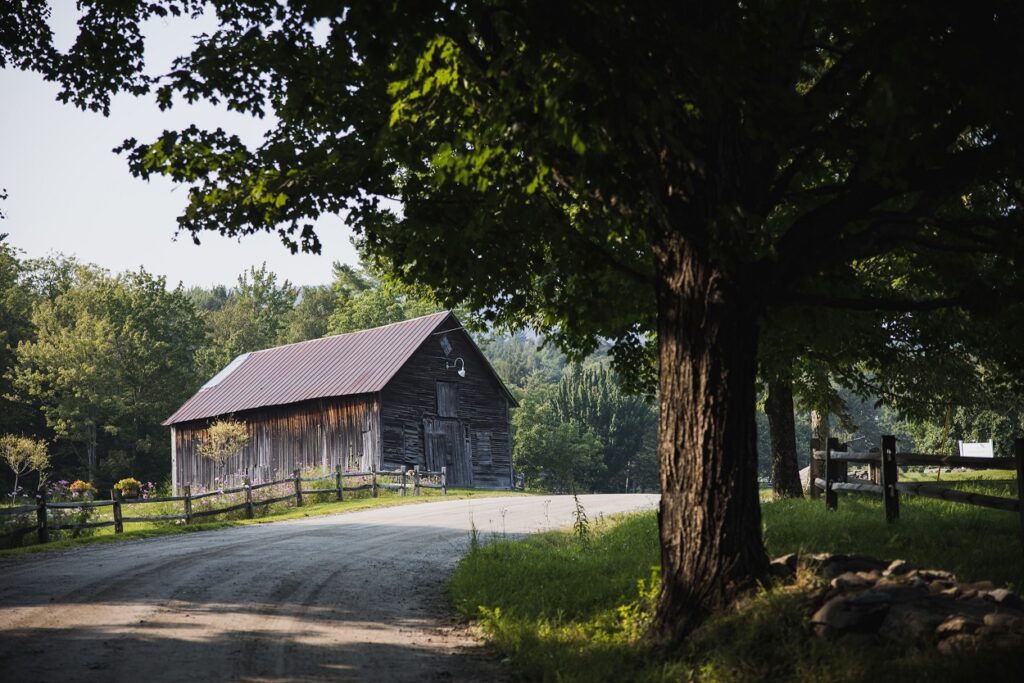 Divine Dining
It would be easy enough to (almost) never leave the inn on a weekend escape. A hearty breakfast is included with your stay and should definitely not be missed. There's a cozy downstairs Tavern, where you can enjoy small plates like a local cheese board and a glass of wine by the fire. A lovely outdoor patio with rocking chairs and a fire pit is a wonderful place for relaxing. Dinner in The Dining Room is an elegant affair, with dishes such as steak frites or seared day boat scallops, with views from every seat and superb service.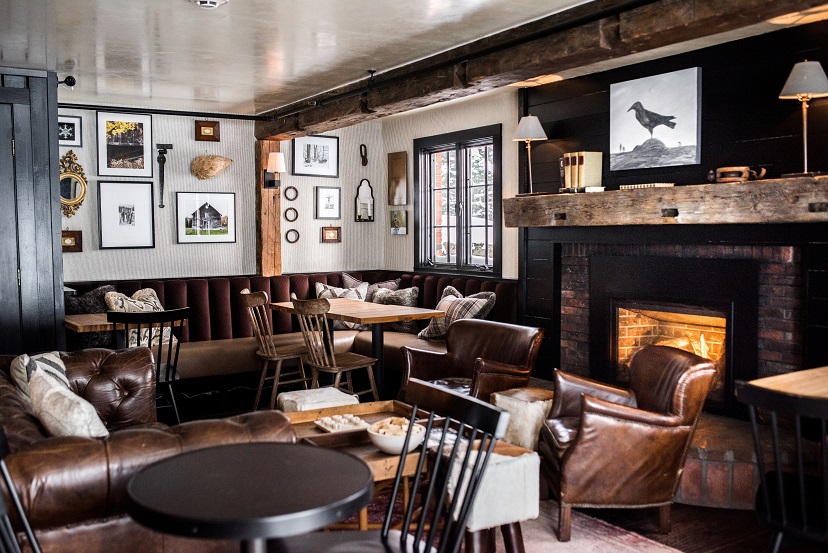 Try the Trails
There are extensive trails at Edson Hill, great for hiking in the fall, and in winter, accessible for cross-country skiing and snowshoeing. The trails are open seasonally and weather-permitting, and open to guests and the general public for a fee. You can rent all the gear you need at the inn's Nordic Center and even take guided tours. For more information on Edson Hill, visit edsonhill.com.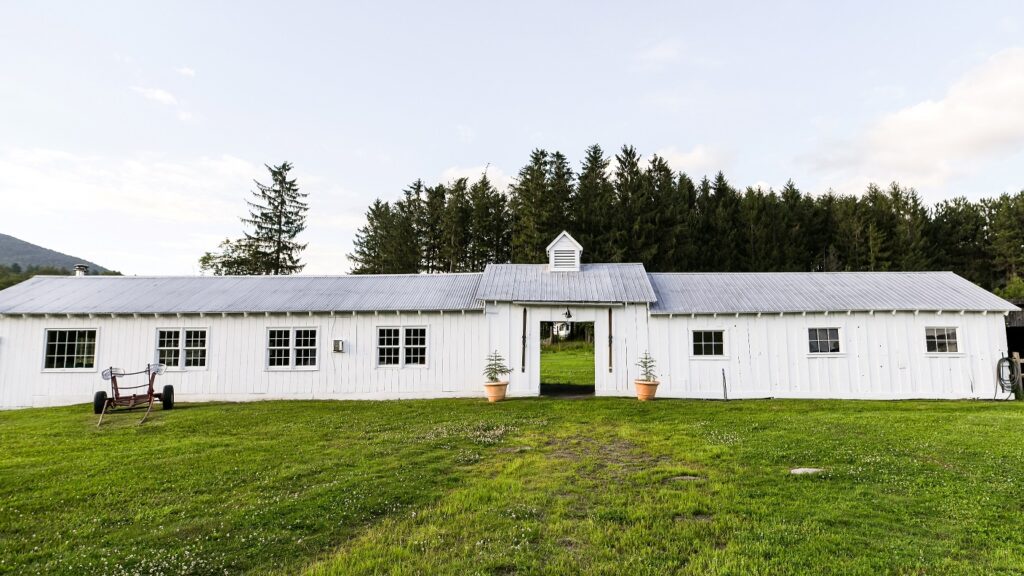 This article was written by Girl Camper Executive Editor, Kim Foley MacKinnon.
More Girl Camper
Girl Camper Magazine: Subscribe to Girl Camper Magazine here! Girl Camper Magazine
Events: Check out upcoming Girl Camper Events – you can attend events in any chapter! https://girlcamper.com/events/
Main GC Facebook Group – Join more than 400,000 like-minded women in our Facebook group!  Girl Camper FB Group