Think of Lassen Volcanic National Park in two ways: Mt. Lassen – the volcano itself – and the surrounding area of 106, 452 acres.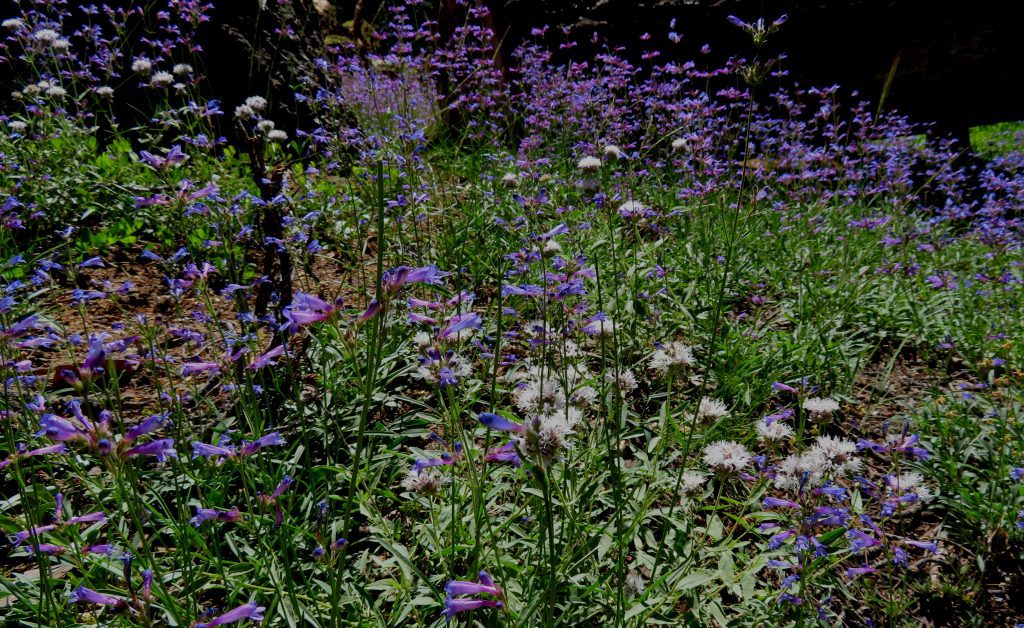 Driving over Mt. Lassen: there are two entrance stations at Lassen Volcanic National Park – one at the Southwest entrance (on the Chester side) and one at the Northwest entrance (on the Manzanita Lake side).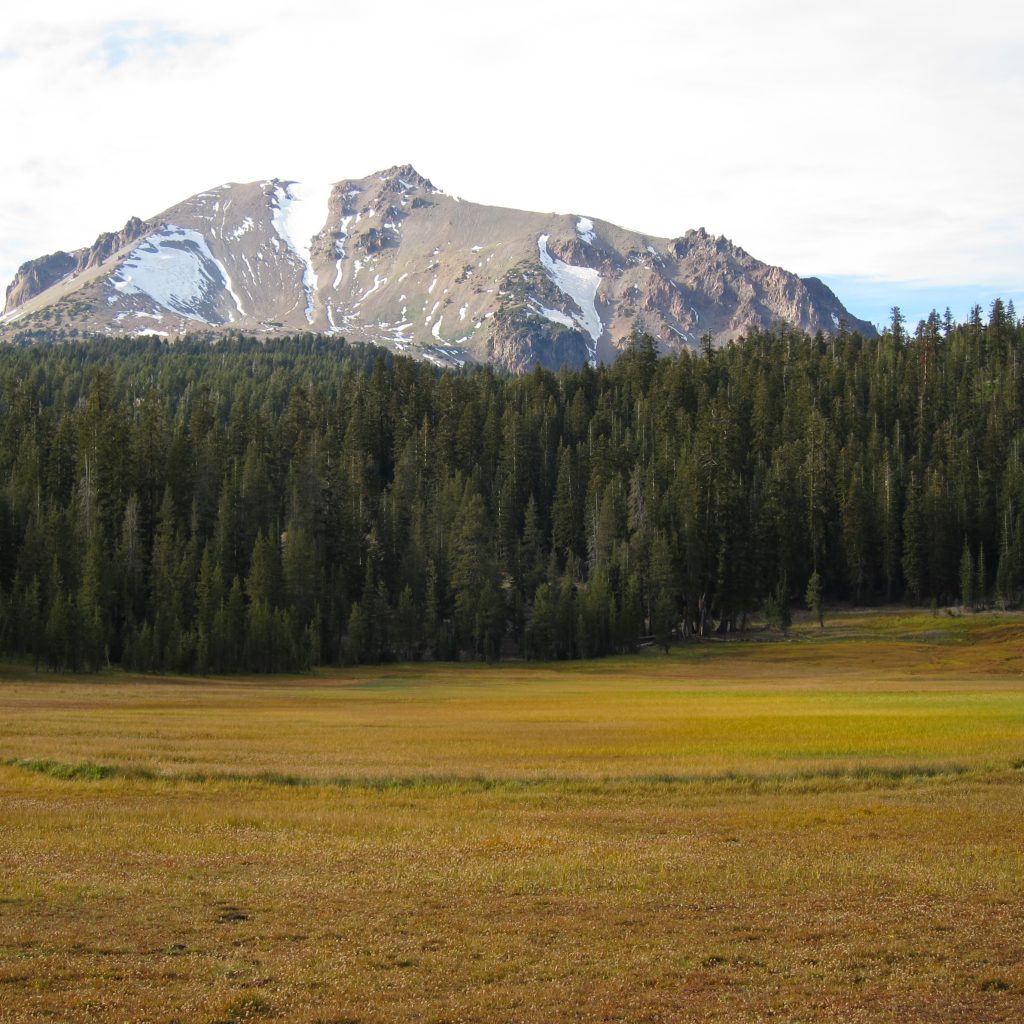 As soon as enough snow melts to allow the road over the top to open, I like to plan a road trip. I typically like to visit again in Autumn, and often go up at least once in the winter to snowshoe.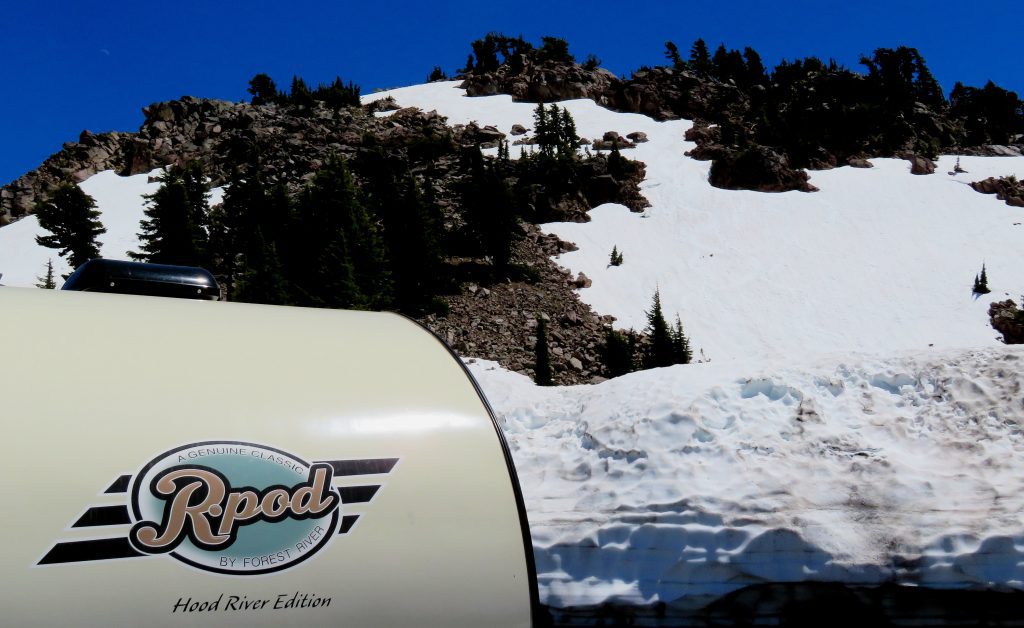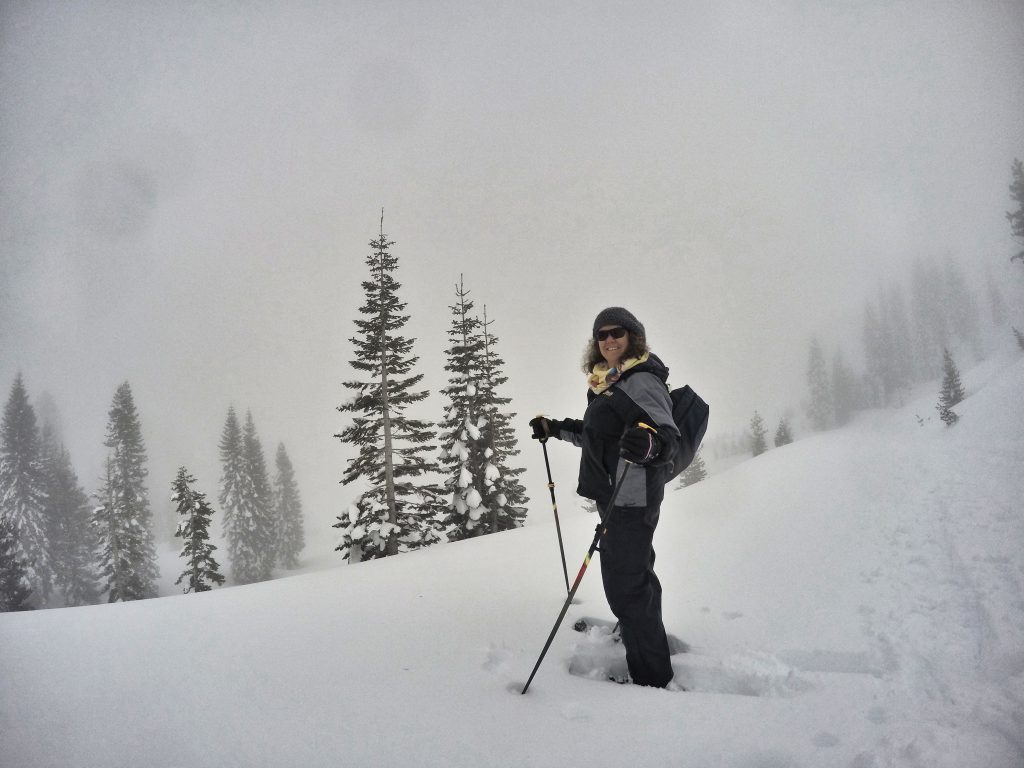 LOCATION:
Kohm Yah-mah-nee Visitor Center
This year-round visitor center was remodeled in recent years and is nice. It's located one mile from the Southwest Entrance. The visitor center offers an information desk, exhibit hall, auditorium, amphitheater, park store, dining area with fireplace, patio, and a gift shop and cafe. And, there has been a policy change: people in RV's and travel trailers can now pay to stay overnight in the parking lot! (Verify this before making plans in case it has changed again).
21820 Lassen National Park Highway
Mineral, CA 9606
For those who appreciate geography and geology, Lassen Volcanic National Park boasts the unique experience of viewing all four types of volcano within one park: plug dome, shield, cinder cone, and stratovolcano.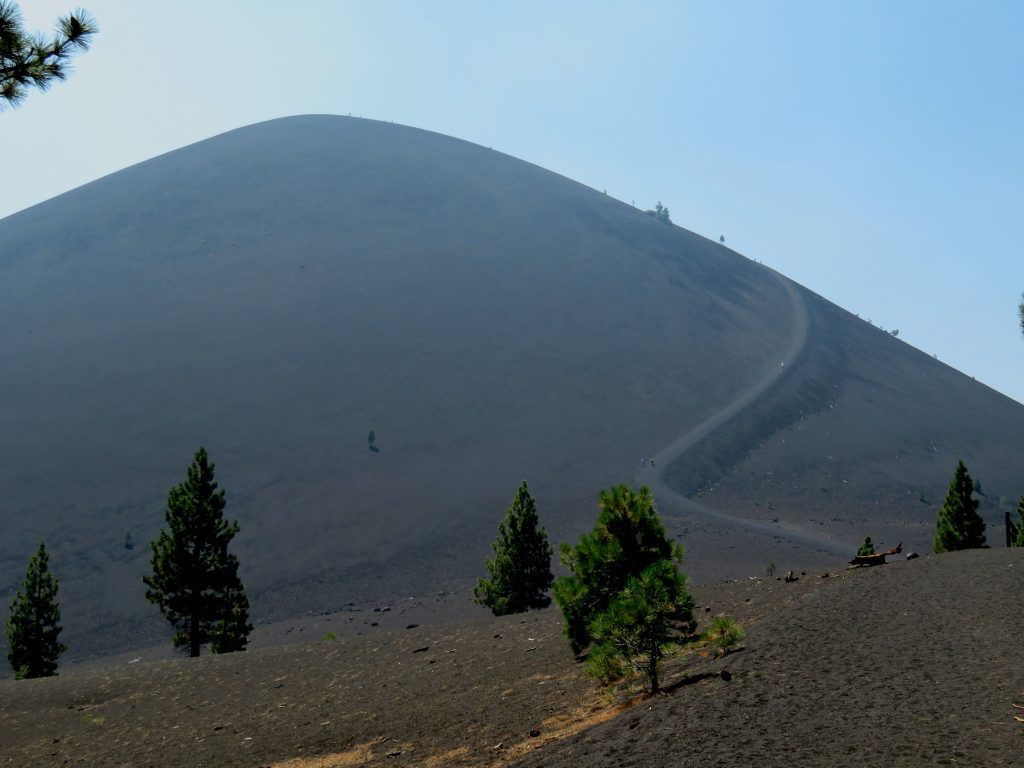 NUMBER OF SITES:
There are seven campgrounds within Lassen National Park
Tent camping is allowed at most of the campgrounds.
Traveling with an RV or trailer? Camp at Manzanita Lake, Butte Lake, and Summit Lake Campgrounds. There are no hook-ups in the park. A dump station is available at Manzanita Lake.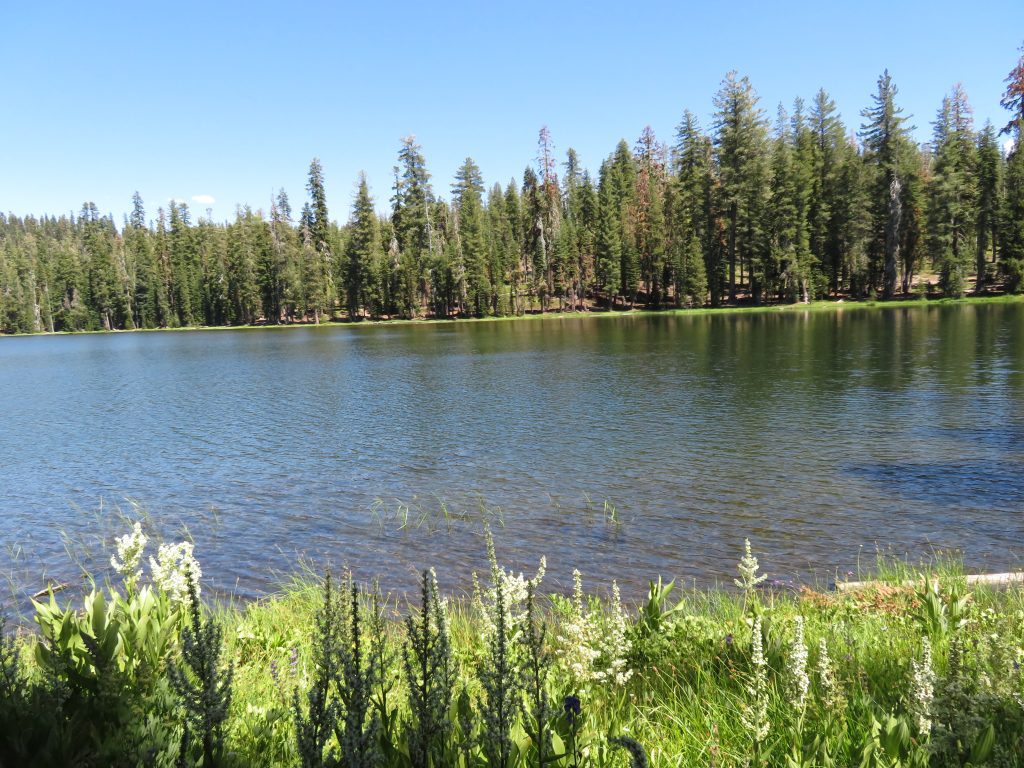 Group camping, camping with pack animals, and dispersed camping are allowed in designated areas.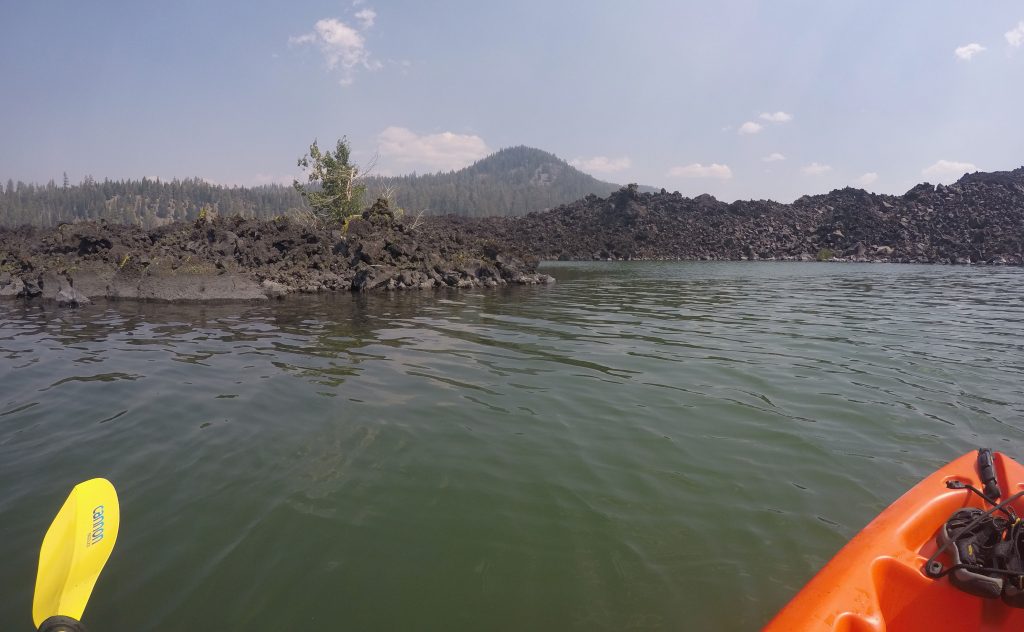 AMENITIES:
Check the website for amenities available at each of the campgrounds.
COST:
Camping: varies from $12 – $101: see chart on website for specific information about each camping option.
Entrance fees to Mt. Lassen (check website for dates):
When they open the road after snow melt: Vehicle Entrance Fee $30
Winter – you can drive to the Visitor Center: $10
Lassen Annual Pass $55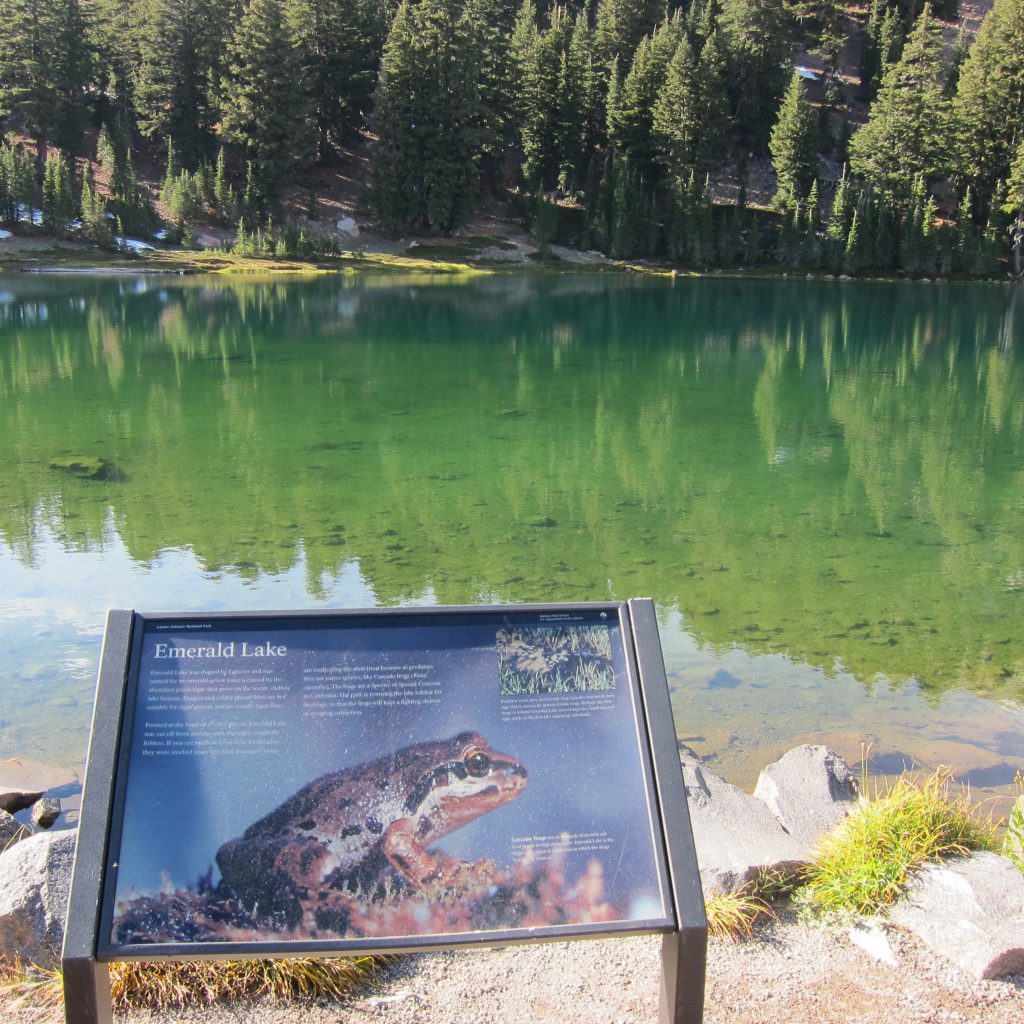 HOW TO RESERVE:
Remember, most of the park doesn't usually open until June.
Most sites require a reservation, which must be made through Recreation.gov at least four days in advance.
First come, first serve might be available when things first open in June. After that, plan to make a reservation because the campgrounds fill up fast.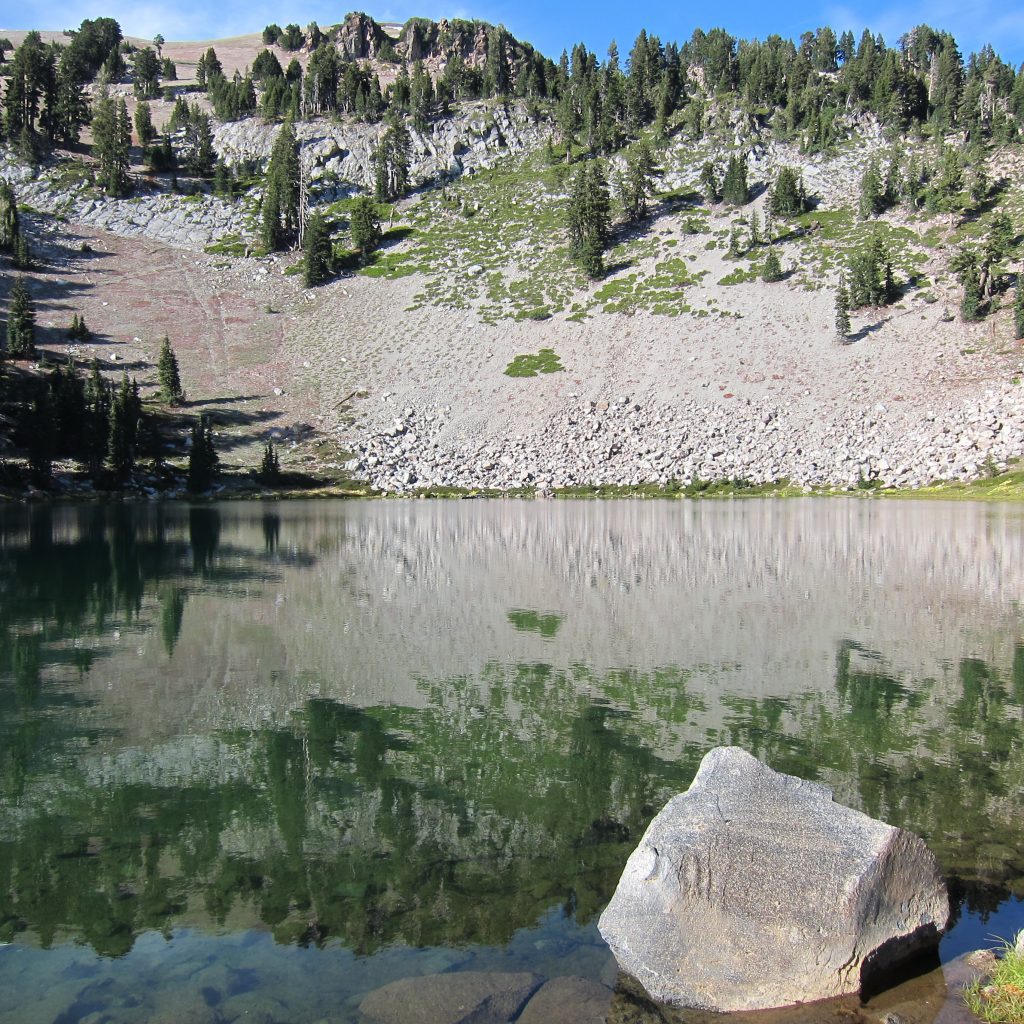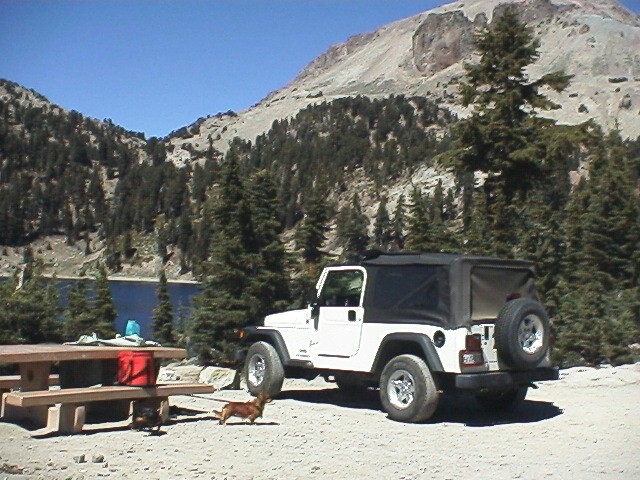 TIPS FOR FIRST TIME VISITORS:
I encourage you to study the website before you visit. Gain a basic understanding of what you will see: geology at the different locations, the Hydrothermal pools at Bumpess Hell, the 20 lakes within the park, and the incredible diversity of wildlife in this area. It is a spectacular location.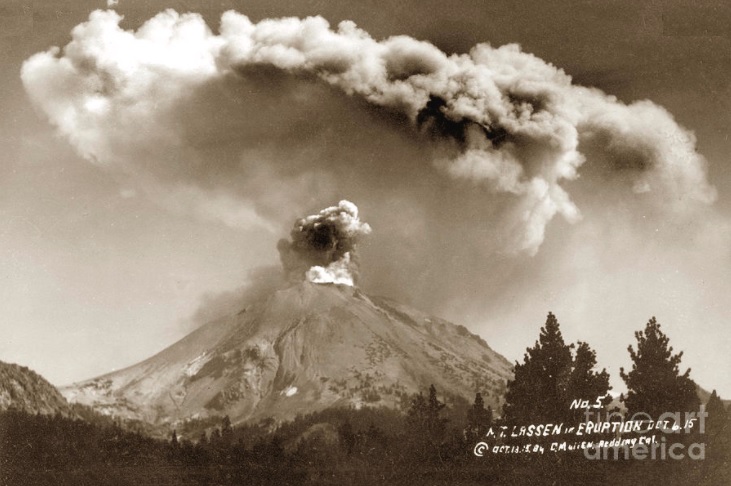 I request people enter the park with reverence for the Native American Tribes who lived here: Atsugewi, Yana, Yahi, and Maidu.
Keep in mind, this is a National Park, so dogs aren't allowed on the trails.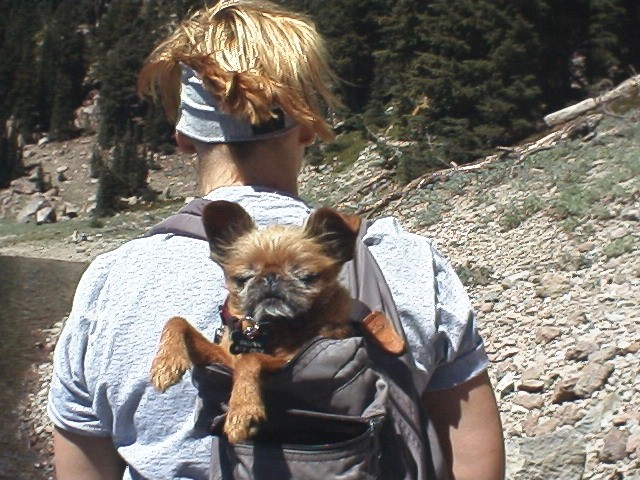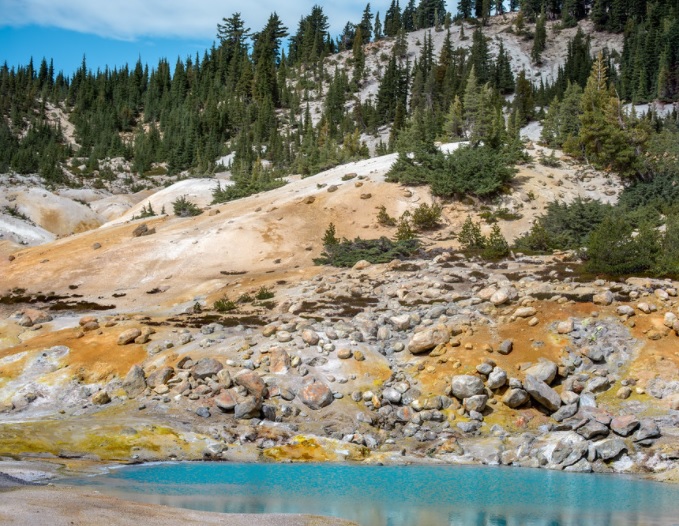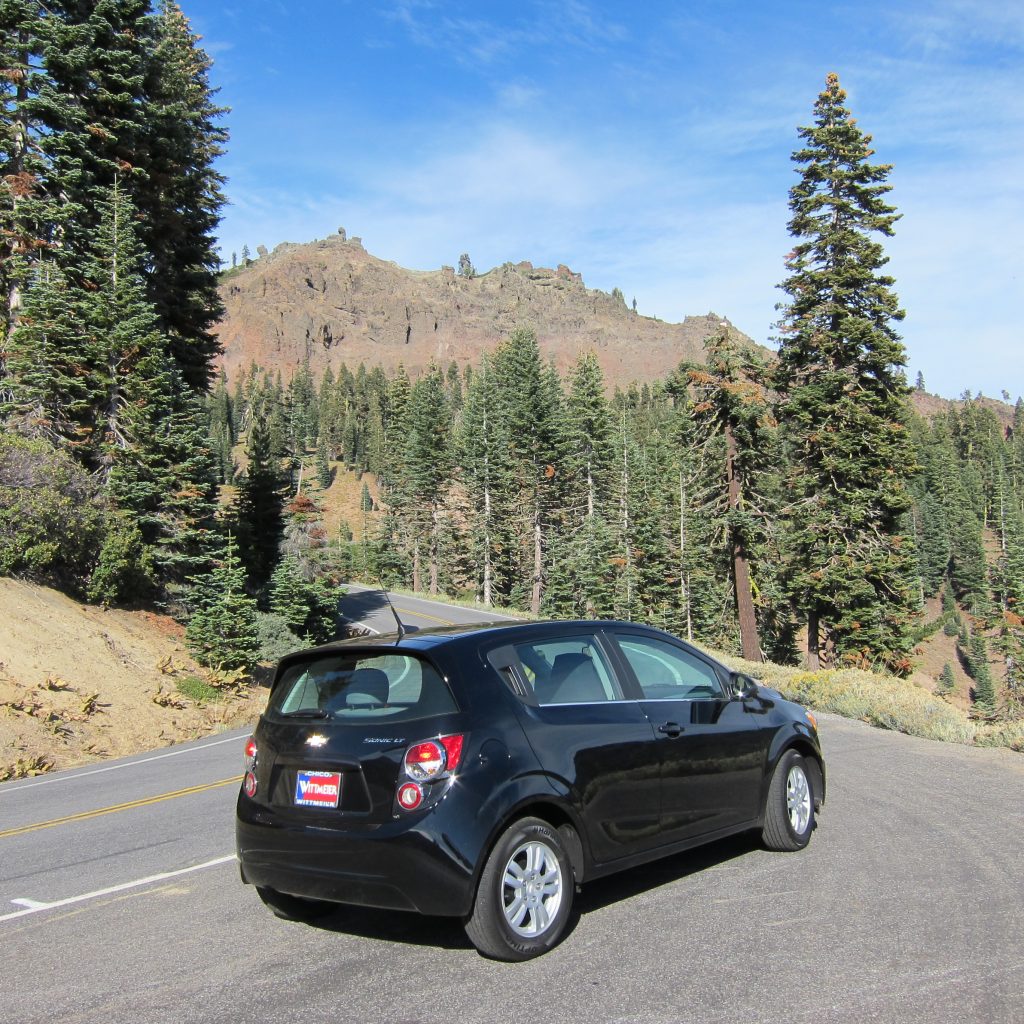 The road can get busy July – September. The pull outs get full in the busy season, so travel-trailer towers and RVer's might need to be strategic. There is a parking lot at the trail head to the peak.
If you have trouble getting a reservation at the campgrounds inside the park, or, if you have a larger travel trailer or RV, there is a KOA in Shingletown not too far from the North Entrance of the park. This is a great place to camp with kids.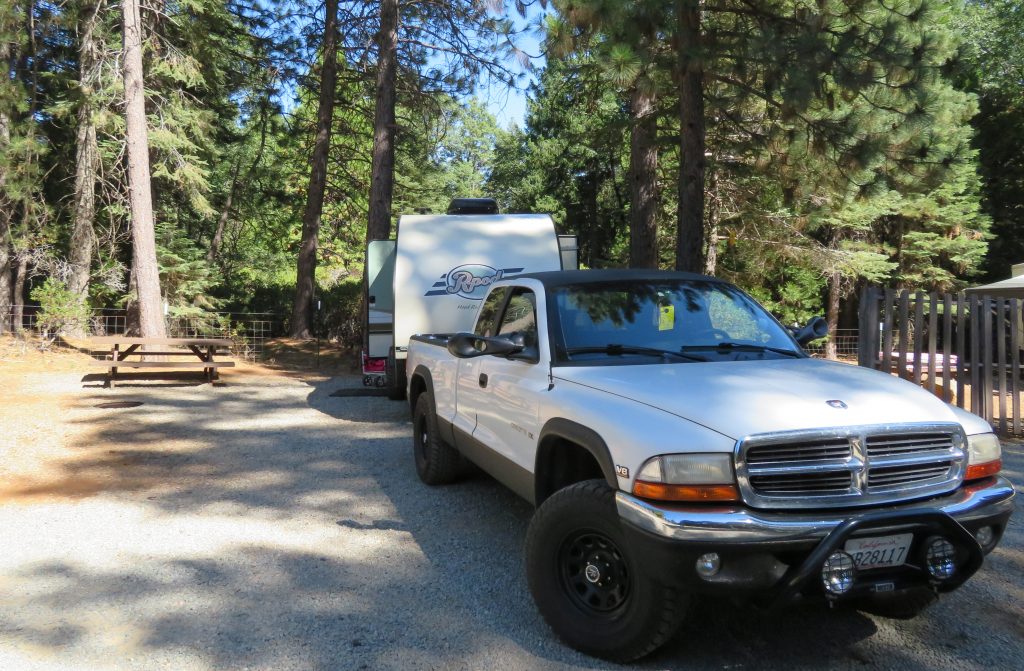 Near the South Entrance to the park, there are camping options around Lake Almanor and Chester.
MY FAVORITE MEMORY:
I have had many memorable times within the boundaries of Lassen National Park. One of them was the first time I tent-camped at an area not far from the Visitor Center. My camping buddy wanted to stay at camp and read after breakfast. I decided to hike and got to see a bear drinking from the creek. I sat down and watched the bear as it drank, walked around a bit, and then played in the water. This was the first time I saw a bear in the wild. I cherish that experience and look forward to seeing my first bear every spring.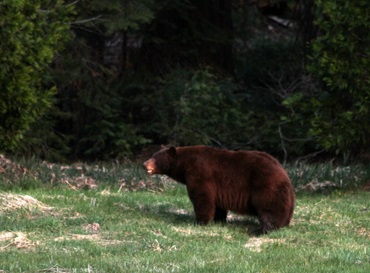 WHY I LOVE THIS LOCATION:
Lassen National Park has so much to offer! I know the big rave in California is Yosemite – and with good reason! However, Lassen is referred to as one of the best kept secrets in Northern California. This volcano looming on the horizon welcomes me home every evening. Its powerful presence never looks the same two days in a row as light and clouds paint the view anew every day. It captures the moment and simultaneously embodies history.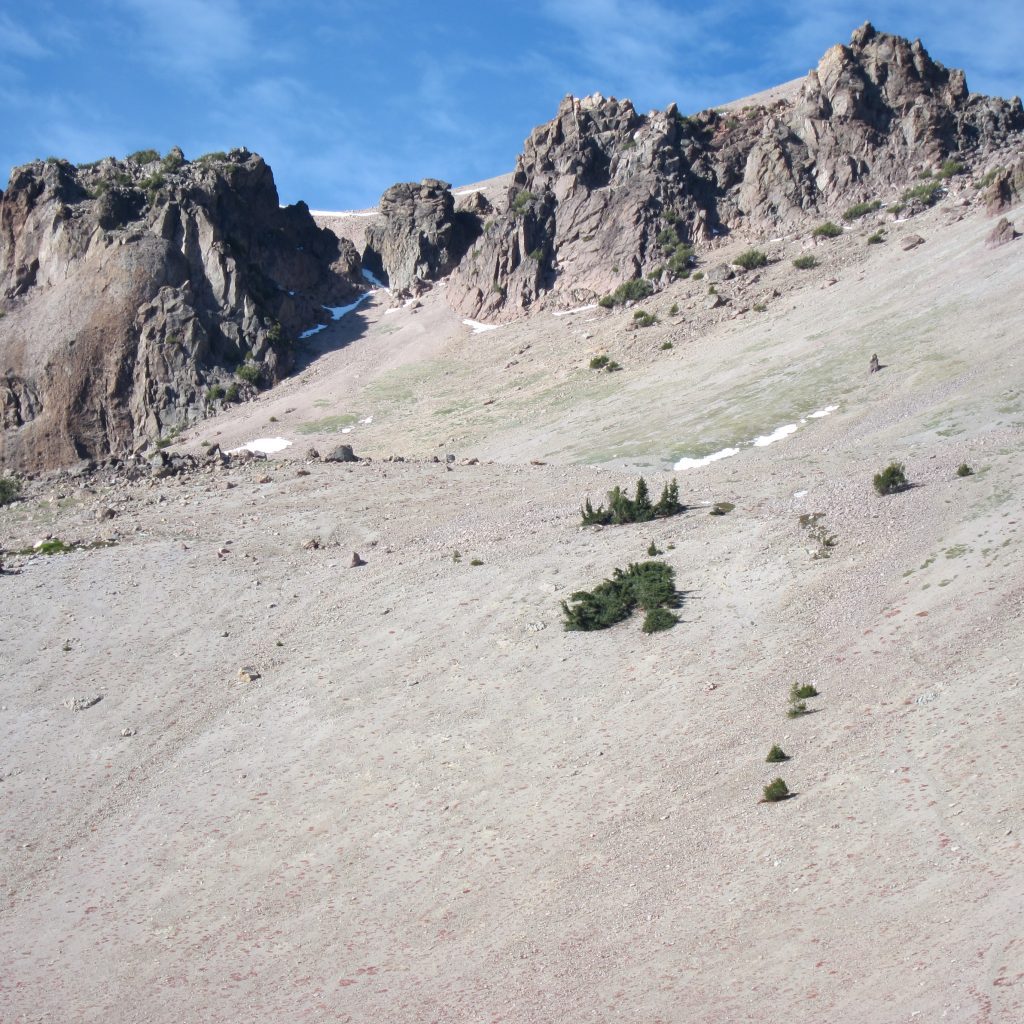 MY FAVORITE ACIVITIES:
Lassen National Park covers so much acreage and includes so many hiking trials, I could probably hike there every weekend for the rest of my life and not see it all. Trail difficulty ranges from easy to exceedingly difficult, so there is a trail for every level. Learn more about the hiking trails here: Lassen Hiking Trails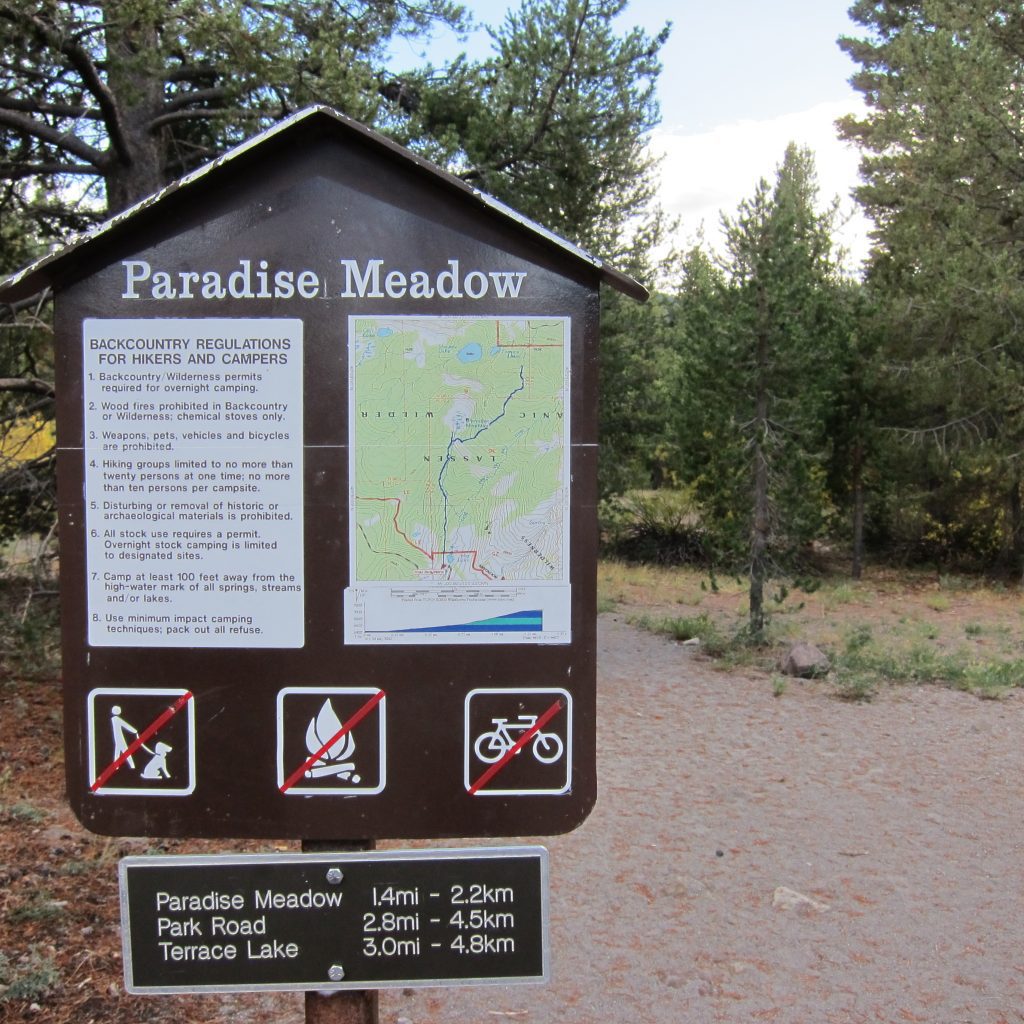 In the winter, I like to snowshoe from the Visitor's Center. There is usually lots of activity with people playing with their children, snow boarders hiking up and zooming down, cross-country skiers and other snowshoers. They do offer beginning snowshoe lessons at the Visitor's Center and you can rent snowshoes as part of the lesson.
I like to visit Lassen in all seasons because I love to photograph this volcano and all the surrounding scenery.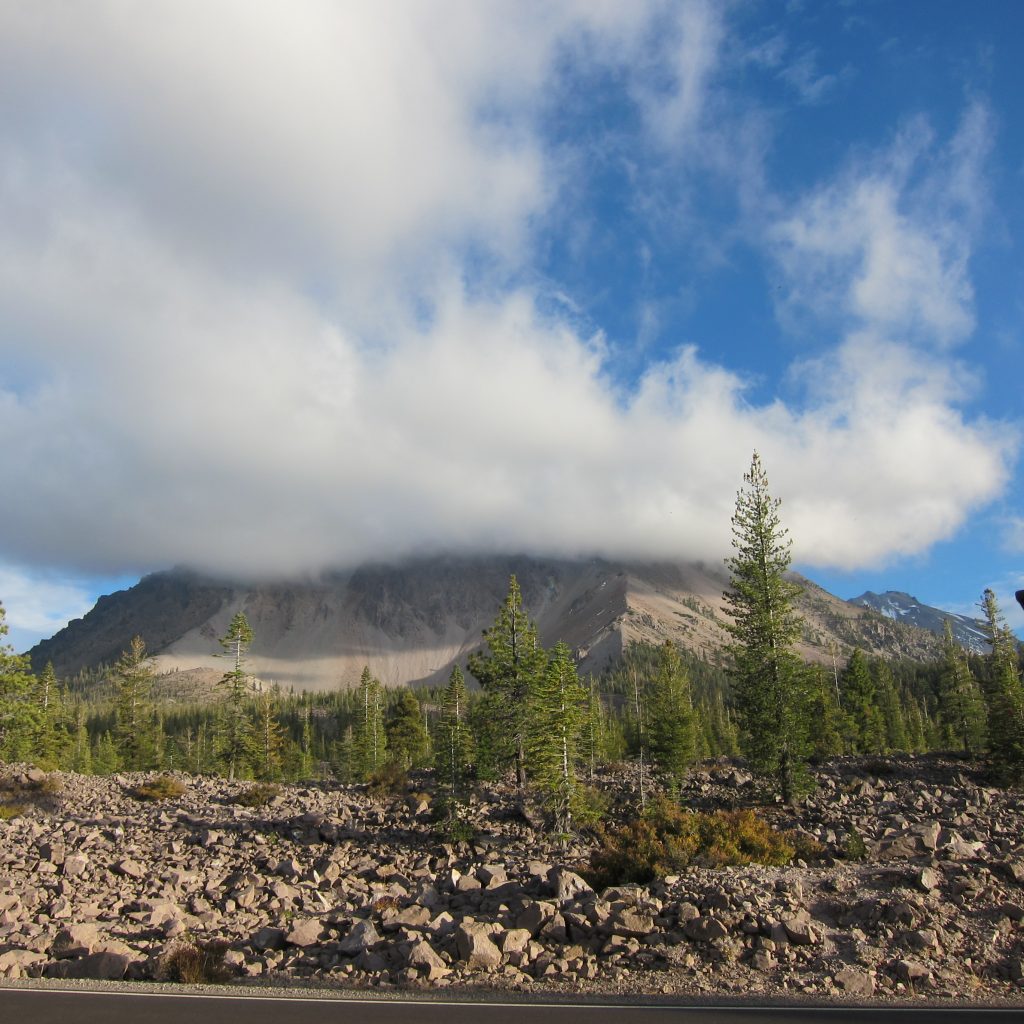 From full moon hikes to the peak, to wine tasting at the Visitor Center, to field classes: check the website for a full list of activities.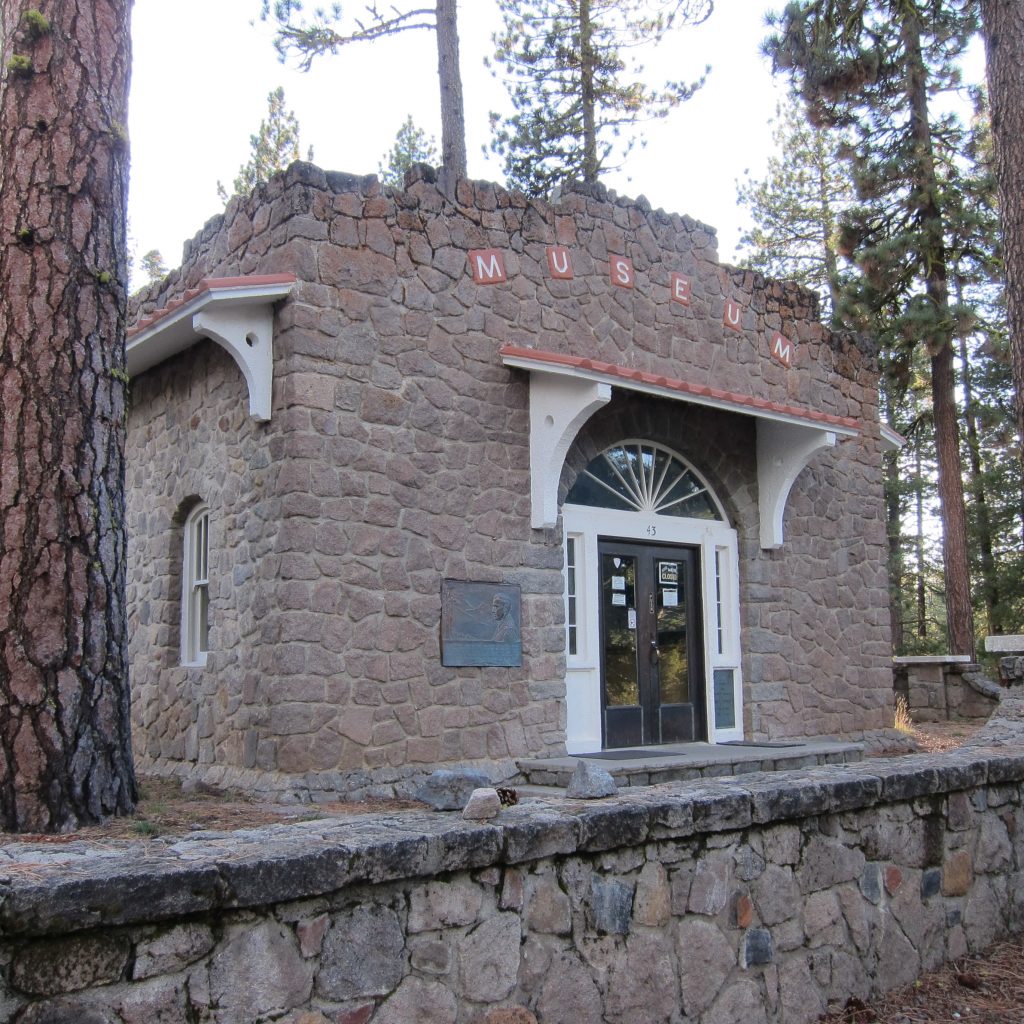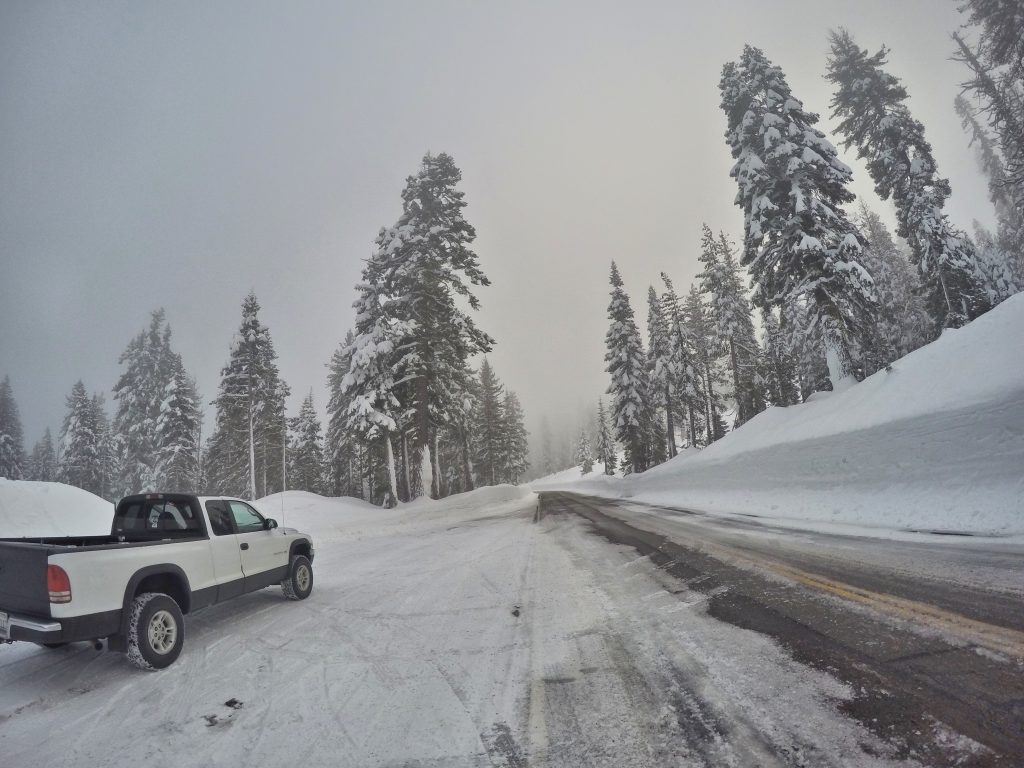 I started going to Lassen National Volcanic Park shortly after getting my driver's license and still look forward to every visit today. I still have a lot of exploring to do in this, one of our National Treasures. Like all National Parks, this land belongs to us, and I encourage you to enjoy all this park has to offer.
Article and photographs by: Catherine Goggia, Northern California Chapter Guide
To see the complete list of my articles, click here: https://girlcamper.com/northern-california/articles/
My awesome pocket camera with 25x zoom and good video: Canon Powershot
Follow the Girl Camper Northern California page: Girl Camper Northern California
Subscribe to Girl Camper Magazine here! Award Winning Design