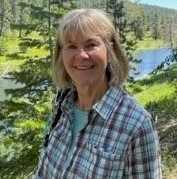 Girl Camper Guide - Washington
Stacy Taylor
I grew up in Washington State a part of a camping family. My Dad was an avid fly fisherman and a senior Boeing employee. That meant we had lots of vacation time to dedicate to fishing the NW. Every year we traveled the west through Washington, Oregon, Idaho then down through Montana and Wyoming to fish the Yellowstone River. My Grandmother and I slept in a tiny trailer and my parents slept outside. I have such great memories of that time. I can't wait to be sharing my love of the landscape with Washington's Girl Campers!
I went on to work at summer camps and adventure camps for teens. Even after I got a "real job", I continued to camp, hike and kayak when I could. I'm excited to be the guide for Washington State because all of those activities are better when shared!
I'm ready to go back to old favorites and to try completely new things. I'm ready to tap in to the shared wisdom and excitement of Washington State's Girl Campers. We can go wherever you want to go, try whatever you want to try. Quiet campgrounds with a small group, or exploring alternative camping at a vineyard. Trying new cooking and crafts, or river rafting with a guide. Wherever Washington's Girl Campers want to go, I'm with you. No experience necessary, just jump in. Let's go places and do things!