By Holly Johnson

DelMarVa Girl Camper Chapter Guide
When the temperatures dip and most people winterize, cover and store their campers or pack up the tents and store them in the garage or attic for the winter, I'm ready to enjoy my favorite camping season. Campgrounds that remain open in the winter are sparsely populated and quiet, the campfire is much more satisfying in the cold and being spontaneous and reserving a spot last minute is not a problem. Winter camping takes a little more preparation than warm weather camping, but is well worth the effort. Most of it revolves around keeping yourself and whatever you are camping in warm.
Keeping Your Camper or Tent Warm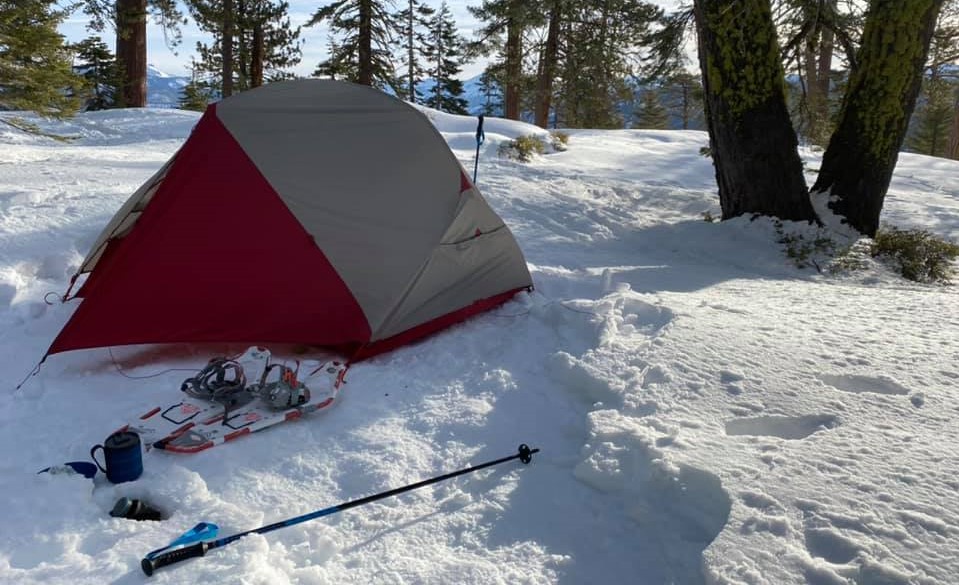 The most important consideration when camping in freezing weather is to make sure the campground you are staying in has electric and open bathroom facilities. Whether you are staying in a tent or camper, an electric heater and blanket will keep you comfy and warm all night long. A small ceramic heater is perfect for a 13- or 16-foot camper and an electric radiator works well for larger campers. Both work well in a tent. While you can use your propane heater in a camper, it uses a lot of propane if the temperature is below 40 degrees F. If you are paying for a camping spot, you may as well use the amenities. To help insulate your camper or tent, put down foam puzzle flooring. Foil bubble insulation makes a great insulator over doors and windows. It can easily be cut to size with scissors and rolled up for easy storage.
Bring The Right Clothing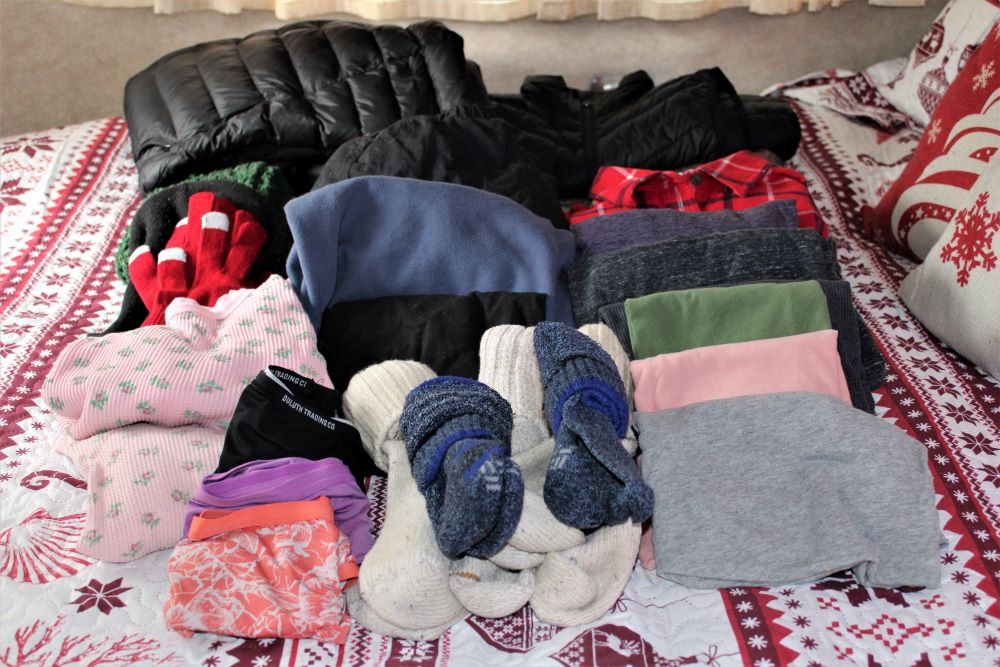 Being outside in winter can be just as beautiful as a warm spring day. Bringing appropriate clothing is key to enjoying the outdoors. Think layers. Bring at least four layers to wear on the top half of your body, including an undershirt or long underwear, a long sleeve cotton T-shirt, cozy flannel and a wool sweater. For your bottom half, a pair of leggings or thermal bottoms and snow pant overalls or quilted overalls work well. They are the key for me to staying toasty. A good pair of wool socks and winter boots go a long way for keeping my feet warm. Finally, a hat, gloves, scarf and a winter coat top it all off. Adjust the layers accordingly to stay warm or cool down.
Drinking Water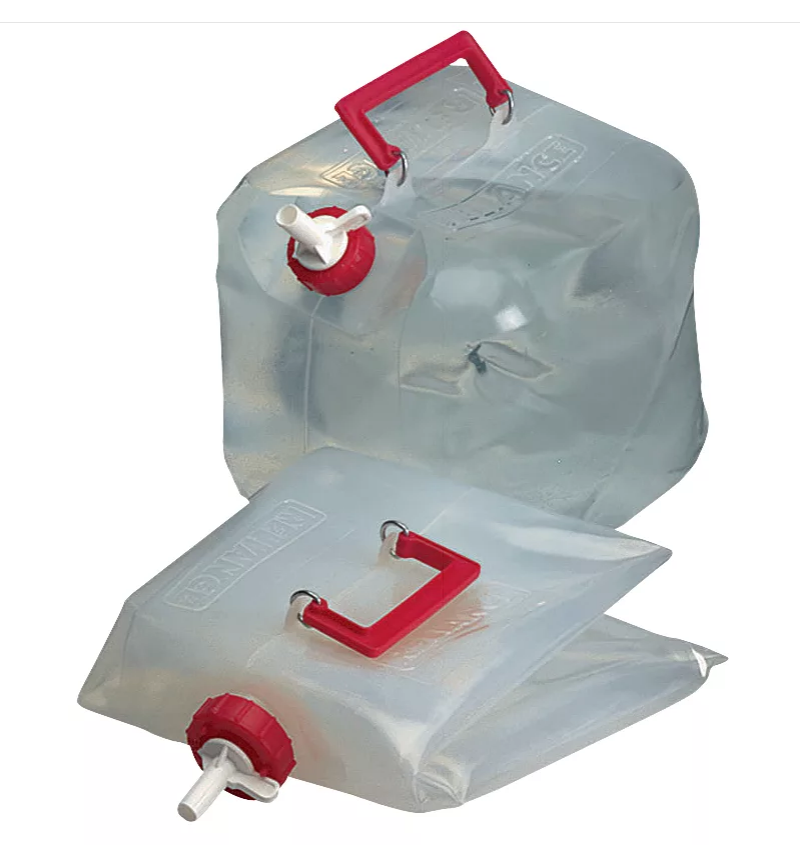 The final consideration for winter camping is water. While bathrooms and electricity will be available in many campgrounds, potable water may not be. Be sure to bring drinking water and water for dishes.
Camping in the winter can be enjoyable with the right preparations. Consider taking your winterized camper or packed away tent out of storage and give winter camping a try. The quiet peacefulness of the winter won't disappoint.
__________________________________________________________________________________
Connect with Holly and her Girl Camper Group on her page.
Join the Delmarva Girl Camper Facebook Group, a private, supportive and fun community!
Instagram Delmarva Girl Camper @girlcamperdelmarva