Dehydrated meals can be an ideal solution for camping when you want to travel light or just aren't that into cooking. What could be easier than just adding boiling water to a bag and eating? While that's fine and good, we like to dress things up a bit around Girl Camper and we love Chef Jennifer Scism's ideas for taking her already delicious Good To-Go dehydrated meals to the next level.
Scism, the founder of Good To-Go, left the bright lights of New York City, where she owned and cooked at some of the city's top restaurants for years, to move to Maine in 2010. After launching a catering company, she decided it wasn't for her, and created Good To-Go. While her meals, which range from kale and white bean stew to chicken gumbo (and many more) can be eaten as they are, the chef offers tips on personalizing them to your tastes by adding fresh ingredients. Here's one of her upgraded recipes. For more information on Good To-Go, visit goodto-go.com.
UPGRADED HERBED MUSHROOM RISOTTO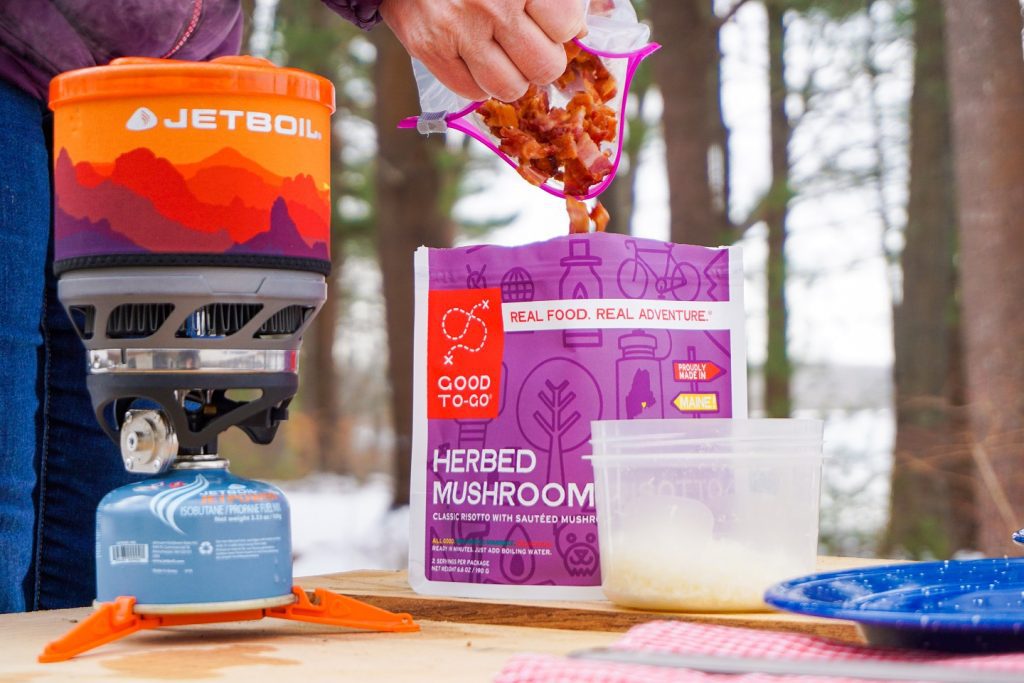 Ingredients
1 Herbed Mushroom Risotto double-serving pouch
1 bunch asparagus, cut into ¾-inch pieces
1 pound cooked crispy bacon, cut into strips
2 teaspoons parmesan cheese, grated
4 to 5 basil leaves, thinly sliced
Directions
Read the instruction on the pouch. Add a little over one cup of boiling water to the pouch, then add the asparagus to the pouch and reseal it. Wait 20 minutes, then add the bacon and stir. Transfer to a serving dish and sprinkle it with the parmesan and basil. Enjoy!
How Does Dehydration Work?
Dehydrated food has the active water removed. By doing this it inhibits bacteria growth and makes the food shelf stable. The dehydration process is a combination of heat, blown air and humidity control. The result is a product reduced in size, weight and water activity. Good To-Go brings its meals to 165 °F for several seconds to ensure shelf stability, but not long enough to reduce the nutritional value of the food.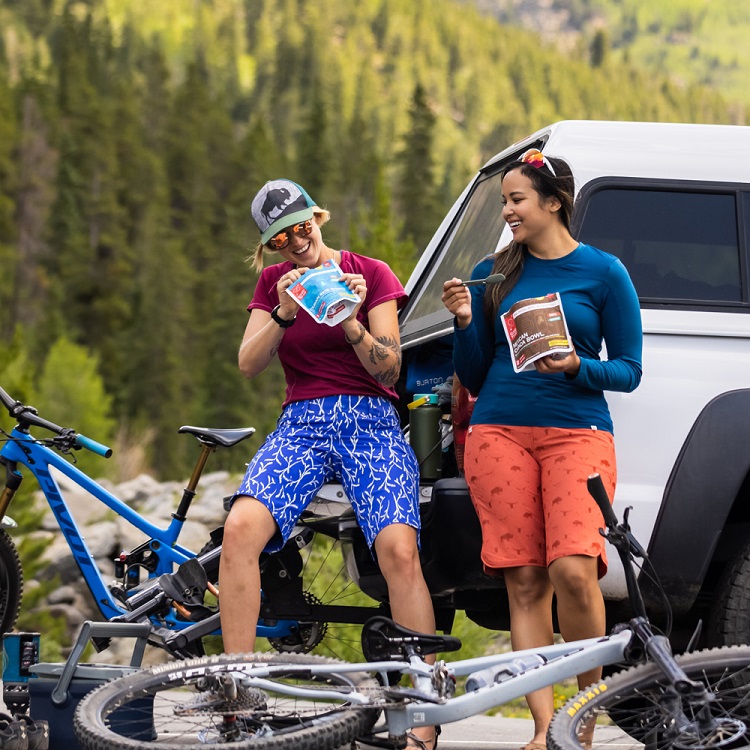 ______________________________________________________________________________________________
Written by Kim Foley MacKinnon and published first in Girl Camper Magazine, Winter 2022
Please join my Girl Camper Massachusetts Facebook Group, introduce yourself and join the conversation!
To subscribe to the Girl Camper Magazine, click here (Disclosure: I'm the executive editor!)
Want to meet fellow Girl Campers? Sign up here for events. Open to all!