I'm often asked what keeps drawing me back to The Smokies. It's a fair question. Outrageously sweet and fun memories top the list, but close behind is allowing more time for things that are subtle and simple.
A recent twist on simple involves The Gatlinburg Trail. Most visitors unknowingly see it while entering the park from Gatlinburg, Tennessee. As one of only two trails allowing pets and bicycles, it's as popular with locals as it is with tourists. (The other one is Oconaluftee Trail on the North Carolina side.)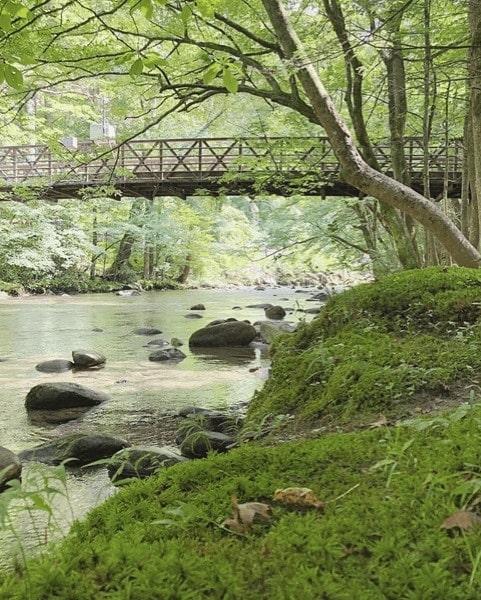 This pretty path sat waiting on my list for quite some time. Mountain top hikes and iconic waterfalls vied for precious vacation days. As Planner-In-Chief to various family travel tribes, (and occasionally, just me) my suggestions were usually followed, and the car headed off in those directions.
Things have changed. I now count this mostly level, two-mile pathway as a favorite. Why? For starters, access is easy. Park at Sugarland's Visitor Center, walk behind the building and watch for a small sign. If your schedule allows, follow this tip. Jump on the trail around 8:00 and you'll be sipping coffee in a Gatlinburg pancake house by 8:45. Let the return trip burn off a few of those breakfast calories.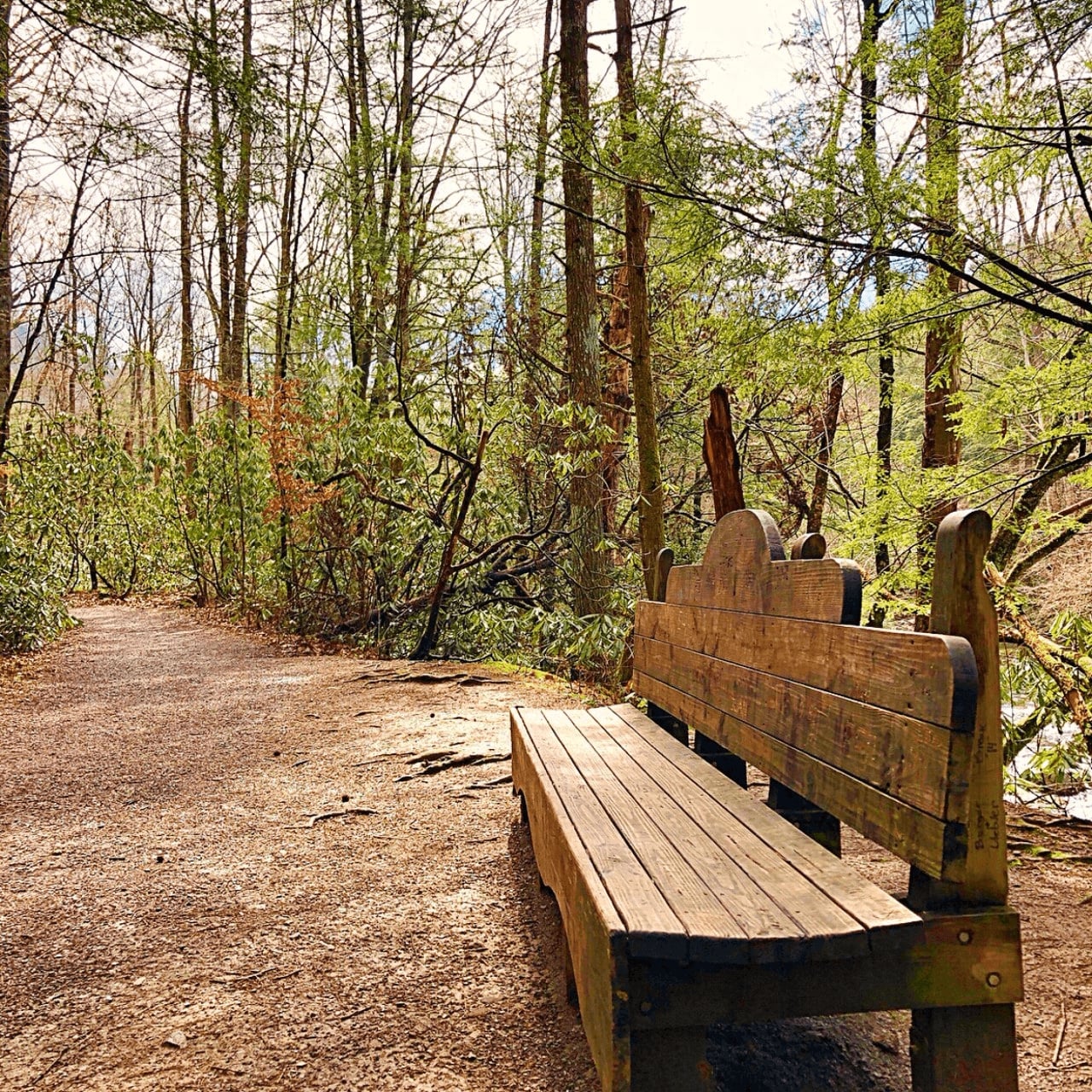 What if a four-mile round trip hike doesn't fit the bill? Park at a public lot in Gatlinburg and walk south. The trailhead sits across from the NOC Outdoor Store and a medium size pay lot is available. Pick your mileage, turn around when you want, and enjoy the rest of the day.
My last tip? Try and make it far enough along the way where a sit-here-as-long-as-you-want bench provides a peaceful scene. The river keeps you company and The Gatlinburg Trail becomes a pleasant memory to take home from your national park visit.