Happy 2020, Girl Campers. May this New Year bring peace to you and yours!

The cold and snow January brings to my lower Midwest is a nice time for pondering ideas in The Great Outdoors. Isn't it a nice feeling that our "great" can be anything we choose? And—that's the beauty of this month's feature.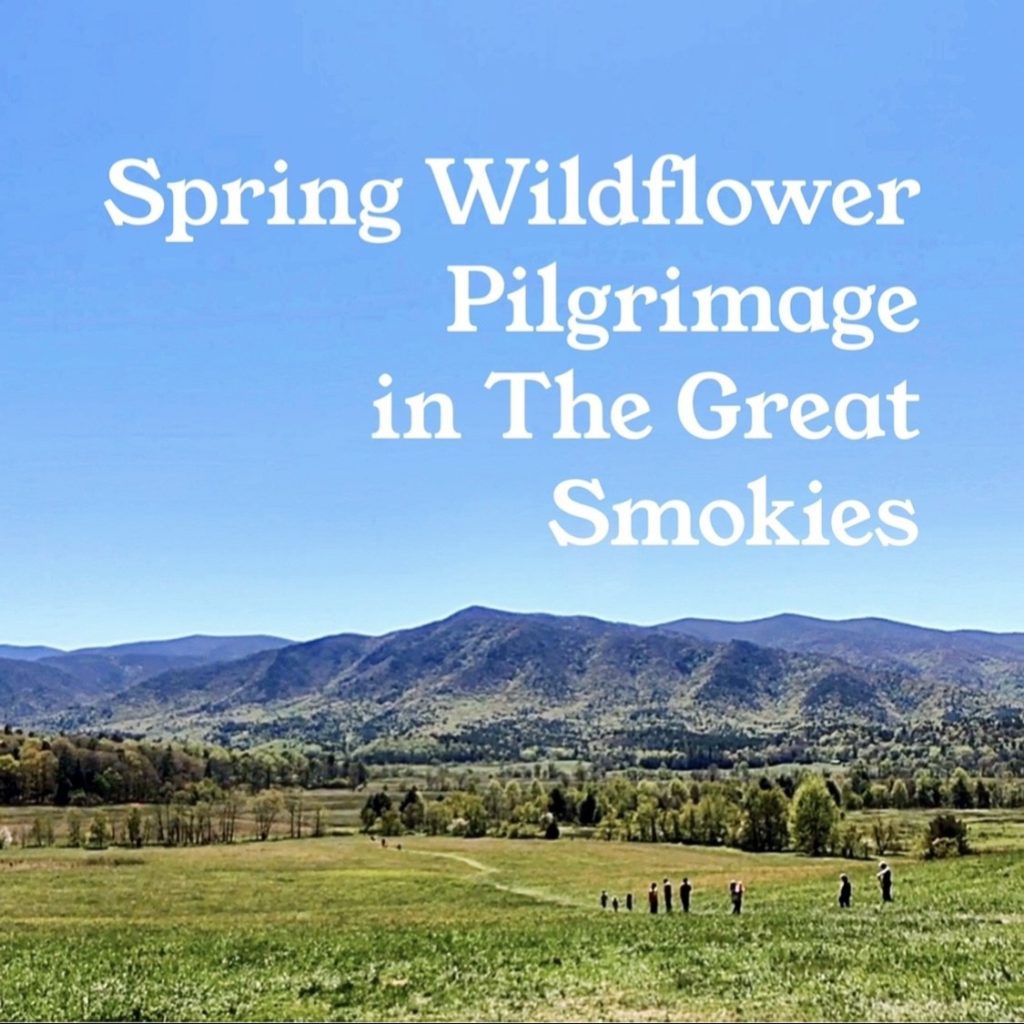 Since 1951, a late April event called Spring Wildflower Pilgrimage has taken place inside Great Smoky Mountains National Park in East Tennessee. For those who love celebrating Spring with short strolls or longer hikes, here's a fun, healthy, and educational option.
It's extremely popular; over 950 "pilgrims" participated last year. Mark your calendar for April 21-25. The sign up window could open as early as March 1st.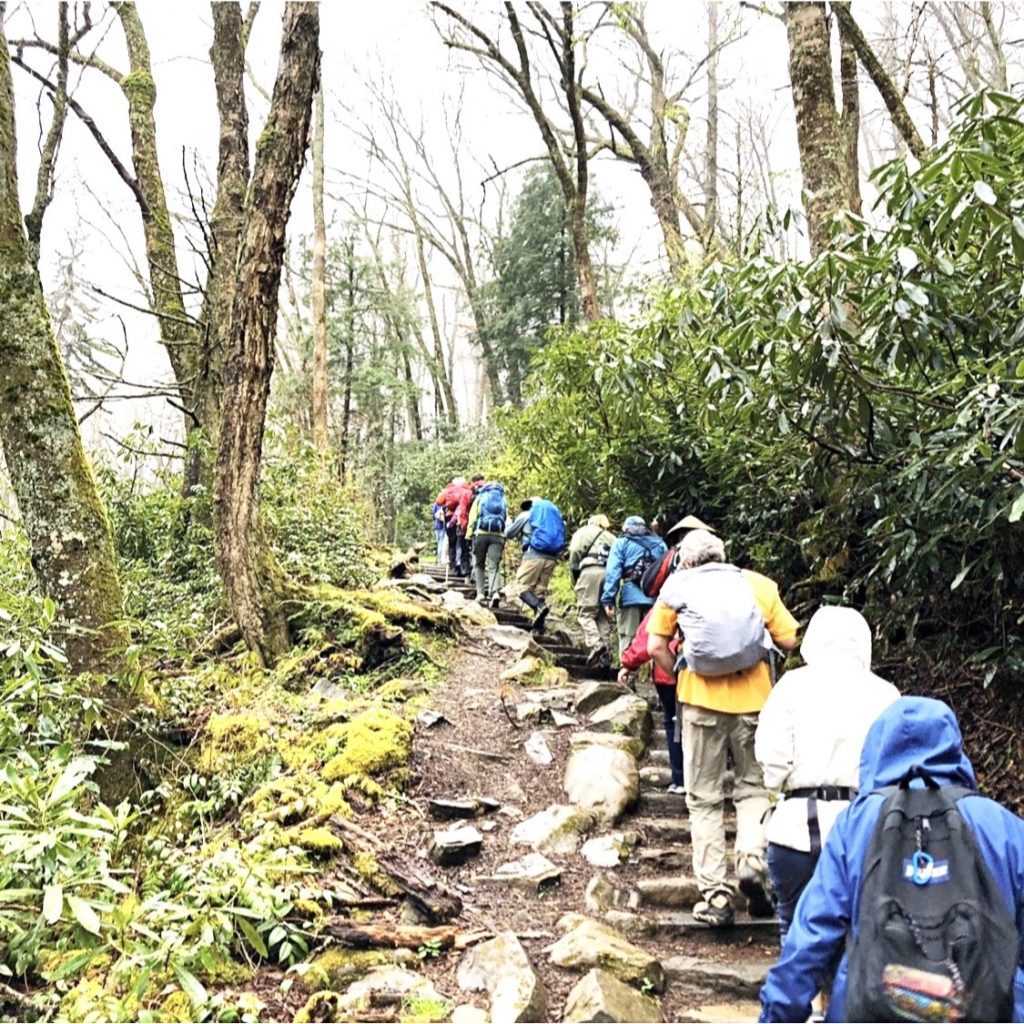 The folding guide shown below is just one of many available at the visitor centers in the park and online.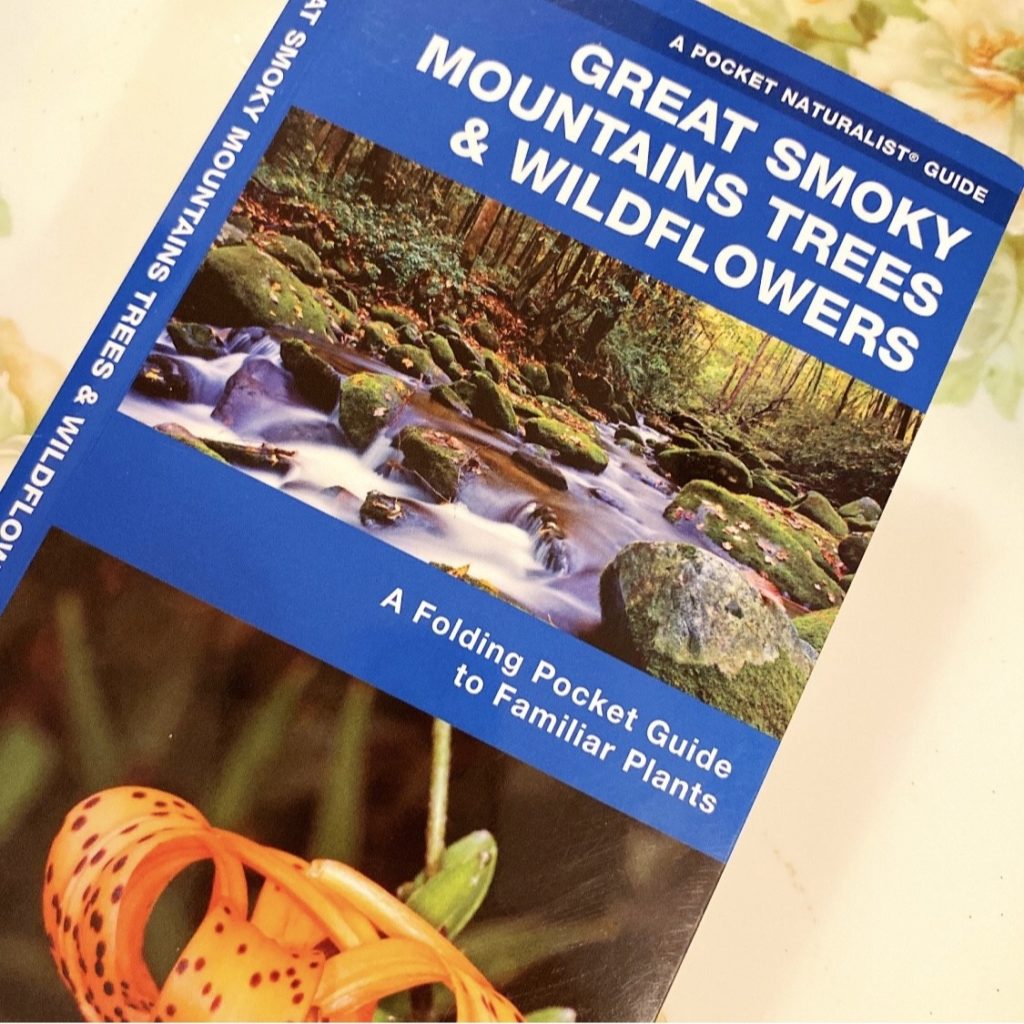 Numerous hikes and programs focus on finding and identifying the region's wildflowers, but the offerings don't stop there.

Want to hike while learning about bears and wild hogs? (I've done that one twice.) How about birds, butterflies, bats and owls? (Those are great choices, too.) Mosses and ferns? Photo walks? Or—sign up for my all time favorite trail, Alum Cave, which is shown below. Trust me, it's well worth the five miles.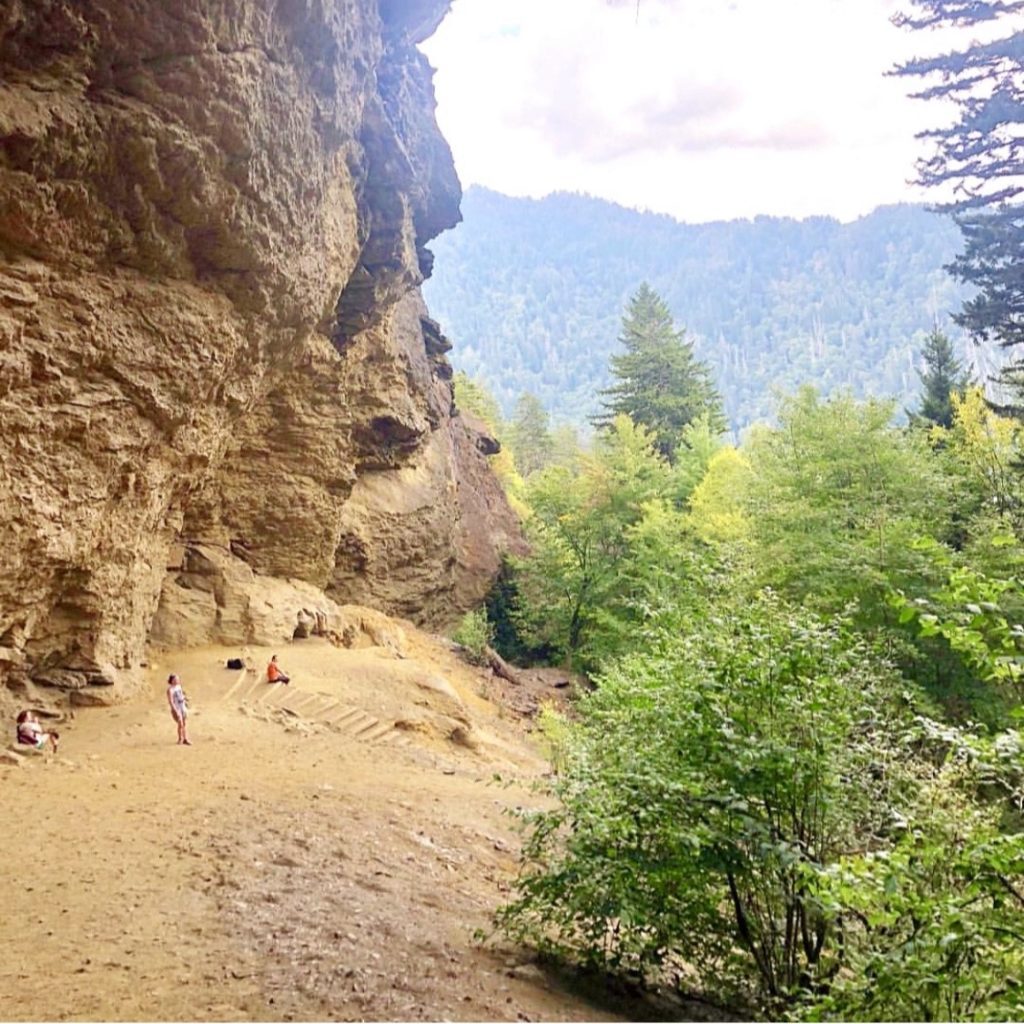 A new program, Yoga At The Walker Sisters Cabin was introduced last year. I can almost picture the five spinster sisters sitting on the porch in their long skirts, snapping beans, and watching the action. It's a peaceful place.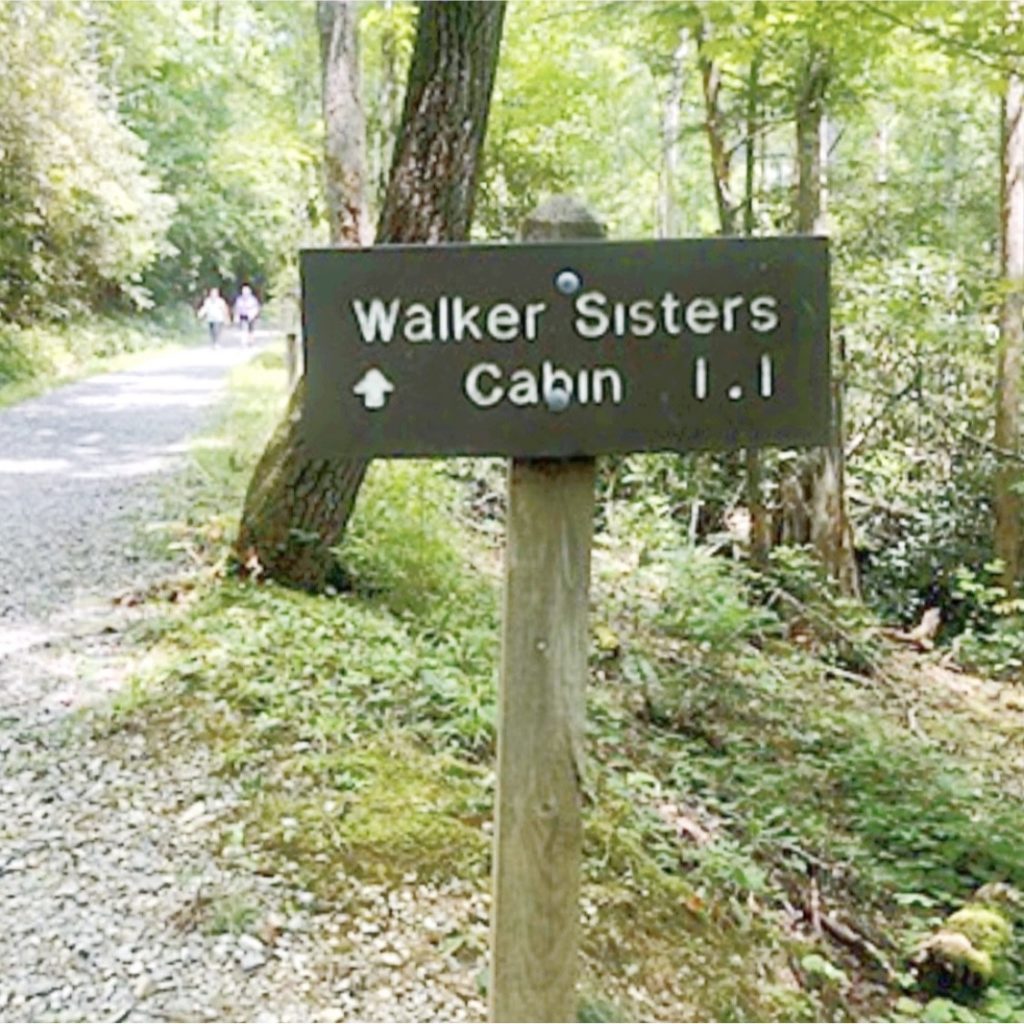 Be sure to sign up for a separate hike to their cabin or go on your own if you don't do yoga. Granny Franny or Robin are usually the leaders; both are longtime park volunteers and extremely knowledgeable. As a young girl, Robin actually stayed at the cabin and helped the sisters with house and garden chores.
(Sadly, my pics of Robin discussing her days with the sisters along with other cabin photos have disappeared.)

The 2020 listing isn't up yet, but take a look at last year's guide over on wildflowerpilgrimage.org. The total shows 199 (not a typo) but some are repeated at different times to allow more flexibility in your schedule.

Hikes and programs are arranged for morning, afternoon, and a few evenings. Even so, you'll have a tough time deciding which ones to choose.

A Few Favorites
Alum Cave
Lynn Camp Prong
Walker Sisters Cabin
Chestnut Tops
Chimney Top
Bear and Hog Hike
Birding in Cades Cove
Owl Prowl (at night)
If You Go!
*Check the website and Facebook often for the program selection guide and register for alerts. There is not yet a place to enter your email for alerts as of this writing.

*Know what you want when the sign up window opens; popular ones disappear within hours.

*Hikes are seldom cancelled; take rain gear. (It's still fun.)

*Flowers don't always bloom on schedule. (Repeat, it's still fun.)

*Take water and snacks.

*Note the rating for each hike. Breaks are taken along the way.

*All hike leaders are well versed. Many hold advanced degrees and have been leaders for decades.

*You could load up all four days with a morning, afternoon, and evening program/hike, but I don't recommend it. Guess how I know. 🙂

*One day adult price is $75, while four days is $100. The youth price is $30.
Lodging
Since most morning hikes start early (8am) I strongly suggest staying in Gatlinburg if most of your choices happen in this area of the park.

Campground opening dates vary widely. Be sure to check the distance to the park. Most are east of Gatlinburg on Hwy 321. Twin Creeks/Gatlinburg is nice and close, but they may ask for the age of your rig. Elkmont (dry camping inside the park) is seven miles west of Sugarlands Visitor Center.

If most of your choices are in Cades Cove, Townsend is the closest town to that area with campgrounds and lodging. Cades Cove and its campground are closed January and February for road repair this year, but that shouldn't be a factor by April.
Always check the park's website for current updates.

Wow—that was a lot of info, but Happy Planning! Please feel free to ask me any questions you have in the comment section below!