The Camper College events are designed to help women know what is involved in owning, operating and towing a travel trailer. At the event the dealership staff show women how the trailer is hitched to the car and what safety features exist that keep it from coming off.
In addition the dealers show them what to do when they get to a campground; how to take the trailer off the hitch, stabilize it, get water and electric to it and how to reverse the process when they are leaving. This confidence building evening of demystifying trailer ownership has led many women to an RV purchase and the fulfillment of their desire to join the Girl Campers.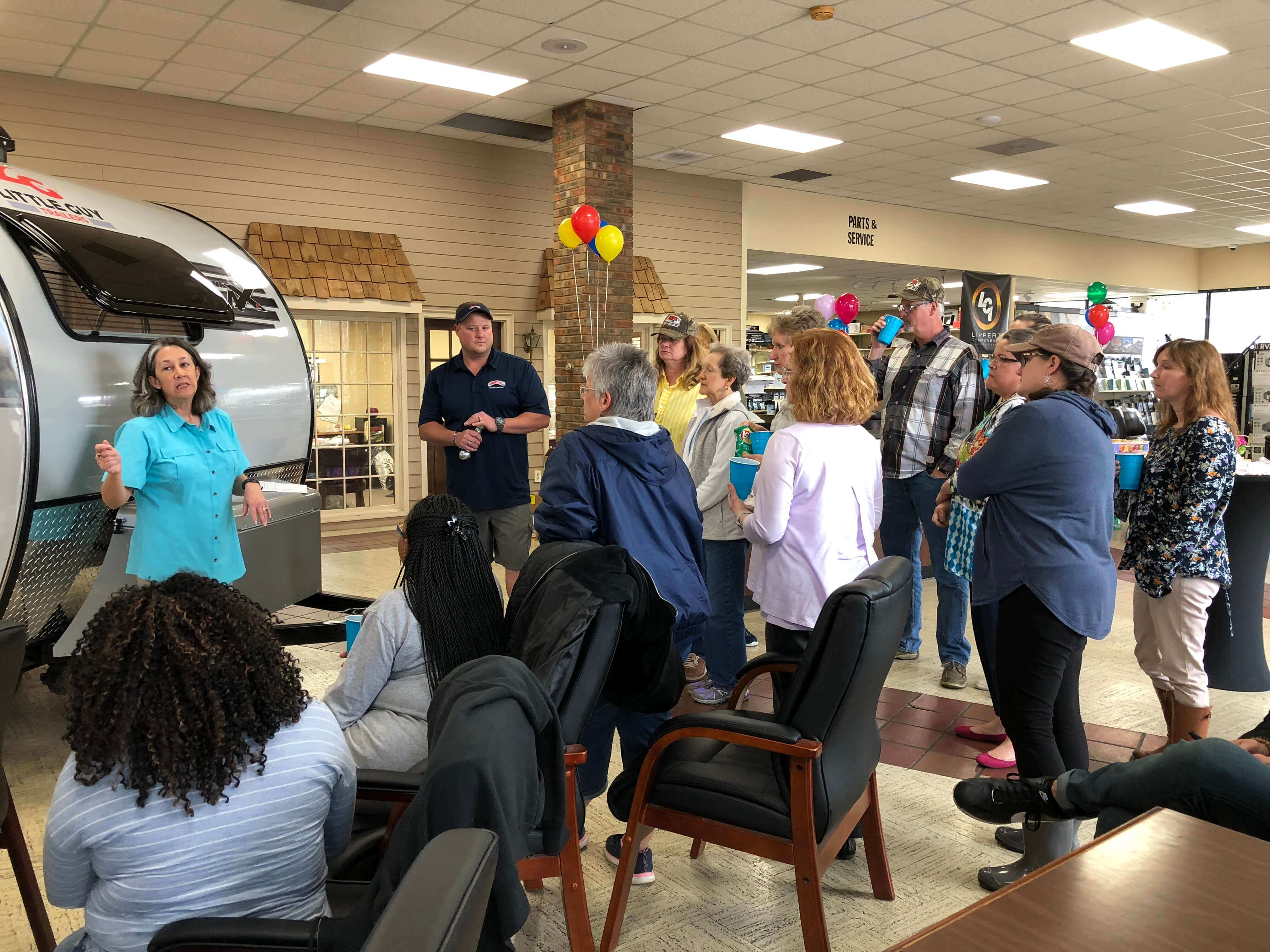 Upcoming Camper College


Events
Camp In Camper College in Athens, TX!
Designed for everyone from the experienced RVer to the newbie, this extended Camper College will cover everything you need to know to RV like a pro!  Afternoons are free to explore on your own, or get some hands-on help with your RV.  The Texan RV park has RV & tent spaces as well as cabins for rent.  This will sell out so get your tickets early!
Want  to schedule
a camper college?