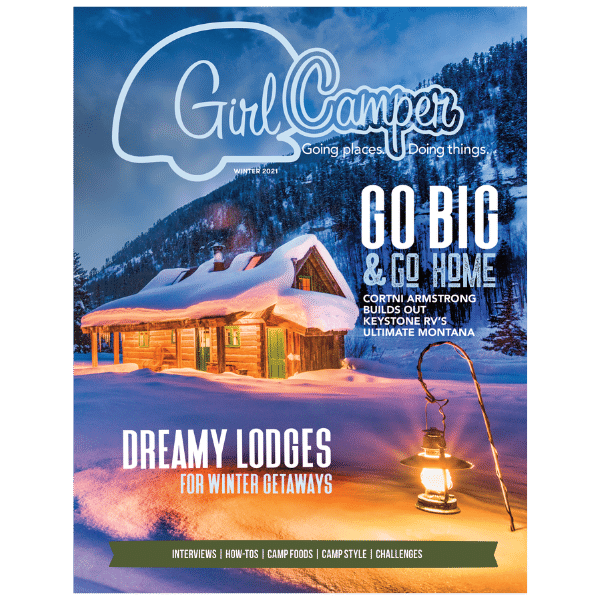 Girl Camper Magazine
We're thrilled to share all we love about camping in a magazine that we hope will inspire, inform and entertain you – a true keepsake you'll want to read again and again!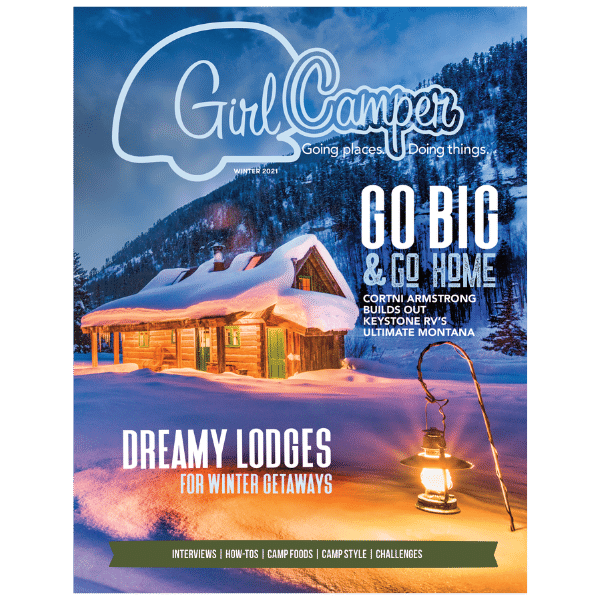 DIY projects for the creative heart

RV makeovers that will inspire your creativity
Interviews with women that have made their travel dreams come true
Ideas on making your home away from home comfortable & beautiful!
Anyone who loves the outdoors will love
Girl Camper Magazine!
Start your subscription with the Spring 2021 issue. If you'd like a print copy of the Summer, Fall or Winter issues, head to our SHOP on the home page!



(All digital issues are available to subscribers regardless of when you order.)



A great gift for any Girl Camper in your life!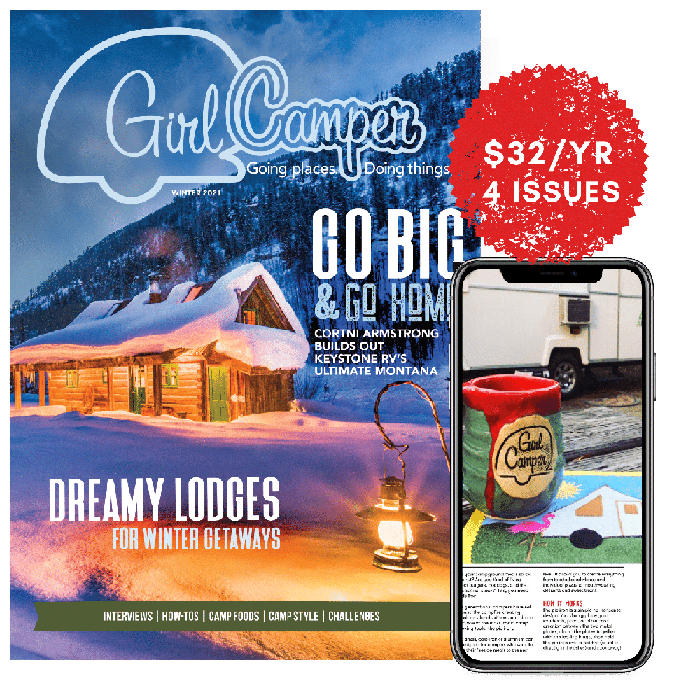 The deadline to start your subscription with the Winter print edition was January 10th, 2021 at midnight EST so your first print issue will be the Spring 2021 edition. We will bill you annually for your Girl Camper subscription so you're sure to never miss an issue. This will also lock-in the low, inaugural rate for another year and help Girl Camper continue to inspire, inform and entertain Girl Campers everywhere! You'll receive 4 gorgeous issues of Girl Camper Magazine in the  year ahead. Once you've subscribed, we are unable to accept cancellations or offer refunds of a current subscription. However, if you'd like to cancel your auto-renewal at anytime, just login to your account under settings and select "disable auto-renew". If you'd prefer to send a check rather than purchase online, please include your payment of $32 plus your email and mailing address to: Girl Camper Media, 3070 US Highway 206, Columbus, NJ 08022.