By Christy Taylor
Doodads is such a fun game. A few years ago, a good friend introduced me to the Doodad game. Since learning the game, I have introduced Doodads at almost all the camping events that I have hosted or attended. It has been a hit at every campout! The game has spread across the state of Texas like wildfire! Women everywhere are playing it and sharing it with their friends.
What is "Doodads"?
Doodads is a game, and it is a hoot! All you need to play is a set of Doodads and a set of LCR dice. They are a trademarked dice game (with different set of rules, the rules are modified for this game). Everyone participating needs to bring 3 "doodads" per game played. Most of the time, we play three games in one sitting. That would be a total of nine doodads for a game night. Doodads consist of items to regift, candy bars, items from your junk drawer or camper, things from the dollar store, promo items, etc. Over the course of a weekend campout, we will almost always play several nights.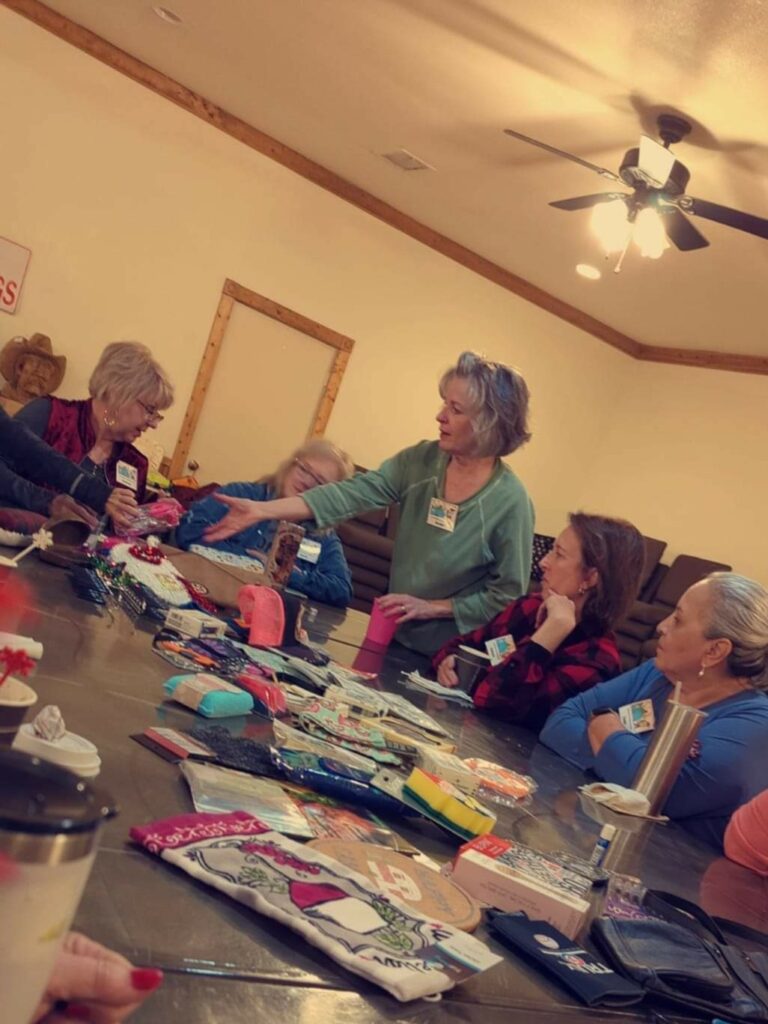 Details/rules for the game:
The game starts slowly. Everyone's 3 items go in the middle of the table. First person rolls the dice.
L- steal from your left.
R- steal from your right.
C- take from the middle.
Dot- steal from anyone around the table.
The game starts slowly. The reason why it is slow is that you can only steal from the right or left after people have rolled a C and have things from the center.
Example: If you roll a L, L, C, you steal 2 items from the left and take one thing from the center.
The game is over when all the doodads from the center of the table are gone. Participants "win" what they have in their hands.
The number one rule is that no one can place items they previously won back in the center to play another game for the weekend. (Or you will continually see the same doodads in the center, and it won't be as much fun.)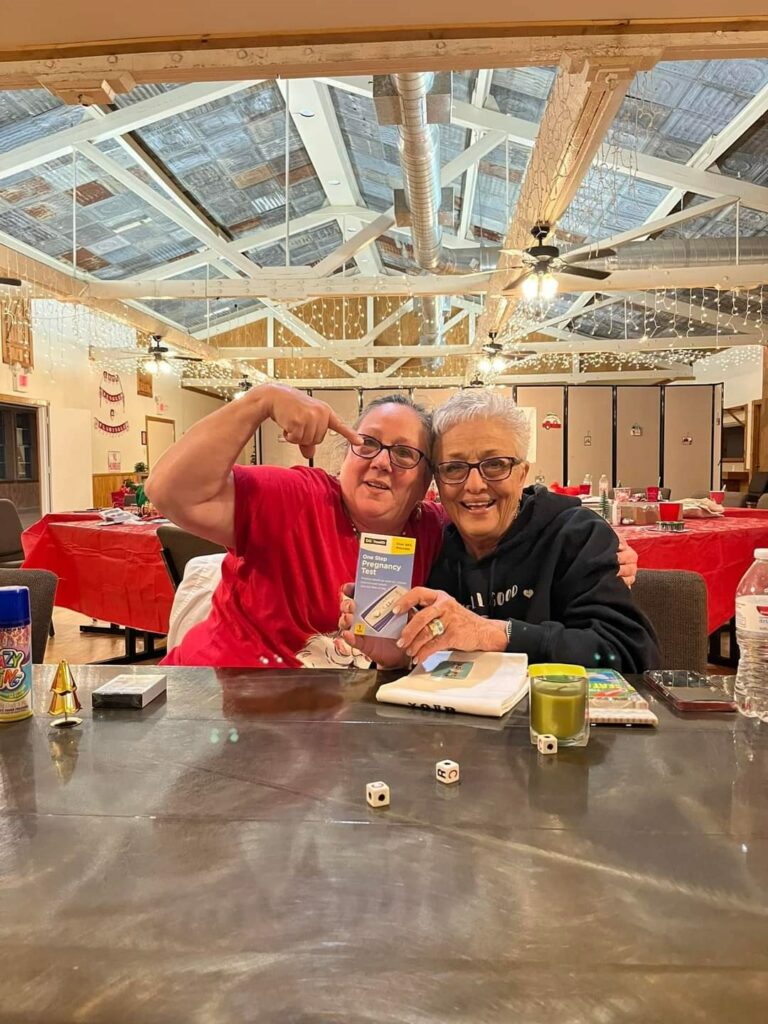 Suggest this at your next campout, group or family gathering!
Let me know if you have any variations on this game that has been a success.
Connect with me!
Christy Taylor
Guide, North Texas
817-304-2754
Girl Camper Magazine: Subscribe to Girl Camper Magazine here! Girl Camper Magazine
Events: Check out upcoming Girl Camper Events – you can attend events in any chapter! https://girlcamper.com/events/
Main GC Facebook Group – Join over 350,000 like-minded women in our public Facebook group! Girl Camper FB Group
Facebook Page – This is my public North Texas page, where I'll share Girl Camper news, events and more. Girl Camper – North Texas
Private FB Group – Where you can interact with others who are interested in camping in North Texas! Girl Camper North Texas Group.