Girl Campers love any item that do double duty at home and at the campground. That's why we are so excited to find FLI Products! When you shop at FLIProducts.com, be sure to use the discount code "GirlCamper" (no quotes necessary) at checkout to receive free shipping and 10% off your entire purchase as a Girl Camper!
FLI makes beautiful and practical things you can use at home, then stash in your ride and head to the campground. Their fans and lights are rechargeable too so you can use them anywhere at anytime while keeping those batteries out of landfills. Here are a few of our favorite items but be sure to explore the entire FLI Products site for even more must-have items!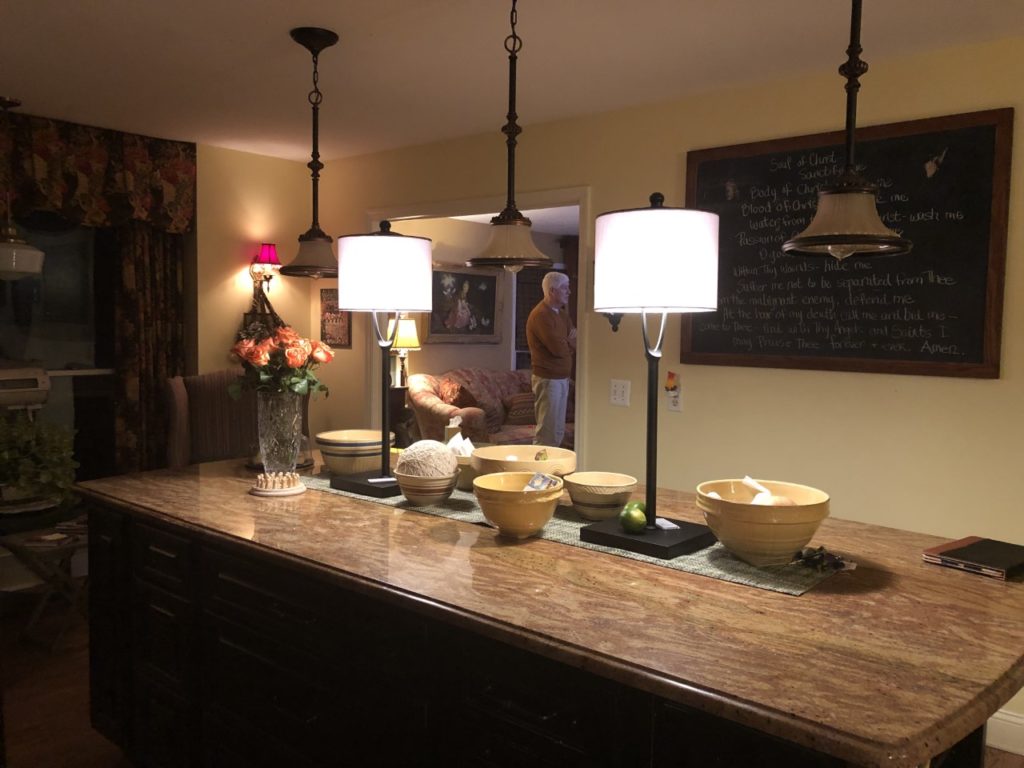 The Indoor/Outdoor Rechargeable Lamp is a beautiful merge of form and function – lighting your kitchen island or living room off-season and then moving to the picnic table when camping. Because you can adjust the height, it illuminates the table from above so you can actually see your food and the person sitting across from you! It has several different settings, from dim to bright and will last up to 72 hours without needing recharging.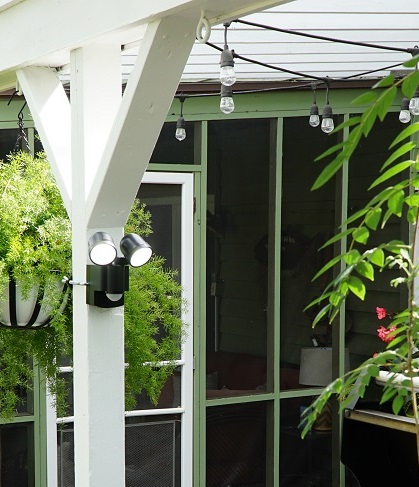 The FLI Cordless 700 Lumen or 238 Lumen Battery Operated Motion Detector Lights are a little piece of mind at the campground (or at home). There are two bright lights that can be adjusted to activate from different directions so you're not blinding the campsite next door as you head home from the potluck! This light comes with both an adhesive and a clamp mount to easily attach to the camper shell or almost anywhere else at the campsite.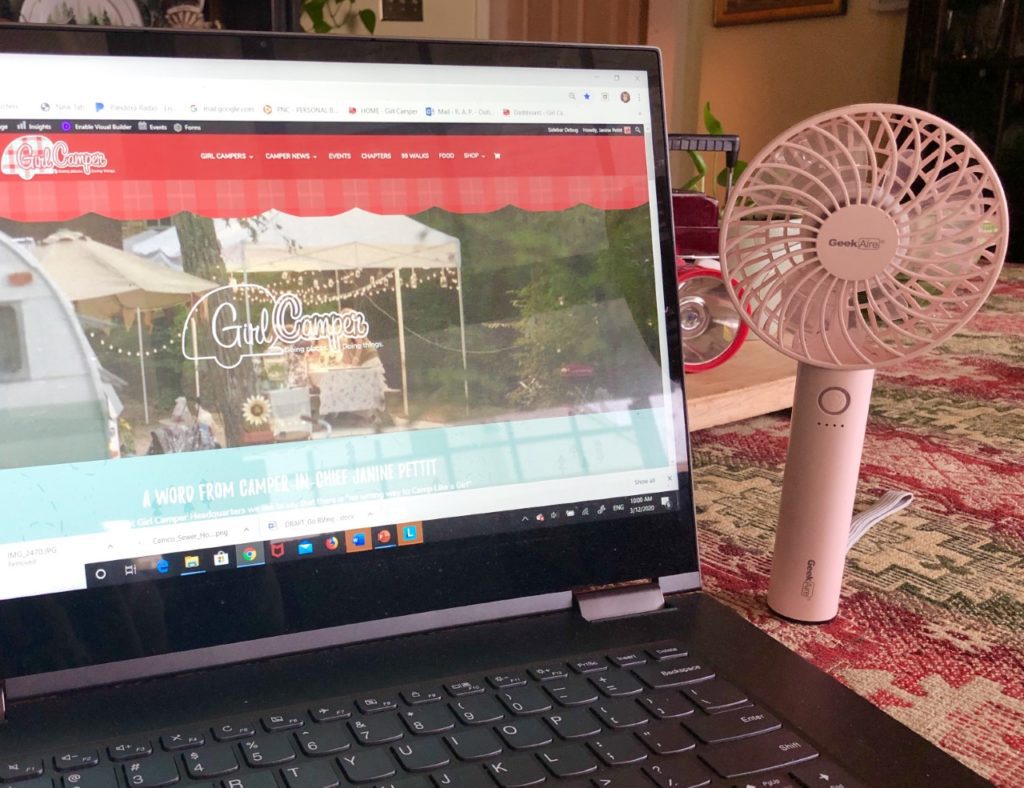 You won't want to leave home without the Mini Rechargeable Fan! Not only does it stay charged for hours, but works double-duty as a backup charging dock too for those times when you don't have a power outlet handy.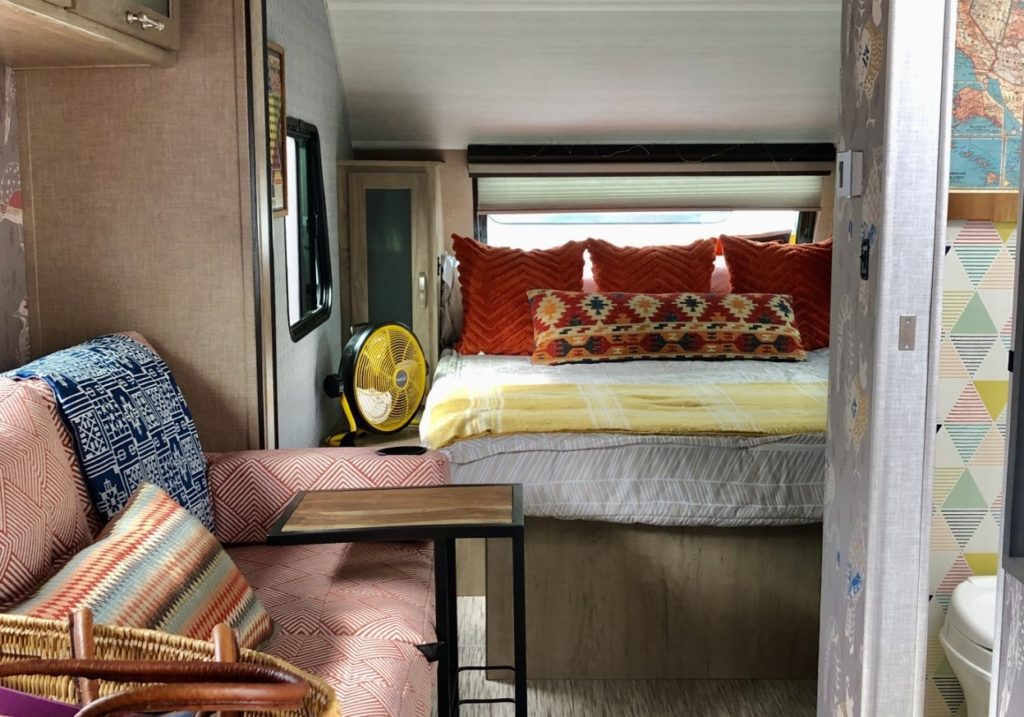 The Geek Aire Indoor / Outdoor High Velocity Fan packs so much power into their 10", 12" and 16" options. When fully charged, it lasts up to 12 hours with a stable base and tilt options. Lightweight and easy to care, you can use it at home, the pool, a picnic and of course – the campground!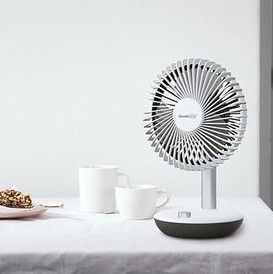 Another handy cooling options is the 6" Rechargeable Oscillating Table Fan. It has variable speeds, left and right oscillation, an adjustable tilt fan head, power indicator light, 8-hour timer, and prides itself on a cozy/quiet breeze.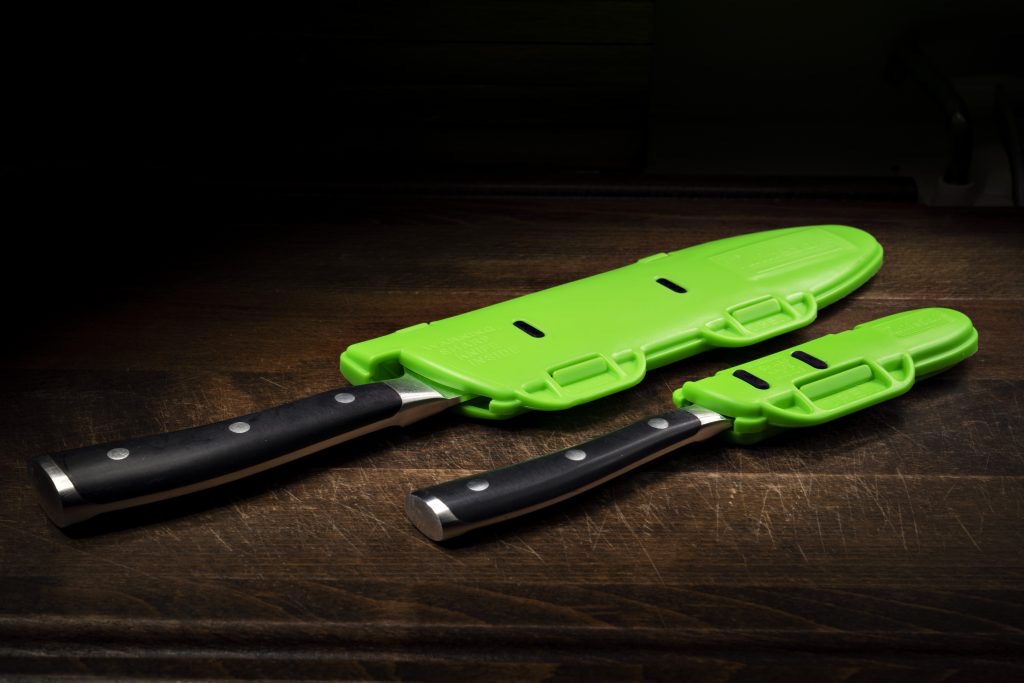 Lighting & Fans aren't the only items in the FLI Products line! KnifeSafe Blade Protectors in sizes 4"-10" safely transports and stores your favorite knives while camping and traveling. No more worrying about reaching into a tote or drawer and getting cut! Beautiful, functional and made in the USA!
Girl Camper may earn an affiliate commission on the sales of products we link to. We only feature items we genuinely love and want to share. This is one of the ways we support Girl Camper and allows us to run the site and engage with the community we truly adore!