We love to host events at Girl Camper and are always looking for creative ways to serve food and drinks to our friends, so when we saw "snackle box" trending on social media, we took a deep dive down that rabbit hole. We saw lots of ideas for turning tackle boxes into charcuterie displays or s'mores kits, which we love, but one variation stood out to me: a bloody Mary box.
Find a Tackle Box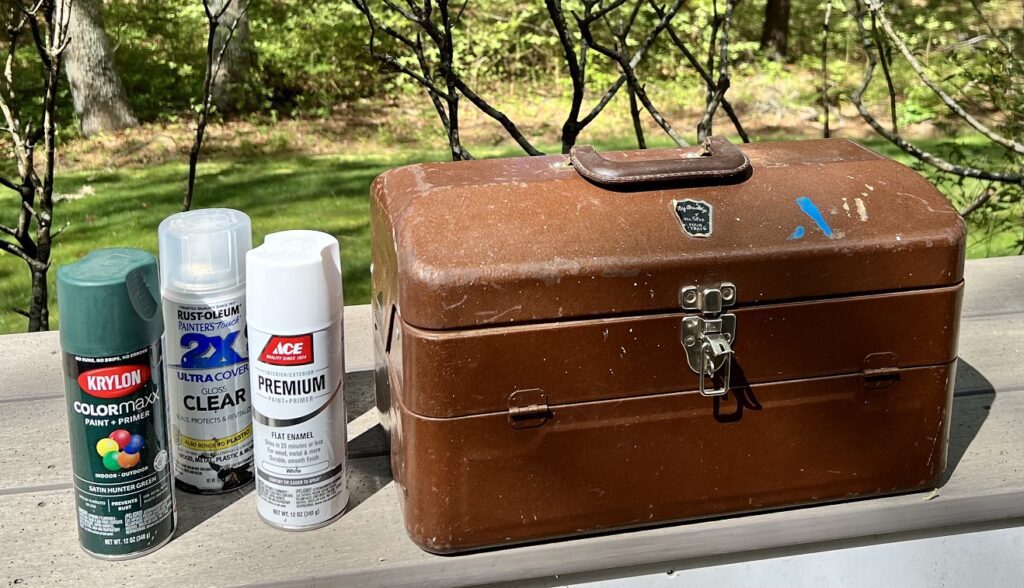 Spicy tomato juice (with and without alcohol) is a favorite of mine and the more stuff in it, the better! If you can turn a drink into lunch, why wouldn't you? So I found an old classic metal tackle box with trays on eBay for $35. After cleaning it out, I spray painted the inside with white paint and the outside with green paint, then clear sealant. 
Garnishes Galore!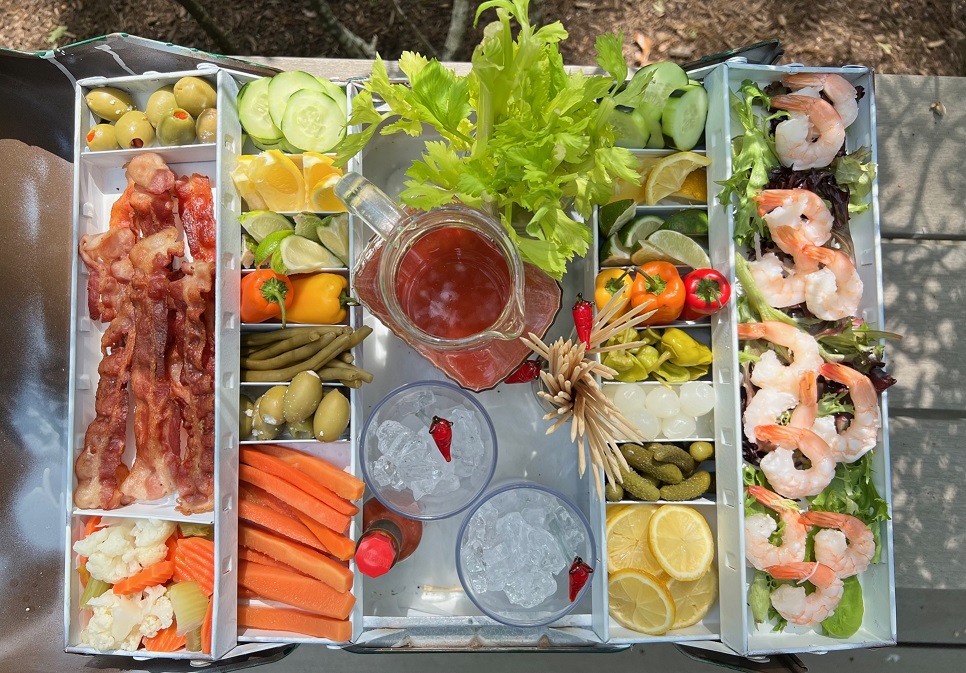 Then came the fun part – shopping for all the delicious garnishes! The beauty of a bloody Mary is that whatever you want can be a garnish, from plain old celery to blue cheese-stuffed olives. For my box, I bought every pickled vegetable I could find, which included okra, carrots, green beans, cauliflower, plus I got jalapeños, lemons, limes, cucumbers, all sorts of olives, cornichons, pre-cooked shrimp and I fried up some bacon. After gathering all the supplies, I lined the tackle box with parchment paper to make clean up a bit easier later. 
Finishing Touches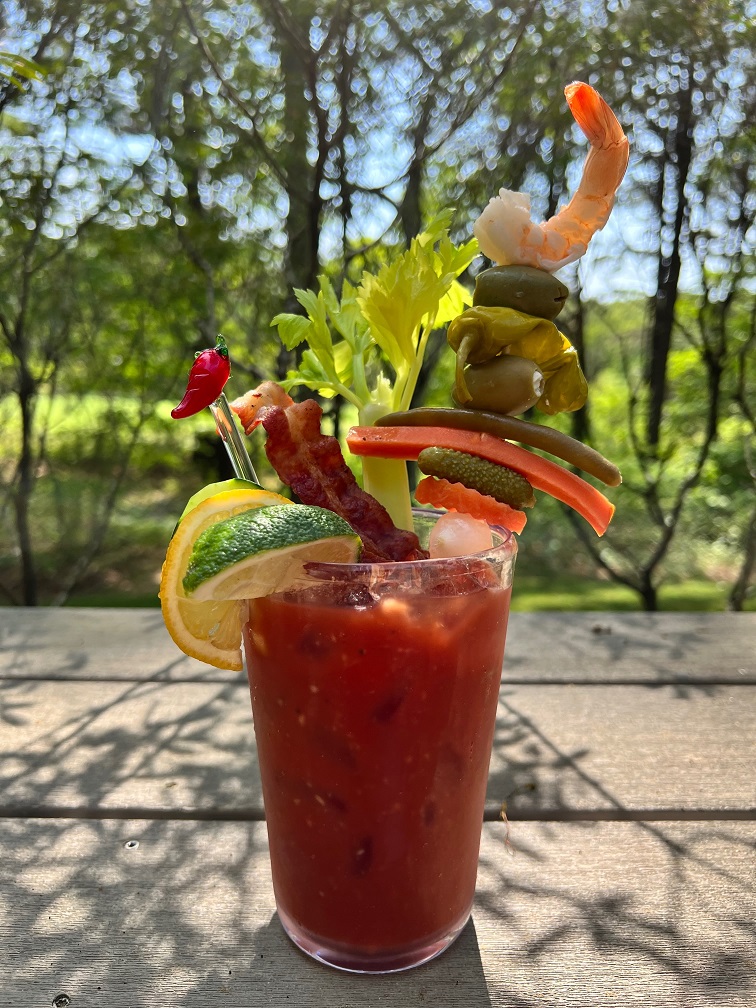 For a group, it's best to let people add their own alcohol (if they want any) and spice level. So I usually make a mild tomato mix (or you can buy pre-made), put out a bucket of ice, vodka, glasses and hot sauces. The garnish box is the icing on the cake. Without a doubt, this is a fun showstopper for any gathering!
This article, written by Kim Foley MacKinnon, first appeared in the 2022 fall issue of Girl Camper Magazine. For more great content like this, subscribe today!