By Dana Botz, Minnesota Chapter Guide
I have never experienced what I would call, "Fancy Camping". We usually camp in state parks, city parks, or boondock. I like being close to nature and not that close to my camping neighbors. Recently, my husband and I were planning a camping trip southeast of Minnesota. I tried to tie him down regarding dates, but he does not like to plan ahead. Well, my frustration at the lack of planning, led me to tell him that he could plan this little excursion. Next, a few minutes after I informed him thusly, he informed me that he found a place with full hook up and he made a reservation. What??!? How did he find a place so fast? I expressed my surprise, and he informed me that we were staying at CreekFire RV Resort (Creek Fire), a Cove Resort, approximately 18 minutes away from historic Savannah. I was intrigued (https://covecommunities.com/rv-resorts/georgia/creekfire-resort/). We were going Fancy Camping in Savannah, Georgia!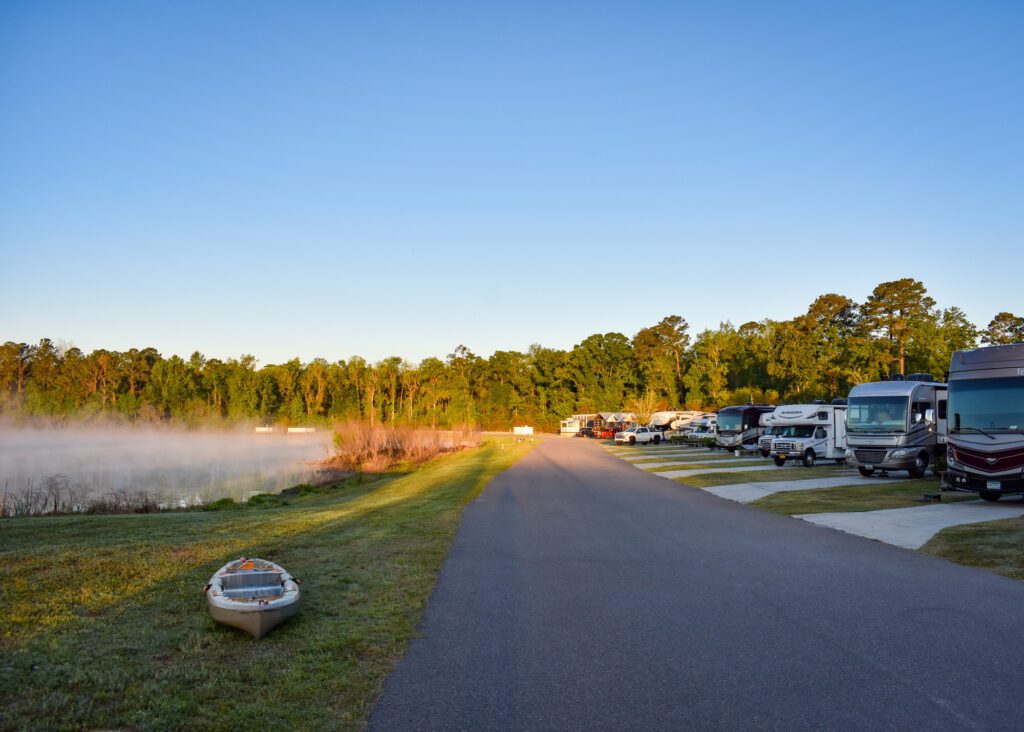 Amenities
After the reservation was made, I started doing a little online investigating and it appeared that CreekFire RV Resort had more amenities to offer than my usual campgrounds. Firstly, I was ready for a little rest and relaxation in Savannah, Georgia! We drove approximately 22 hours from Minnesota to CreekFire and what a warm welcome we received upon entering the property. It was beautiful! I have never seen anything like this. It looked like a beautiful home at the end of a long driveway. I thought we were at the wrong location, but I saw other campers scattered throughout the property. Check-in was fast and painless. Then, we parked and set up. We were closer than I normally like to our camping neighbors, but it was hard to be upset when everything was meticulously planned for optimal fun and relaxation.
I grabbed my flipflops and my beach towel and headed to the common area for a little investigation and a lot of relaxation. The common area had:
A welcome area
Pools, including a lazy river, splash pad, and a hot tub
A food pavilion
A store
Gaming/playground areas with volleyball, tennis, basketball, and a gym
Bath house with laundry and a store
A restaurant with indoor and outdoor dining
I spent most of my time, the first day, at the lazy river. I love a lazy river and this one did not disappoint! Above all, the lazy river was clean, not too populated, and relaxing. Next, the bar and restaurant served delicious, reasonably priced food. The showers were extremely clean and fresh smelling with adequate areas to set your belongings that you don't want to get wet. Later, we saw a small alligator while walking to the restaurant. It was small and in a pond with appropriate signage. We ended up having a very busy first day and we were ready to "hit the hay".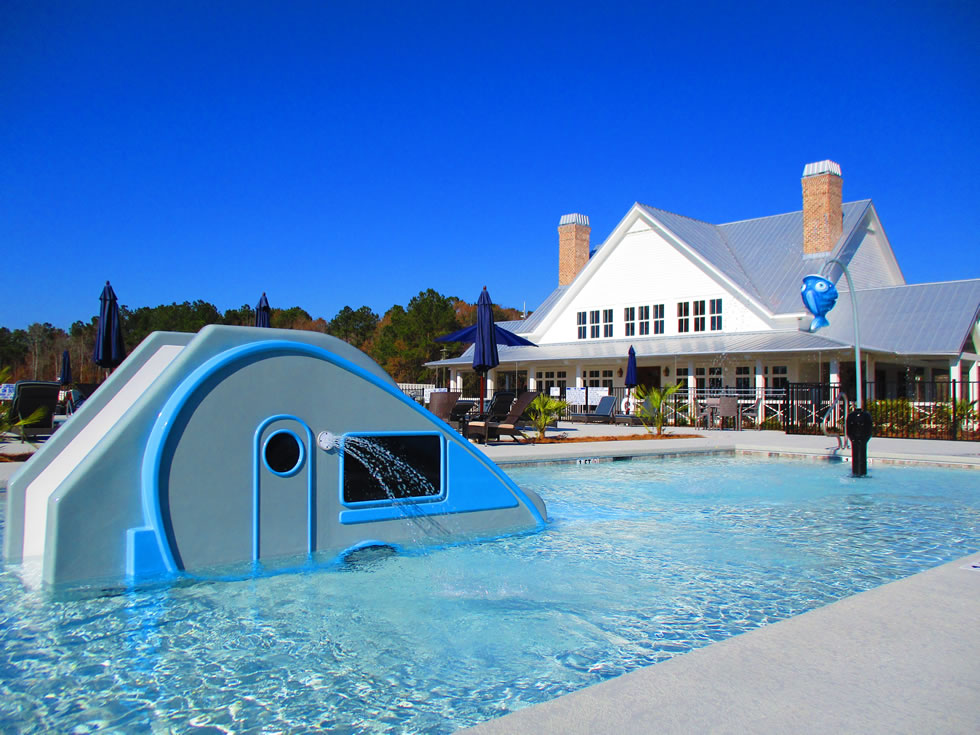 The Ambiance
One part of Fancy Camping I'd like to focus on is the amazing ambiance with quiet and clean campgrounds. The first aspect I was concerned about was the noise level. At first, I worried that it might be noisier than we normally like due to the closeness of the campers. However, I had nothing to worry about. They enforced quiet time, and everyone was considerate of others around them. Next, I was surprised at how the grounds were kept clean with campsite garbage pickup twice a day, there was no litter on the grounds, and the common areas were kept clean by seemingly invisible workers. Subsequently, I never saw anyone cleaning the common areas, but it was clean at all times of the day.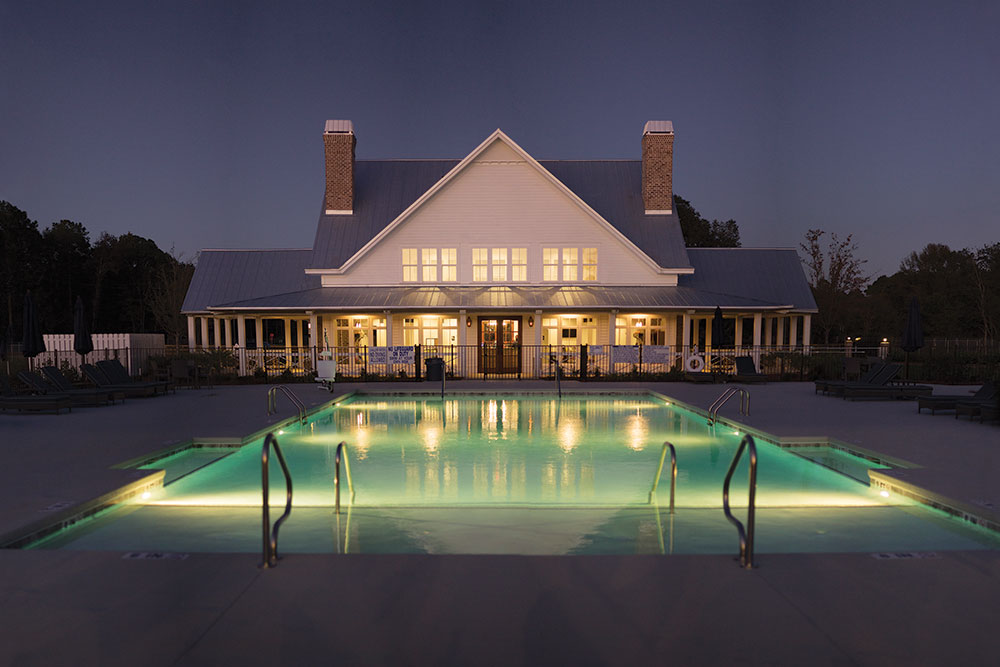 Cove Communities
Since staying at CreekFire Cove Community, I have changed my view on my need for more rustic and nature-filled campsites. I liked feeling pampered in a beautiful setting. I enjoyed my first experience with "Fancy Camping". Consequently, we're planning to visit another Cove RV Resort when we visit Maine later this year.  There are Cove Communities on the east and west coasts and in Canada (https://covecommunities.com/resorts-communities/). Cove Communities meet the needs of just about anyone. They have RV Resorts, Mobile Home Communities for all ages and for ages 55 and above.
Connect with me!
Dana Botz, Minnesota Guide
612-234-5363
Girl Camper Magazine: Subscribe to Girl Camper Magazine here! Girl Camper Magazine
Events: Check out upcoming Girl Camper Events – you can attend events in any chapter. https://girlcamper.com/events/
Main GC Facebook Group – Join over 350,000 like-minded women in our public Facebook group! Girl Camper FB Group
Facebook Page – This is my public Minnesota page, where I'll share Girl Camper news, events and more. Girl Camper—Minnesota Page
Private FB Group – You can interact here with others who are interested in camping in Minnesota. Girl Camper—Minnesota Group.