Five years ago, when I first was looking into the RV lifestyle, I envisioned what type of motorhome I wanted to have. I scoured RV and travel magazines, Instagram and Pinterest to make vision boards that I hung on my wall and looked at every day. It kept me focused on my dream – years before that dream would become a reality.
On Instagram, I found an amazing traveling couple that customized their Class C Majestic 19g by Thor to fit both their needs and their cat's! They made their motorhome so cute and homey, I instantly fell in love with the model.
I quickly found out that I could rent this model which meant I could "try-before-I-buy." What a great way to get a realistic perspective before you invest in any RV! After my first adventure, I was hooked. This was the RV for me! It took me more than two years to make my dream a reality for both me and my cat Indigo. I put on my big girl boots, crossed my to-do list steps off one at a time, went with the flow and kept saying to myself, "I got this." I sold my house that I had for six years, downsized my wardrobe to 30 pieces, paid down my debt, organized my finances and focused on my small art business among other career opportunities while working from the road.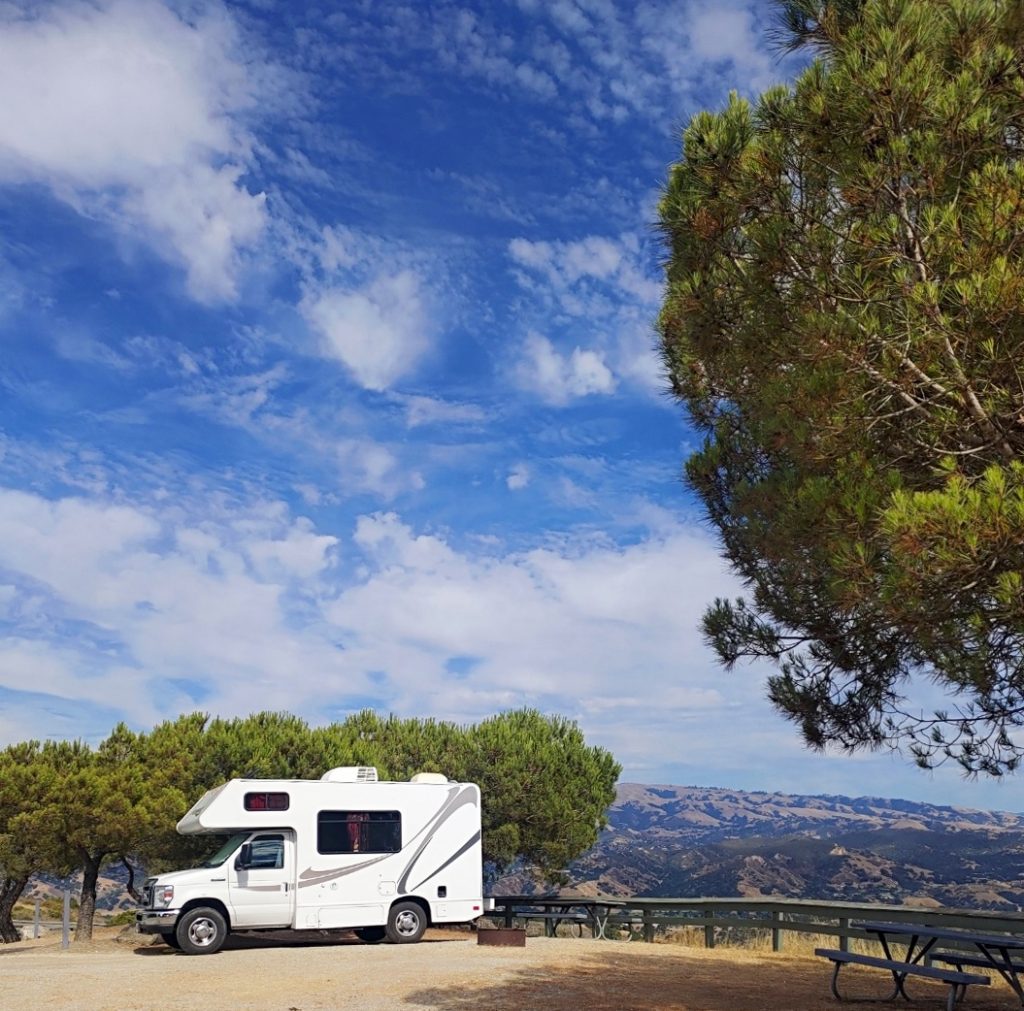 I finally bought my Majestic 19g motorhome on January 28, 2020 and named her the Zen Den. The vision boards I created years ago came in handy when I redesigned her with a colorful desert boho color scheme that I love. There were some bigger essential investments too that turned this pre-owned unit into a one-of-a-kind home for me and Indigo. It was worth every penny as this is a place I will cherish for many adventures to come!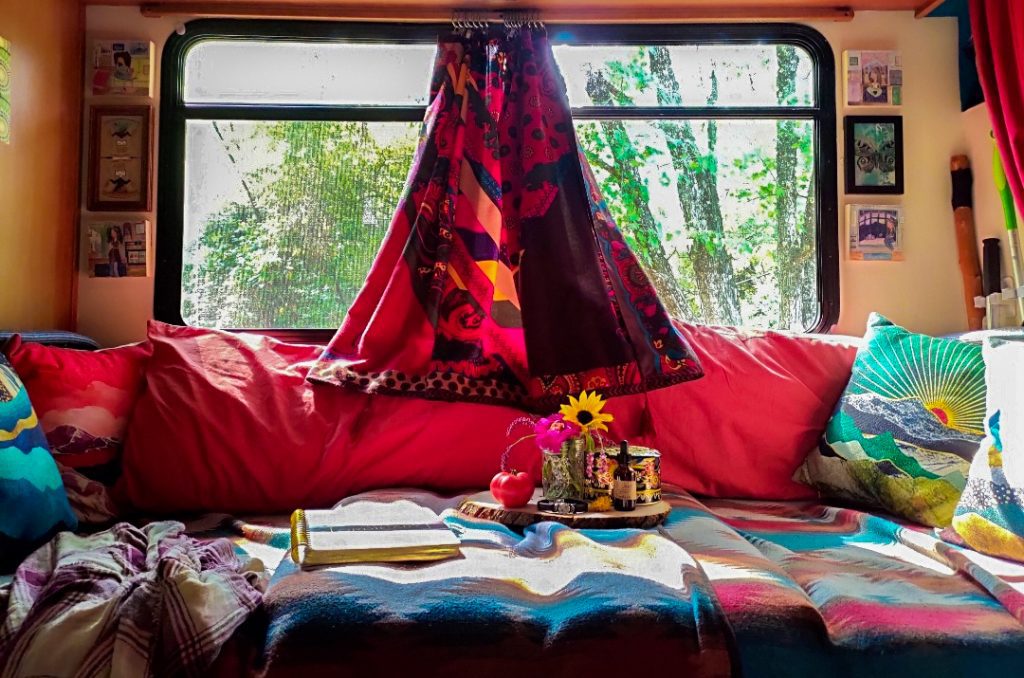 PERKS
A queen-size bed above the cab and a dinette that converts into a bed.
The small wet bath doubles as storage when needed.
Air conditioning and heat.
Enough space to entertain.
Feels like a studio apartment.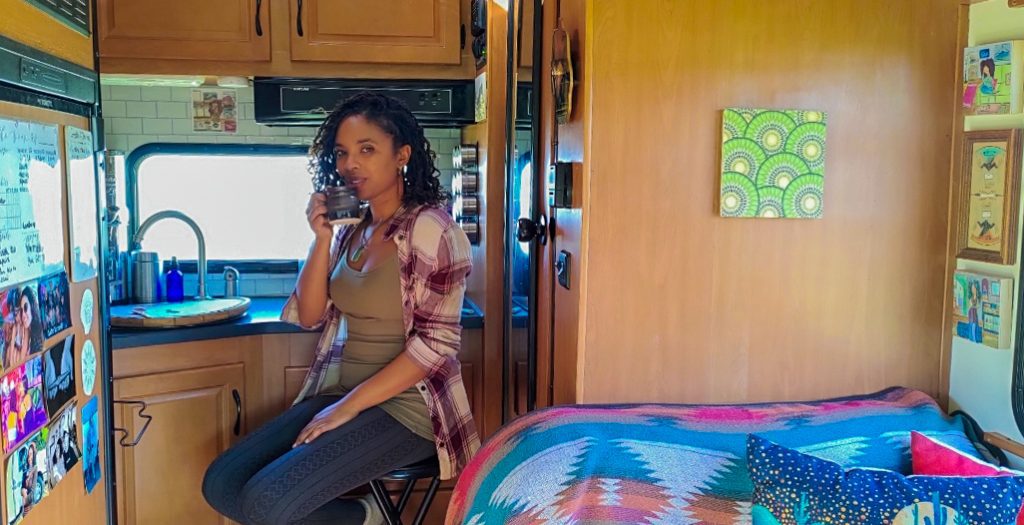 WHY I LOVE MY MAJESTIC 19G BY THOR:
The compact size makes daily driving easy.
Fits in regular parking spots.
Love the layout with the kitchen in the back.
Big spacious windows.
Everything is customizable.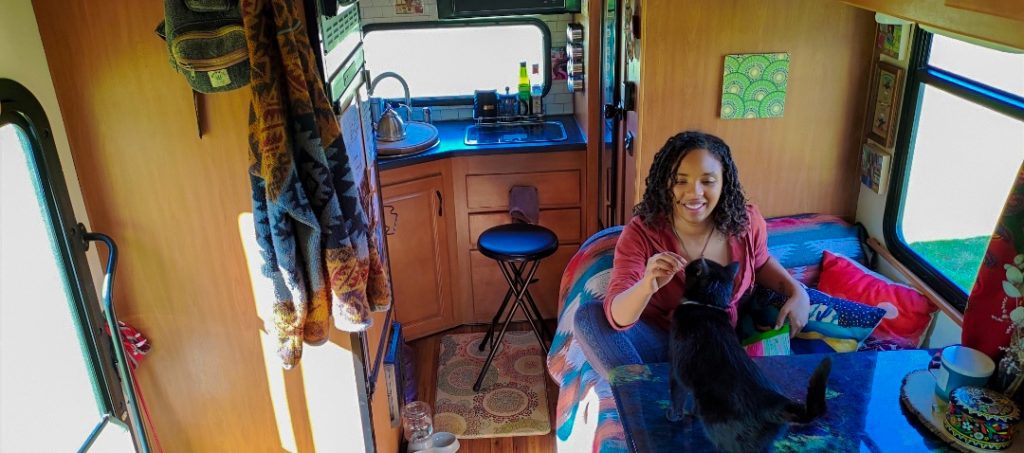 But best of all, it's kitty approved!
ABOUT THE AUTHOR: Vanna Mae is a visual artist, influencer and cat mama to Indigo. The two enjoy traveling around the country in Vanna's Majestic 19ft Class C RV. Keep up with their adventures on Instagram @vannamaeart and on YouTube at Vanna Mae Art.