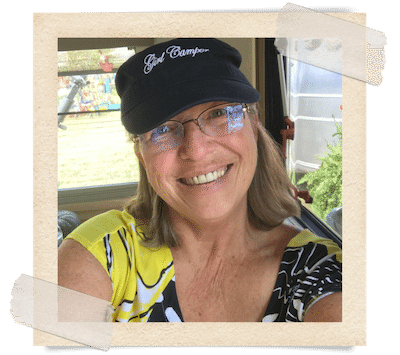 Ginny McKinney
Girl Camper Storyteller
WV Girl Camper Guide.
Ginny wasn't raised as a camping kid. She once stayed in a cabin when she was eight and went to church camp when she was fourteen. Her first real camping experience was as a teenager in an old musty-smelling canvas hunting tent with her boyfriend's family. His mom slept between the two of them. She snored. It wasn't a good experience. 
Read More About Ginny
The next time she camped was with her ex-husband in the snow. She put a fork through the air mattress. It wasn't a good experience.
Segue to 2013. Ginny and her husband were looking at campers for retirement when he had a heart attack and died. She needed joy in her life so she bought a small camper and took off in the wilderness and backroads of Colorado where she caught the camping bug in a serious way. She sold her house, got rid of ninety-five percent of her personal belongings, and hit the road for the better part of two years.
Ginny has been featured in the New York Times, Fox News, Merrill Lynch, Girl Camper Podcast, GoRVing.com, Ohio Valley Outdoors, Tiny House Blog, Crazy Good Grief, and Comet Camper, among others. She is frequently invited to speak to church, civic, and women's groups.
Ginny has been an x-ray tech, diabetes educator, clinical pharmaceutical research coordinator, inventor, horse trainer, a public radio DJ, competitive baker, volunteer, business owner, writer, author, blogger, speaker, and all around gypsy. Her most proud positions are as a mom and nana. She enjoys writing, camping, knitting, and spending time with her family. Ginny has lived in England and Colorado and currently lives in her home state of WV with her husband she affectionately refers to as Mr. FixIt. They live on five acres and caretake the family farm of seventy-four acres. They have a combined family of eight kids, nine grandkids, one great grandchild and another one on the way.
As a faith-based writer, Ginny has written a daily essay on her blog since mid-2013. You can find her on social media at the following sites.
"

Ginny's Latest Articles

============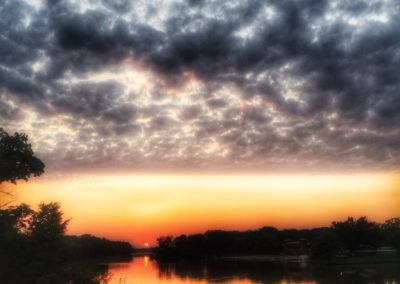 When my husband died unexpectedly while we were in the midst of picking out a camper ...