Growing up in Nebraska, my camping consisted of sleeping in a musty Roy Rogers canvas tent in our backyard and being envious of my BFF's family who left on the weekends in their Winnebago motorhome.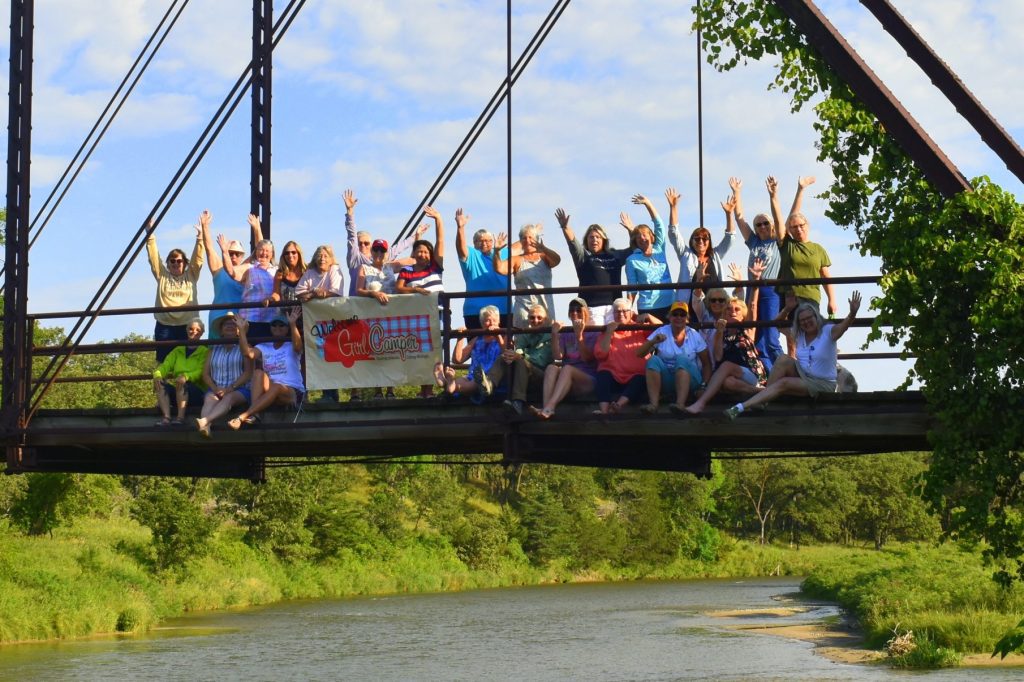 Fast forward and Lesa is the role model for so many women who want to "Go Places & Do Things". She's been a golf pro, a ski instructor, a PADI divemaster, an EMT, a search & rescue volunteer, 20+ year Junior League member, an avid volunteer for breast cancer causes (raising over $1 million…so far), a pilot, and a lawyer. Currently, she owns a construction company in the beautiful Black Hills of South Dakota with her husband which allows her to 'glamperize' camping trailers on the side.
Lesa has dived into her role as the South Dakota Girl Camper Chapter Guide with gusto! She's hosting events throughout the area and into neighboring states. Always up for an adventure, you'll find plenty to do at one of Lesa's Girl Camper events and some of the friendliest, most welcoming women you'll ever meet.
Head of the her Black Hills of South Dakota site:
www.girlcamper.com/south-dakota
And be sure to join her on Facebook too:
www.facebook.com/GirlCamperSouthDakota