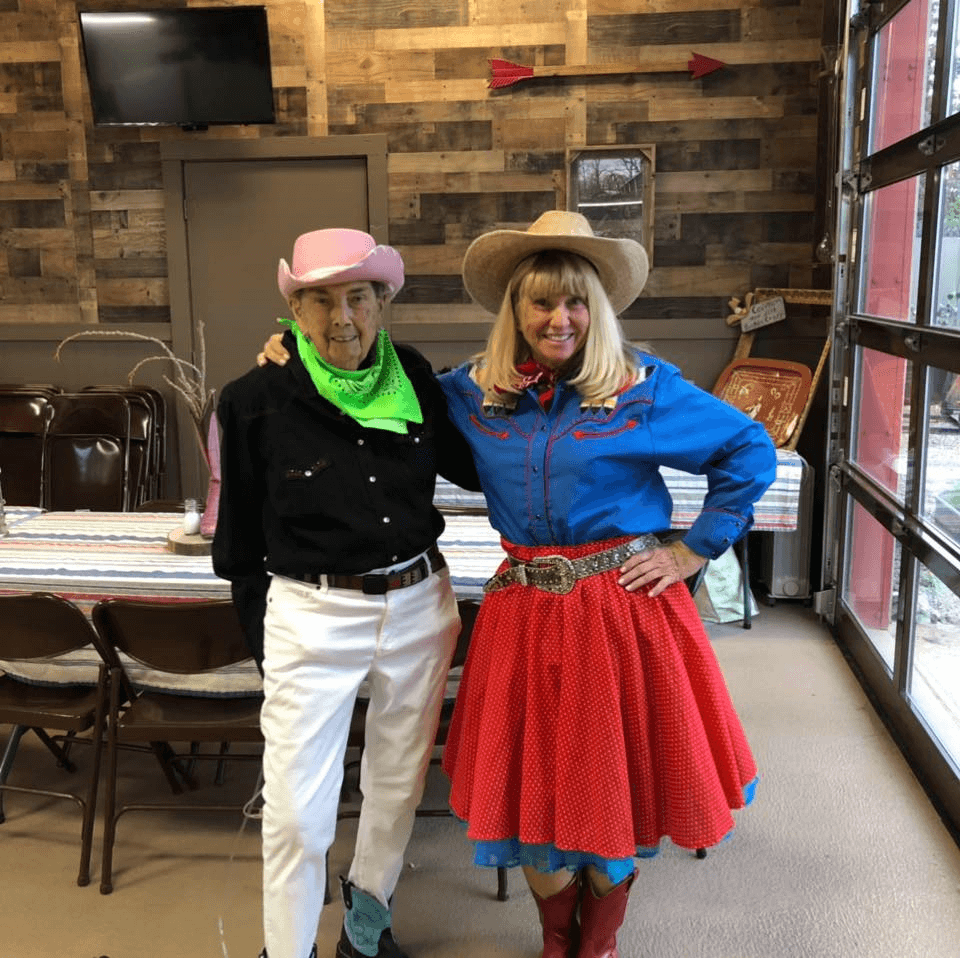 I've always been a collector of things vintage and antique, and in my mind the ultimate 'vintage find' was a vintage camper! What better way to combine some of my favorite things: camping, antiques, creating, collecting, and adventure than to have an honest to goodness vintage camper to do all of that in! I read about them and dreamed about them for years and in 2015 the time was right and I found my first camper – a 1969 Serro Scotty! I bought her in January, brought her home in February and with some good friends helping me, worked on her almost every weekend for three months. Fortunately, all that the camper needed was a lot of cleaning and decorating, but I had to have a hitch put on my vehicle and learn how to tow and back up a camper.
Along with my camping bestie Sharon Cormican, we started a small camping group for women in Colorado called Rocky Mountain Glampers. We wanted to meet other girls who had the same interest and passion that we did, and to create a network of instant camping friends. We attended a Camper College sponsored by Girl Camper, and met some people there and our group was on its way.
By the end of May 2015, we were ready for our first big trip, an honest to goodness Vintage Camper Rally! My fellow Girl Camper and I headed from Denver, Colorado down to Canon City, Colorado, a two-and-a-half-hour drive when towing a camper. I'm proud to say that we made it there and back safely, even driving through torrential rain and hail both there and back. My Scotty was named "Cleo" after my adventure-loving then 83-year-old mom, and decorated in red and turquoise with lots of vintage treasures.
At the end of that first summer, life changed, and my very own adventurous Girl Camper mom moved to Colorado to live with us! We went on lots of camping adventures in Cleo together the following summer, but we then realized that it would be a lot more comfortable for the two of us if we had a camper that was a little bit bigger… and one that had a real indoor potty! So, the search began again and in August of 2016 I found my current camper. He's a 1967 Fireball Meteor and my mom named him "Chester" after her dad! Chester had to have a full frame up restoration and was put on a waiting list until August 2017. By September he was complete, and we camped one time before putting him in storage for the winter. That was okay though, because now we had plenty of time to get him camp ready for the following season. Cleo went to her new home and Chester went into a new storage area.
Chester is a 16- foot trailer that is painted aqua and white with a polished aluminum strip. We have him decorated in whimsical cowboy/cowgirl decor that includes Sheriff Woody from Disney's Toy Story movies. He has his original aqua stove, sink and counters and everything else that was salvageable during the restoration. I have to admit that I am both camper and glamper and I love putting out all of my fun treasures when we camp! Some of my favorites are a collection of horses like the ones I had as a little girl, my youngest sons red and white cowboy boots, all of the Sheriff Woodys I can find, and a nice selection of vintage western books about horses and dogs! Combine all of those with aqua, lace and a few strands of pearls and you've got Chester!
We have camped in several different places in Colorado. A few of our favorites are Mueller State Park, Rocky Mountain National Park and Grand Lake. Our furthest adventure so far was Moab, Utah and towing the camper over the Continental Divide was a bit intimidating. The hail and snow made it a little scary, but we took our time and did fine. Moab and Arches National Park were worth the drive, and later this summer we are headed to South Dakota and Mt. Rushmore! We love our little camper and we love all of the adventures that being a Girl Camper has given us. Nothing quite compares to sitting around the campfire with friends, exploring new areas and having the satisfaction of knowing that you've done this together with your mom!! Now almost 87, she can't go on every camping trip we take, but she's there as often as possible and these memories are ones that I'll treasure forever.