With springtime comes an abundance of fresh vegetables. We no longer need to open our freezer and defrost those broccoli florets because the local market will have greens in abundance. Whether you're busting out favorite recipes or just enjoying some nutritious snacks, springtime veggies leave us feeling nourished, hydrated and satiated. 
We've rounded up some of the most interesting facts about some of our favorite springtime veggies, from asparagus to radish and everything in between, for you to marvel at and get excited about!
Asparagus – Asparagus is a member of the lily family and its buds open up when exposed to sunlight.
Believe it or not, asparagus is a flowering plant from the lily family! Its cute little buds open up when exposed to sunlight – so try to keep them far away from such direct illumination. Asparagus has been enjoyed for centuries and is popular in Mediterranean and Middle Eastern cuisine.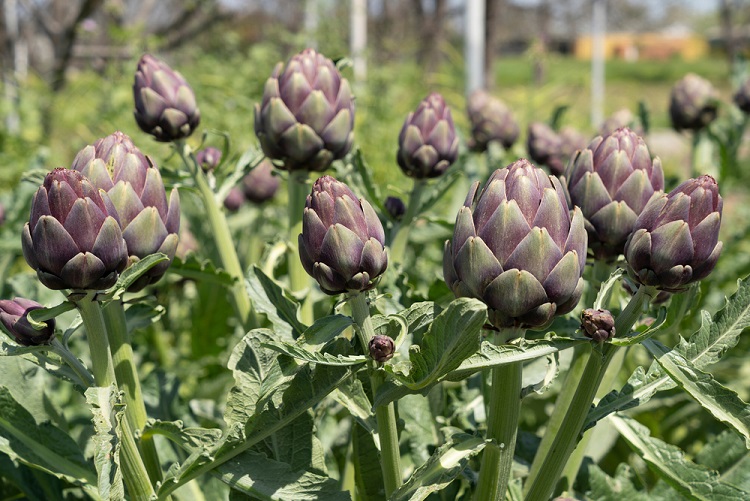 Artichoke – Believe it or not, artichoke plants can get as tall as 8 feet in one season!
Artichokes are flower buds belonging to the thistle family and can reach heights of up to eight feet. Their leaves look like spearheads, while the bud in the middle is a beautiful purplish-pink color when it blooms in warmer climates. Artichokes contain antioxidants that help fight free radicals and keep you healthy.
Broccoli – The dainty florets that we eat are actually the flower buds of this vegetable.
Broccoli is a nutritional powerhouse. Not only is it a good source of vitamins C and K, but it also contains folate, dietary fiber, and potassium. It also has sulforaphane, an antioxidant compound that has been linked to a number of health benefits. These include protection against some types of cancer, improved heart health, and better brain functioning. To get the most nutrition out of broccoli, try lightly steaming or microwaving it. Cooking can make it softer and easier to digest while preserving many of its essential nutrients.
Spinach —Spinach is an exceptionally nutrient-dense food full of vitamins, minerals, and phytonutrients.
Spinach is an extremely nutrient-dense vegetable, making it a great addition to any diet. Rich in vitamins A, C, and K, calcium, and magnesium. Spinach contains several phytonutrients that have been linked to health benefits, such as improved eye health and protection against inflammation. Additionally, spinach is low in calories and has good amounts of dietary fiber. This can help with digestion and keep you feeling fuller for longer.
Snow Peas – This sweet green veggie produces lovely pinkish-purple flowers in warmer months.
Who knew? Snow peas are harvested just before the pod has had time to fully mature, so you can enjoy their naturally sweet flavor before they've had time to become starchy. When they're left on the vine longer, snow peas produce beautiful pinkish-purple flowers that last a few weeks and make a great addition to any garden. These springtime veggies are among our favorites.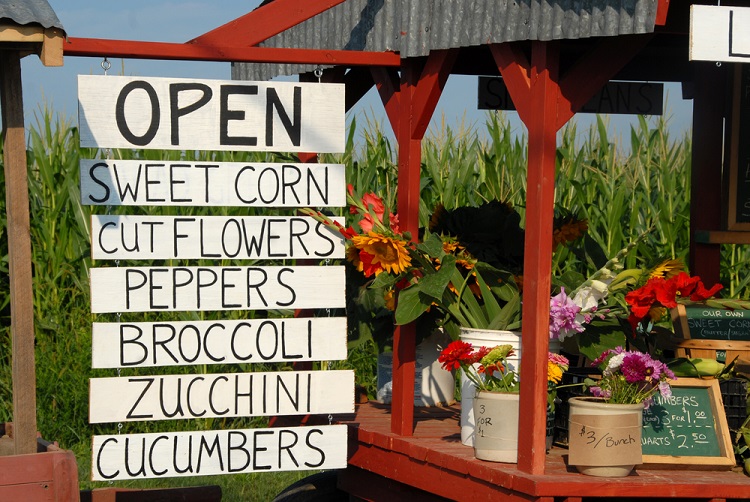 Looking for a way to commit to a season's worth of healthy greens?
If you're looking for an easy way to commit to a season of healthy greens, consider researching if any local farms in your neighborhood offer a CSA. CSA stands for Community Supported Agriculture (CSA). In this model, local residents buy a share of a farm's harvest for the length of the harvest season. This provides the farmer with financial stability and the consumer with fresh, locally-grown produce. 
Members of a CSA typically receive a weekly or bi-weekly box of produce during the growing season, which can include a variety of fruits, vegetables, herbs, and sometimes eggs or dairy products. There is often even an option to receive fresh flowers from the farmer's cutting garden! CSAs are a great way to commit to a healthy source of organic food, discover new vegetables, and lean into seasonal eating – all while supporting local farmers.
This article was written by Georgia Pettit.
More Girl Camper!
Girl Camper Magazine:  Subscribe to Girl Camper Magazine here! Girl Camper Magazine
Events: Check out upcoming Girl Camper Events – you can attend events in any chapter! https://girlcamper.com/events/
Main GC Facebook Group – Join over 375,000 like-minded women in our public Facebook group! Girl Camper FB Group