By Theresa "Resa" Leppert
The first Saturday in December, we had a little meet & greet at a Wisconsin supper club – Louisburg Junction Supper Club
Our outing was planned and organized by Jessica Nessler.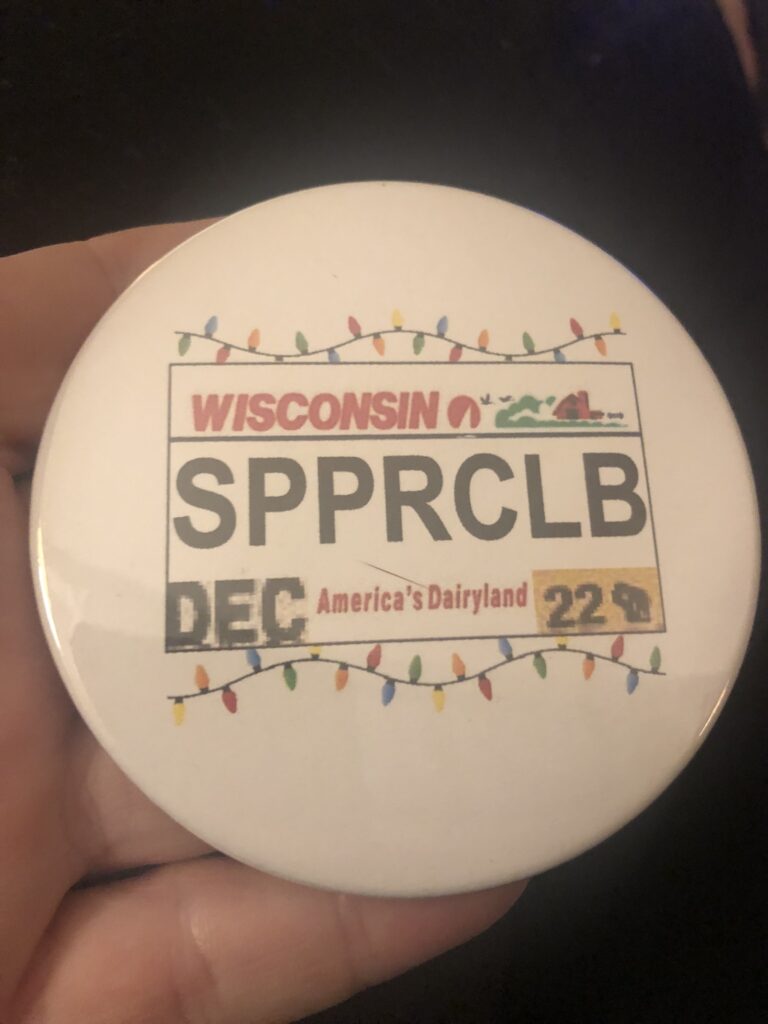 You may recognize that name – Jess is one of our GC IA-WI hostesses. She's planning and hosting a whole bunch of events in 2023! Make sure to check them out once our events website is back up and running! (It's down right now due to some issues with the latest website upgrade. Stay tuned, we're working on it!)
Check out the cool commemorative pin that Jess made for us! I'm adding this to my collection. I need to figure out a way to display all of these!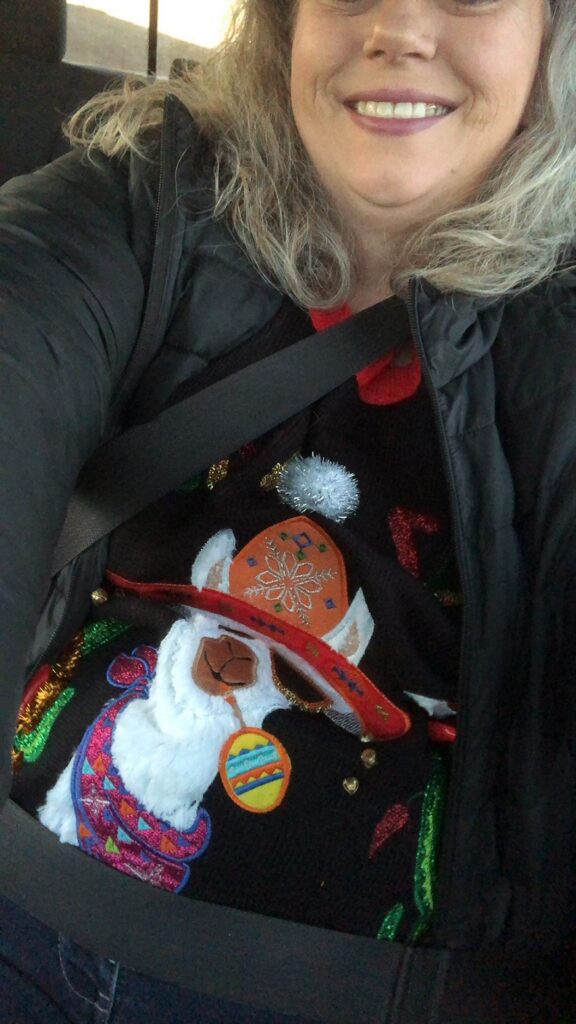 Coed Spouse-Friendly Event
Our holiday outing was a ton of fun. This was a coed event – spouses and significant others were welcome! A bunch of us wore our ugly Christmas sweaters. We had folks from all over! Jess and hubby Brad came down from Watertown. Chuck and I drove up from Maquoketa. Sheri came over from Dubuque. Sue and Dan (Rochelle, IL) met up with Laura & Jim in Oregon, IL and all rode over together.
We went to Louisburg Junction Supper Club in Cuba City, WI. Great food! I was excited to see Prime Rib was on the menu for the evening. That's one of my favorites – and the leftovers made a wonderful brunch the next day!
It was a delight to meet y'all in person. I look forward to camping with you down the road!
Connect with me!
Theresa "Resa" Leppert
Guide Manager
Guide, Iowa & Wisconsin
563.284.2868
Girl Camper Magazine: Subscribe to Girl Camper Magazine here! Girl Camper Magazine
Events: Check out upcoming Girl Camper Events – you can attend events in any chapter! https://girlcamper.com/events/
Main GC Facebook Group – Join over 350,000 like-minded women in our public Facebook group! Girl Camper FB Group
Facebook Page – This is my public Iowa & Wisconsin page, where I'll share Girl Camper news, events and more. Girl Camper – Iowa & Wisconsin
Private FB Group – Where you can interact with others who are interested in camping in Iowa & Wisconsin! Girl Camper Iowa & Wisconsin Group.
Resa's Articles – Click this link to see all of Resa's articles on the website! ARTICLES
resaarticle