Before I was a car camper, I was a tent camper.  I've always been a "boondocker".  Boondocking is dispersed camping on our public lands, such as Bureau of Land Management (BLM), National Forests, and Wildlife Refuges. They call it 'Wild Camping' in Europe and I love it!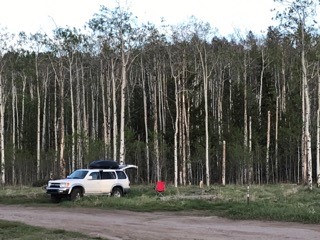 What is Boondocking?
Boondocking is not camping in parking lots such as Walmart, Cracker Barrel, Cabelas, truck stops, etc. or in campgrounds that offer spaces without hookups. That is referred to as "dry camping".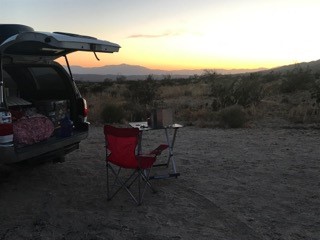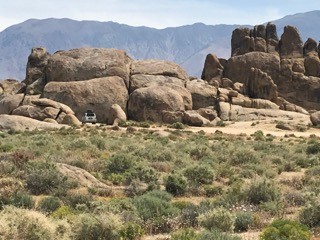 Boondocking is when you camp where there are no power sources, water, showers, picnic tables or concrete pads, or camp hosts. Most of the time there aren't any bathrooms. Sometimes campfires are allowed and sometimes they aren't. When you boondock (or "disperse camp"), you are on dirt, grass, field or rock on some type of designated public land.
Boondocking is legal on most BLM & National Forest service lands. Signs will be posted when it's not.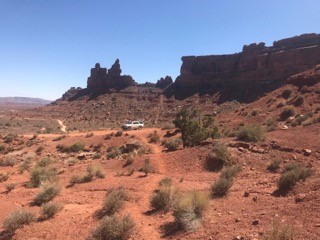 Boondocking is free, wild and lovely, and there are specific rules you'll need to know before you embark on this type of camping.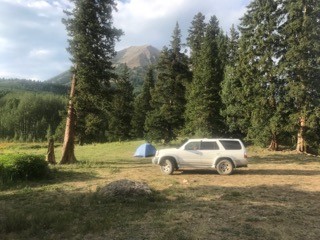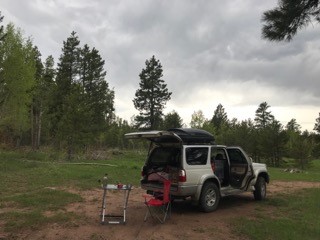 Follow the Rules
The rules may change a bit, depending on which property you're staying on. You can go to their website for detailed information or call the Ranger station and ask. Some of the rules are the same wherever you disperse camp:
Leave No Trace. This is the most important rule. When you drive away, nothing should be left behind. No trash, no poop, no toilet paper, no orange peels, no pistachio shells, etc. and if there is a fire ring – no trash in it. Pack it all out. Leave it nice for the next person and our planet.

Most public lands allow you to stay 14 days.

There are exceptions in some places, so it's important to know the rules for the area you're camping in. A few places require permits.

Don't drive on meadows or off-trail into the wilderness

, leaving tire tracks and crushing flowers or anything else. When you drive into one of these areas you'll see where others have camped. There may be a fire ring or a pullout. Camp in places where others have camped before.

No camping within 100' of water

. This rule helps protect the cleanliness of our waterways.
This is my rule:

always take extra trash bags with you

. If the campsite is trashed when you get there, clean it up to restore its beauty. I do tend to cuss and gripe while cleaning up other people's garbage, but after it's done the land is clean and pretty once again. Just do it. Leave it better than you found it.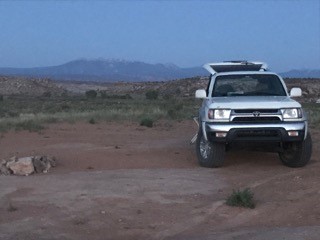 The rules are easy to find and figure out, so do your homework before you go.
Is Boondocking for you?
Boondocking is not for everyone. Besides not having any RV park amenities, you can't reserve a spot. Many people don't like the uncertainty of dispersed camping; there will be times when you'll get to the middle of nowhere and it's filled with other campers. This leaves you scrambling for a place to spend the night.
Alternatively, there will be places where you are the only one around for as far as you can see. Some people love this, but some don't like the isolation. Without a host to enforce rules, there may be times when you have a camping neighbor and you might not enjoy what they're doing; the only recourse is for you to accept their activity or move to a new location.
While some long for isolation in the wilderness, other campers might not feel safe in the wilderness.  Your feelings about personal safety are an important factor to consider before you go. I DO love it when I'm the only one there.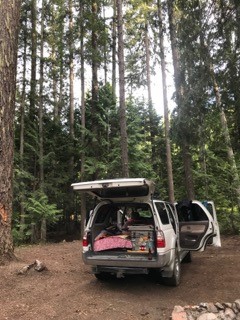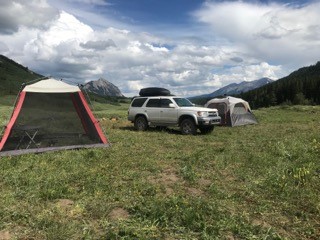 I've lived through all these negatives and concerns a few times. I've been out after dark a few times with no place to camp and that's not fun. For me, the positives far outweigh the few downers that can happen.
I love camping this way. With dispersed camping, I can leave my schedule wide open and can change my plan as often as I want…no reservations to hold me to a "Plan A". My trips are always filled with free flow and flexibility. This kind of tripping is not the most comfortable or easy, but my experiences are full of delights, unexpected wonderful surprises and some happy camping magic.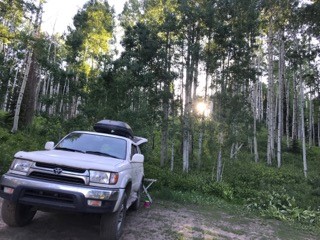 Go See What Others Never See
The biggest reason to camp this way is that most places have magnificent views of mountains, deserts or forests.  You can sip your morning coffee while enjoying the sunrise and watching birds and bees landing on nearby wildflowers. Or, your dusk-time entertainment might be wildlife watching. Bedtime will leave you stargazing into endless dark skies.  Most of the time, it is incredibly quiet. There is lots of wide open space. Boondock sites tend to be much bigger than any in a campground.  And lastly, boondocking is free.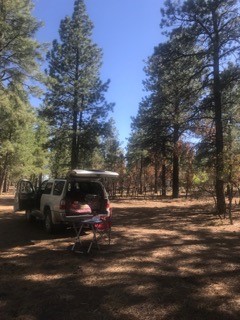 One thing all camping styles have in common is they allow you to meet the most wonderful people. None of us should miss out on this opportunity.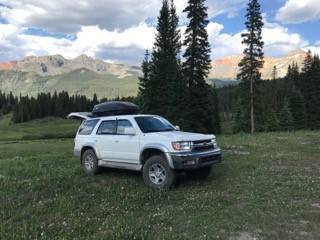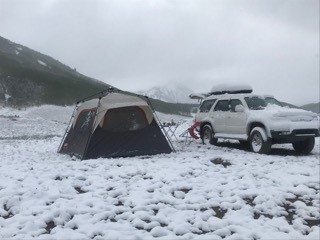 Discover what type of camping works best for you. There's so many ways to get outside and enjoy nature…just go!
Meet Vicki Hill…
Vicki Hill is our "Car Camper & Trail Master" columnist. Traveling in her 2001 Toyota 4Runner, she spends hundreds of nights camping in forests or deserts and on mountains with a view of the night sky. For more of Vicki's travels and advice, follow her at https://girlcamper.com/girl-camper-wisdom/