Finding a trailer you can stand up in with a bathroom under 3,000 pounds might seem like a daunting task, but there are actually quite a few, including some that offer much more room than you might expect. Here are some great choices in a variety of price categories, all of which you can stand up in.
Airstream Base Camp
The unusual-looking 16-foot Airstream Base Camp model boasts a lot of features, including a bathroom, full kitchen, sleeping space, and a bonus for active campers, a big back door so you can load bikes, kayaks or other adventure gear. At 2,650 pounds dry, it offers really great packaging, all sorts of hooks and points to attach things, and a unique style with Airstream-build quality. Starts at $39,100. Airstream.com. Photo at top.
Braxton Creek Bushwhacker 17BH
At 2,360 pounds, the Braxton Creek Bushwhacker 17BH packages sleeping for up to four in a trailer many SUVs and mid-sized trucks can easily tow. Bunk models offer the advantage of either sleeping more campers or just being easy to repurpose for storage. Starts at $16,200. BraxtonCreek.com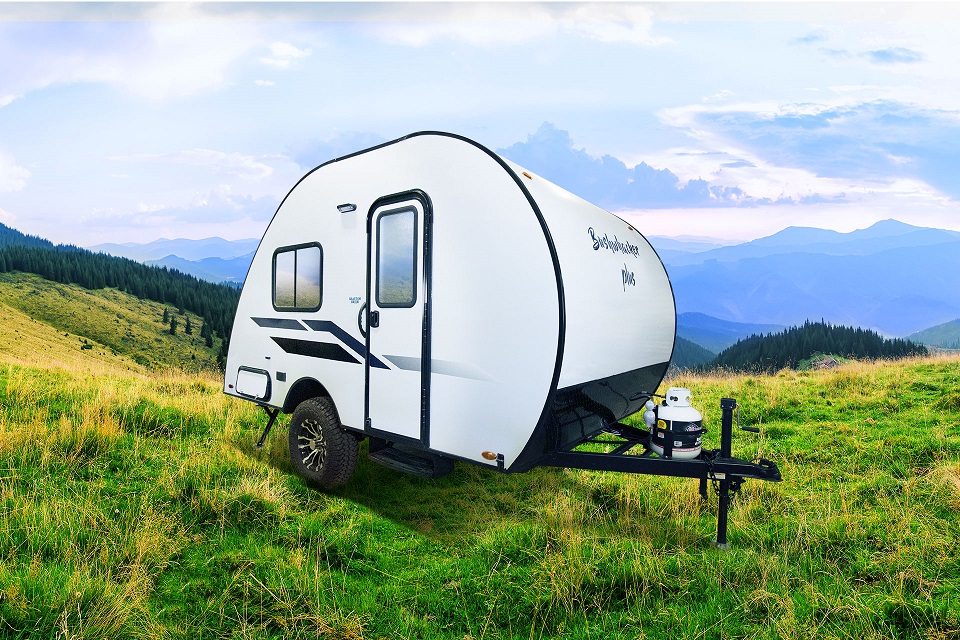 Intech Sol Dawn
Another looker in this category is Intech's Sol Dawn, which fits neatly in our criteria at 2,650 pounds dry. The company's aluminum framing and light, but solid construction, are the key to earning a place here with a U-shaped dinette that makes up your sleeping quarters. Starts at $29,800. InTechRV.com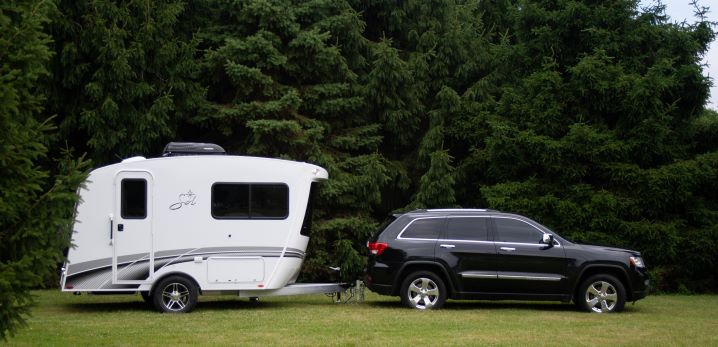 Safari Condo Alto R1713
At 1,825 pounds, this trailer has a lot of content in a very light package. The key to this light weight is Safari's construction method of a laminate using aluminum outside, so it forms the whole frame and skin. This is also the only convertible in the group, with a roof that pops up, but has full usability with the roof down (also when down, it is easier to tow). But when up, that roof gives tremendous headroom and incredible windows. Starts at $38,000. SafariCondo.com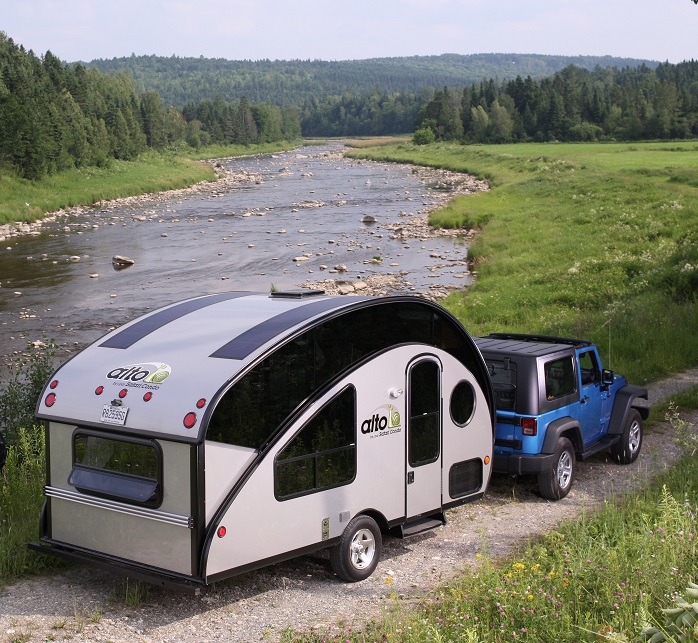 Coachmen Apex Nano 16T
The same company that makes some nice fifth wheels also does a really good job with the little guys as well. The Coachmen Apex Nano 16T offers both a bed and a dinette offering sleeping for up to three, but the kicker is 50 gallons of fresh water aboard. If you're into boondocking this could be a game changer. This trailer is 2,860 pounds dry. $29,200. CoachmenRV.com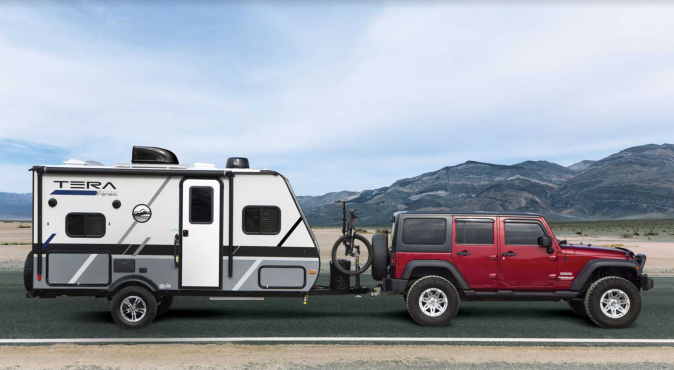 This article, written by Tony Barthel, appeared in the summer 2021 issue of Girl Camper magazine. For more great content like this, subscribe here today!