I received this at a Girl Camper Event playing white elephant.
Just cute packaging or was this really something you can use in your camper potty?
You know me I have to try it out, the scents sound weird S'mores and Fresh Cut Grass , do I want the potty
smell like S'mores?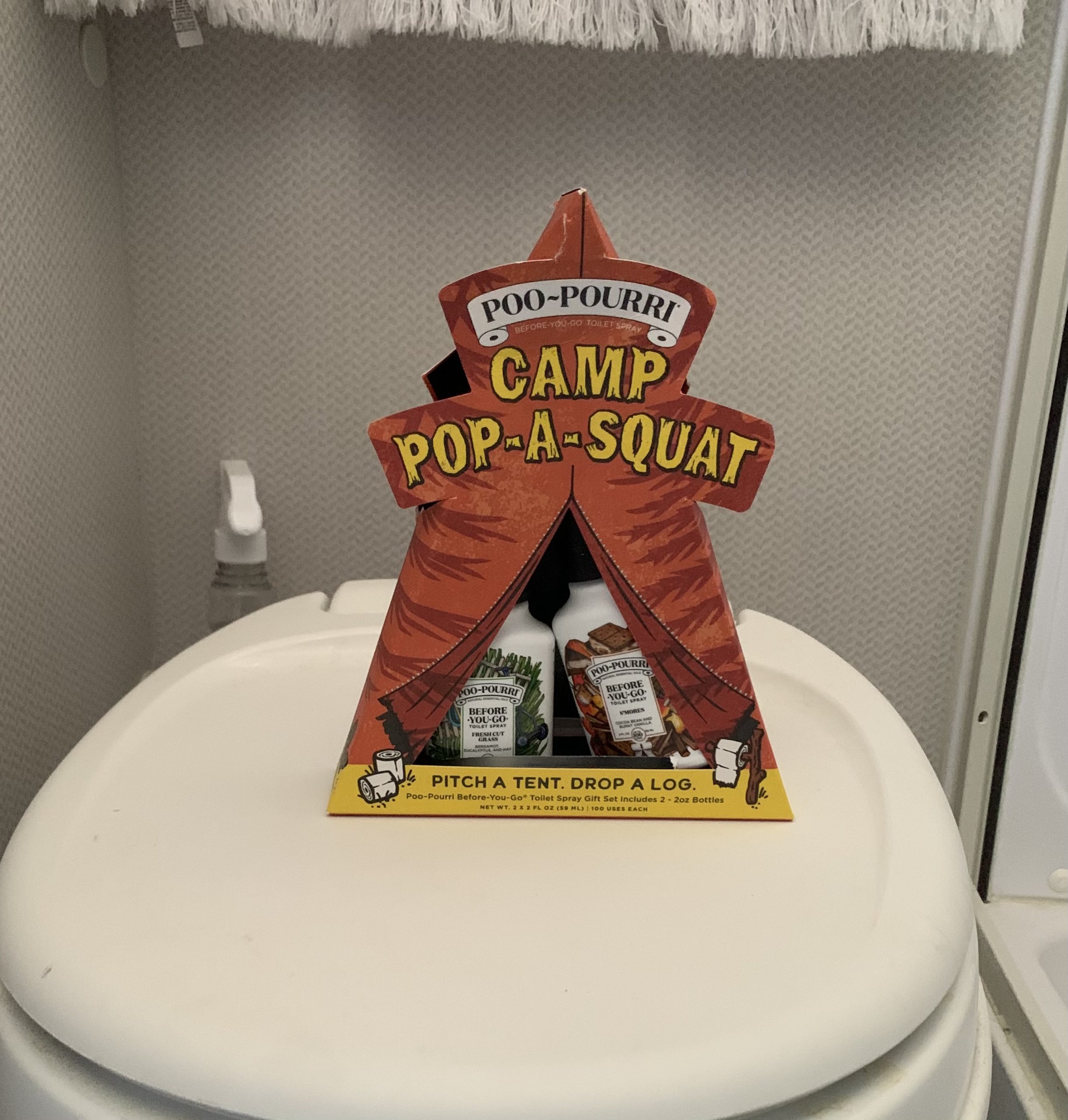 First was to research if these could be used in the trailer potty and safe the black tank. Yes, they are!
Trailers are tight spaces and this a good product for fresher smelling camper and no lingering odors.
The scents are quite good too. Not at all what I thought.
Give it a spray next time your camping!
by Bonnie Shafto New Mexico Guide for Girl Camper
Follow me on Facebook https://www.facebook.com/groups/girlcampernewmexico