New to Dutch Oven Cooking? Donuts are one of the easiest things you can make in your Dutch Oven while thoroughly impressing your camp mates. They take 3 ingredients and are ready in minutes.
Here's what you need:
16 oz can of refrigerated biscuits (the small size biscuits work best)
2 cups of vegetable oil (more if you have a big Dutch oven)
1 cup of sugar (cinnamon is a nice touch too)(powdered sugar can also be used)
Clean paper bag or a big bowl
Step 1. Get your coals burning so you have a nice hot bed (not flames) of coals to cook over.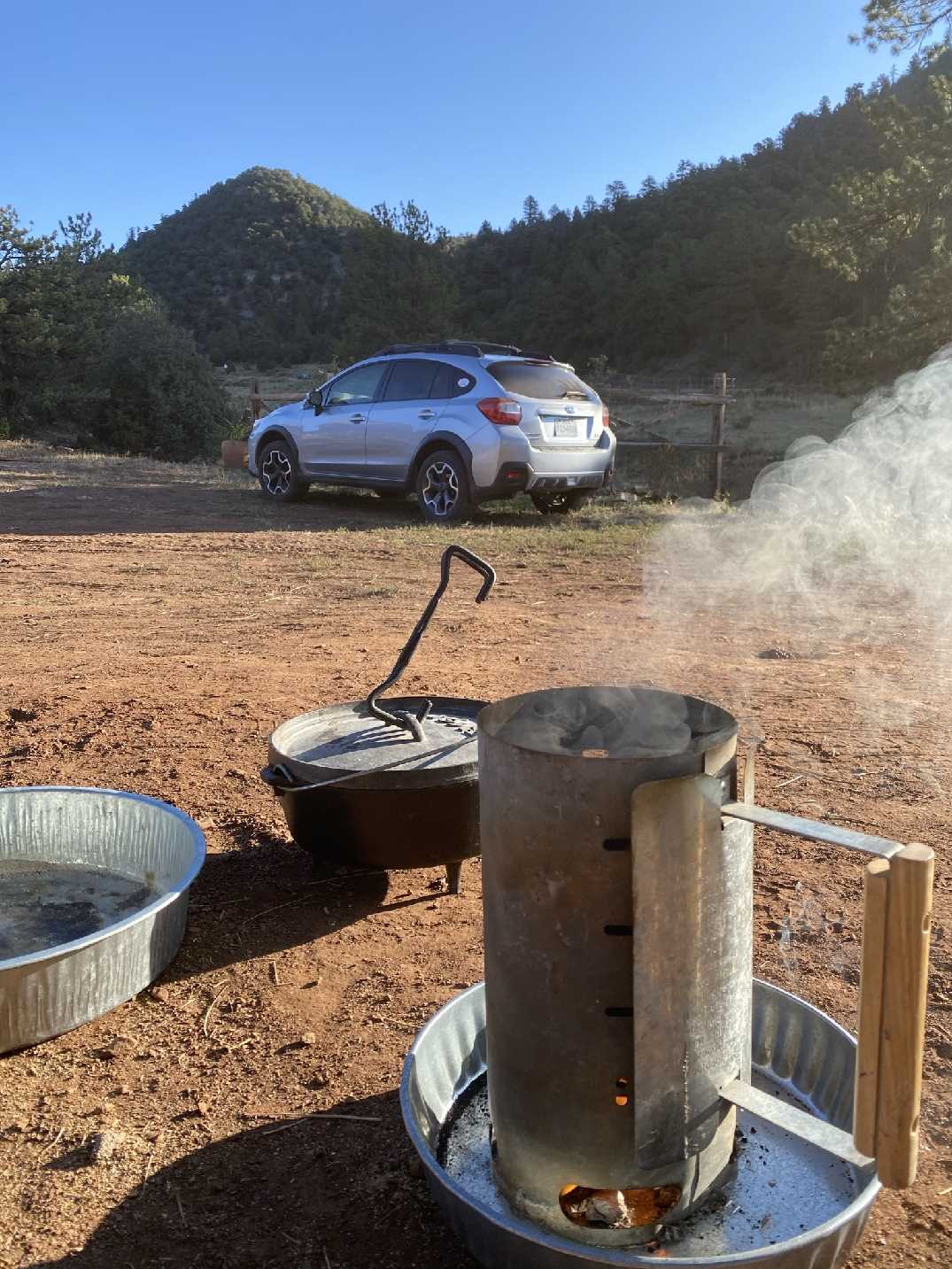 Step 2. Poke a hole in the middle of each biscuit and shape the biscuit into a donut.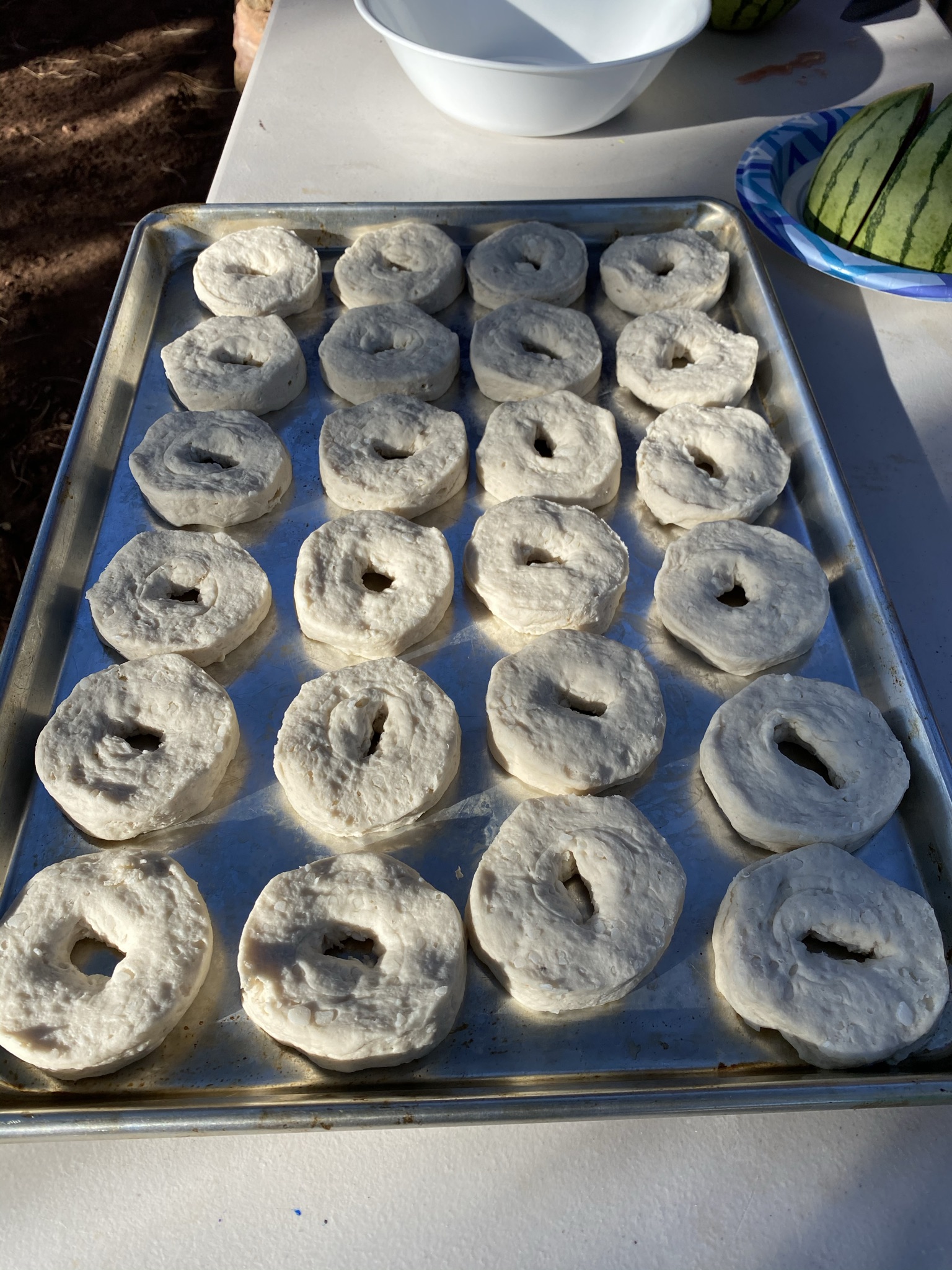 Step 3. Put your Dutch oven over a bed of coals and heat about 2" of vegetable oil. Be careful not to spill any oil, as it is flammable.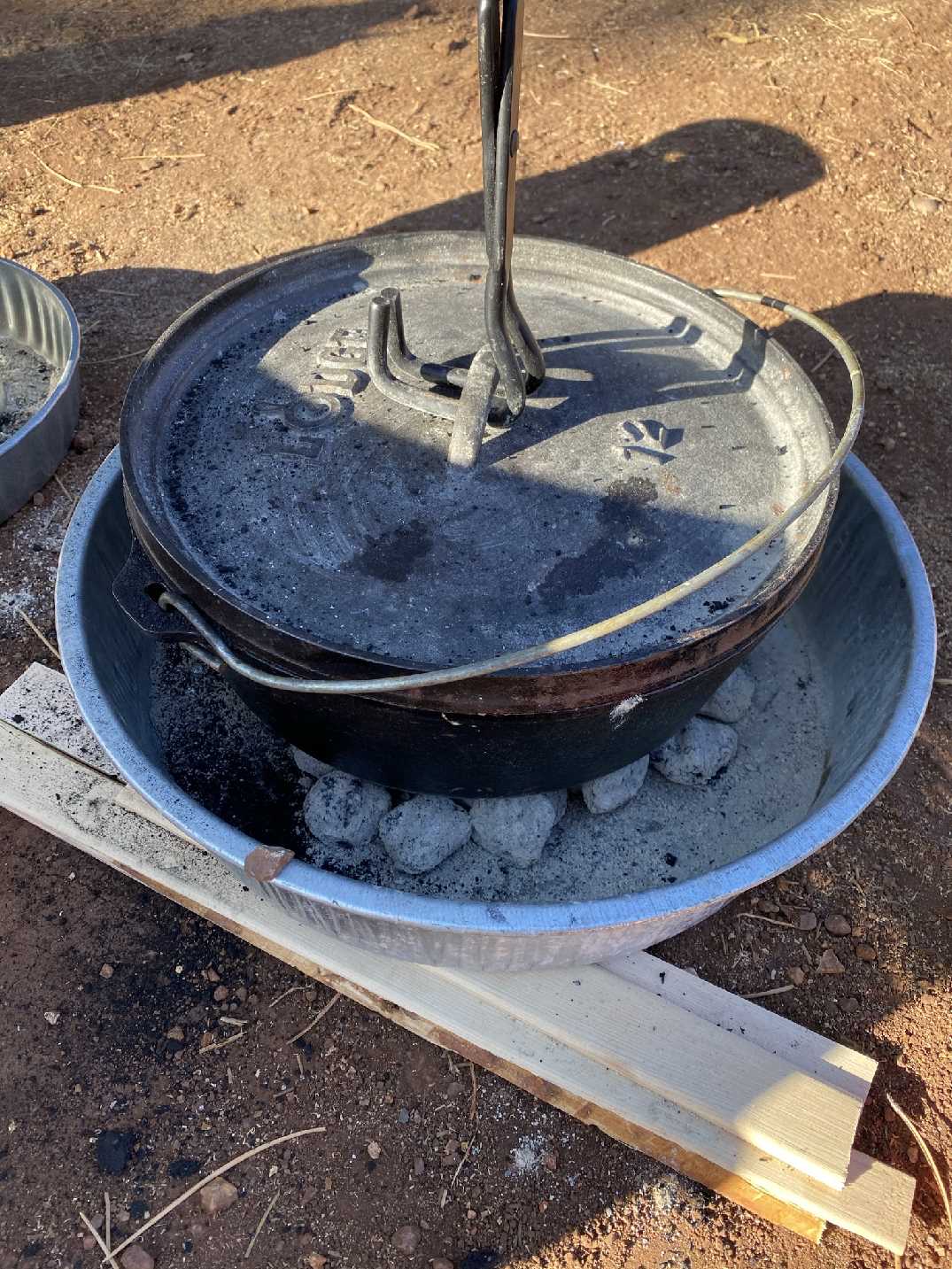 Step 4. When the oil is hot, carefully put the donuts in the oil and fry them for a few minutes on each side till they are golden brown.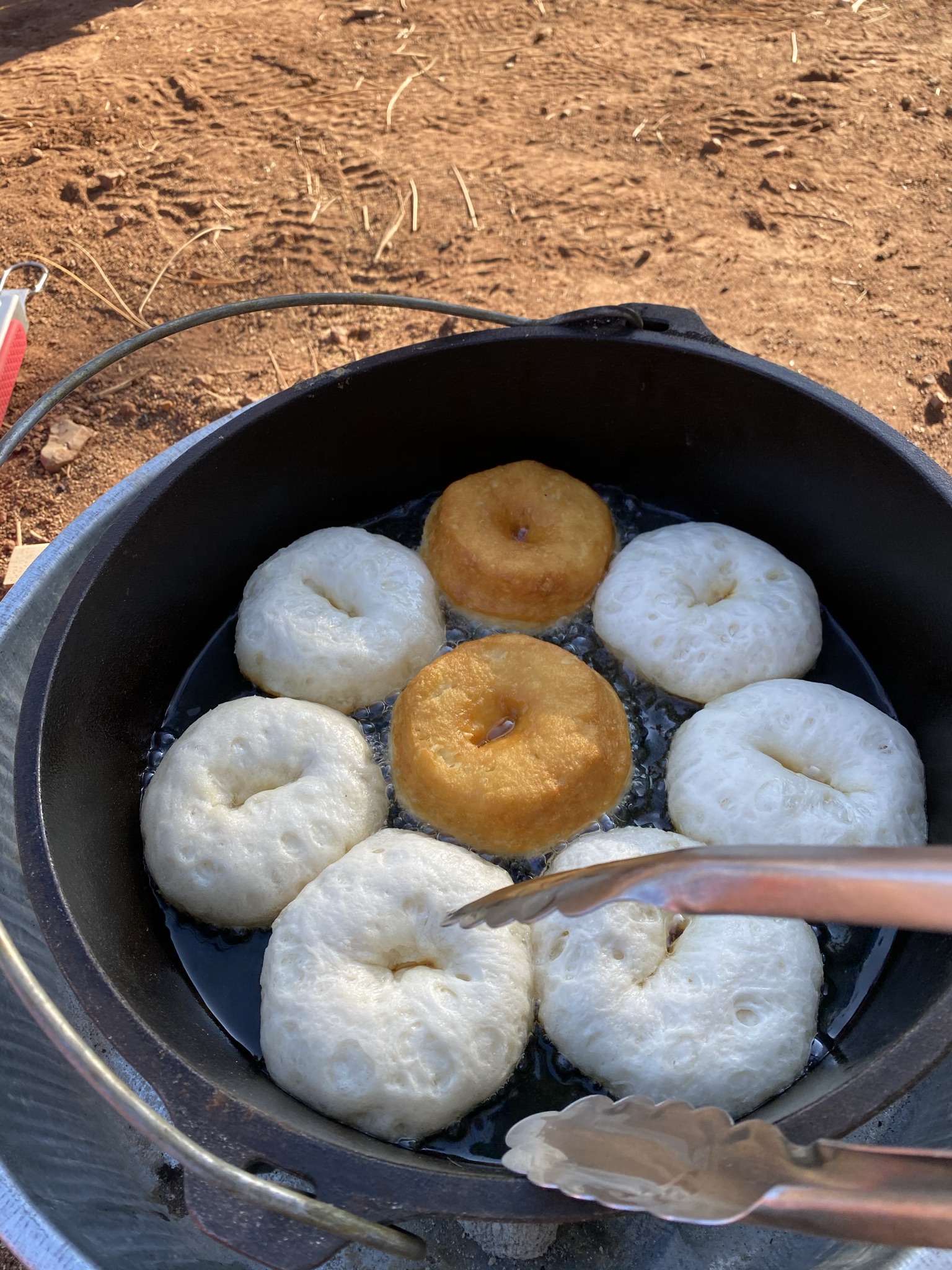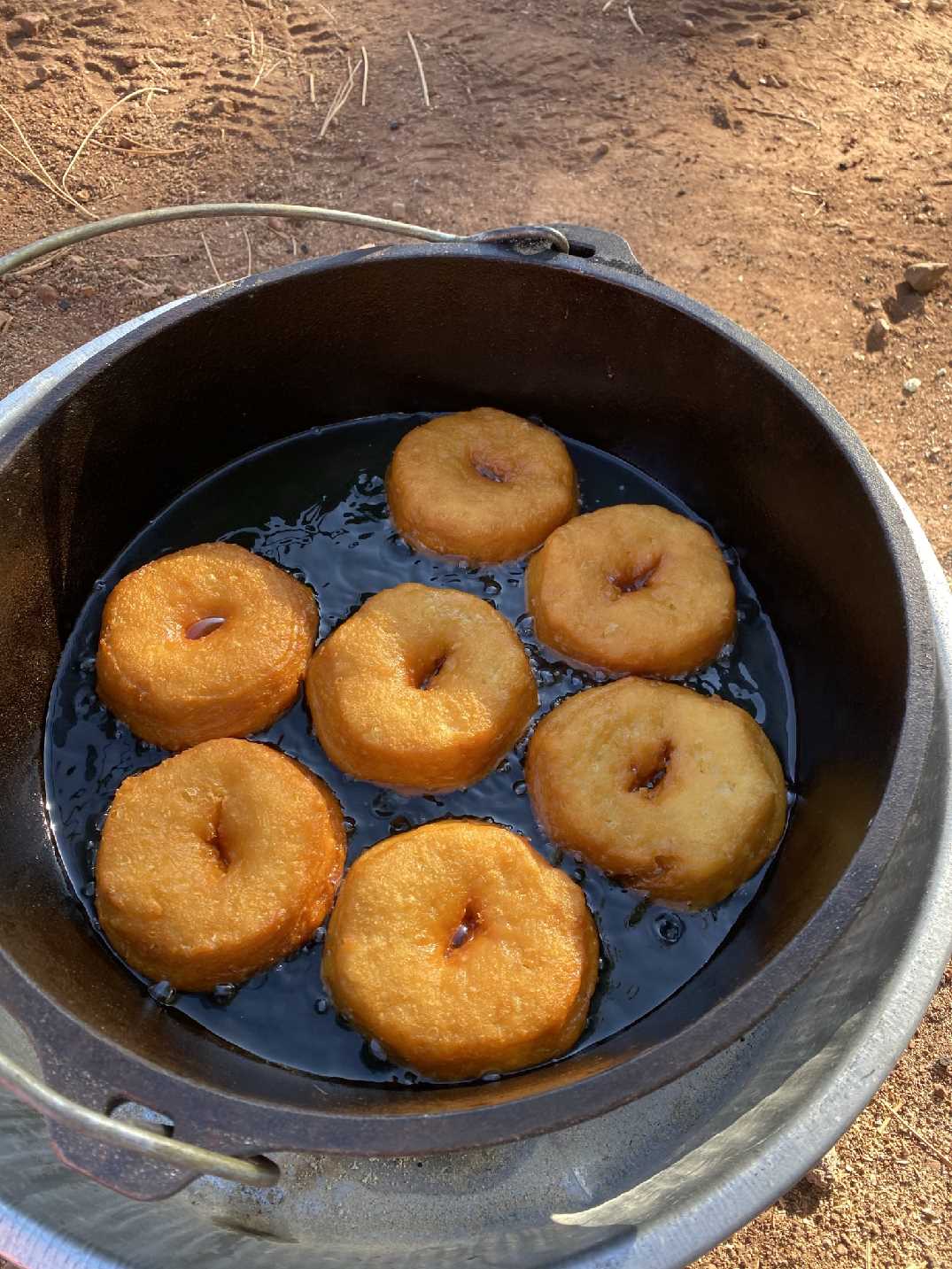 Step 5. Remove the donuts from the oil with tongs and place them on a paper towel lined plate to remove excess oil.
Step 6. Put the sugar in a clean paper bag (or bowl) and put the donuts in the bag and gently shake.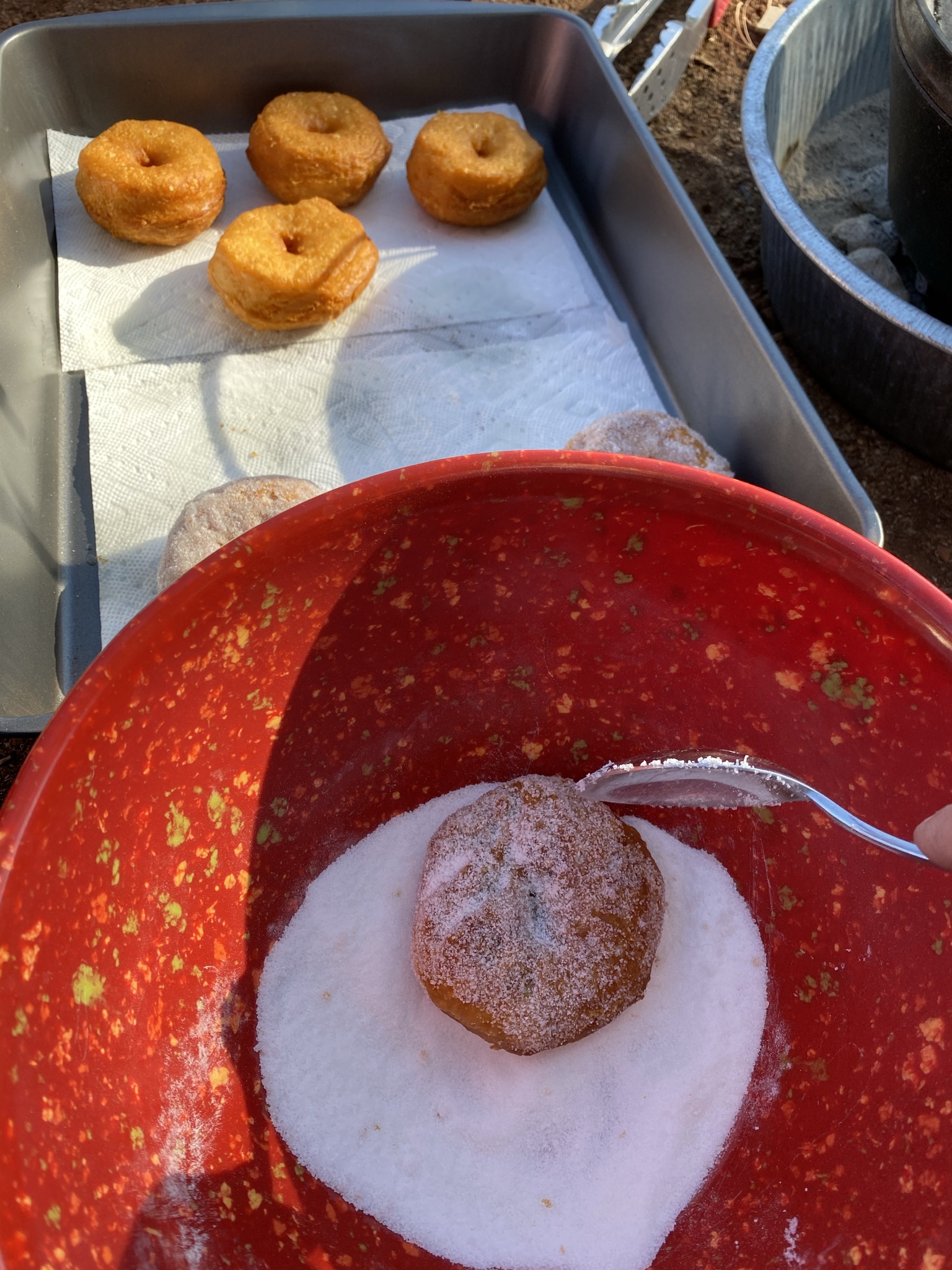 Step 7. Remove from the bag, serve, eat, enjoy, and be prepared for the compliments.
I also made a video on how to make them. 
Have a Dutch oven breakfast recipe you love? Please share it!
Lesa McDermott |Girl Camper Guide to South Dakota
Connect with Lesa & her Girl Camper Group
Facebook Page – this is the link for where you can tag us and we can tag you! This is where I'll share general Girl Camper news, events and more. facebook.com/Girl-Camper-South Dakota
Facebook Group – Please join the private Black Hills/South Dakota Group so you can participate in this supportive and fun community!  Black Hills/South Dakota Chapter Group
Instagram – follow me for snap shots of the camping life: Instagram Girl Camper South Dakota
Events-Be sure to check out the Girl Camper Events I'm hosting.