by Shari Sullivan
.
A soon-to-be Girl Camper asked me recently what she would need to get started when she is ready to go camping for the first time. Good question, and one that has so many different answers. This particular future camping friend already has a tent, so that is going to be her first camping experience. So, I want to share with her and you what I think are the must-haves for that all important and exciting first camp-out with her tent.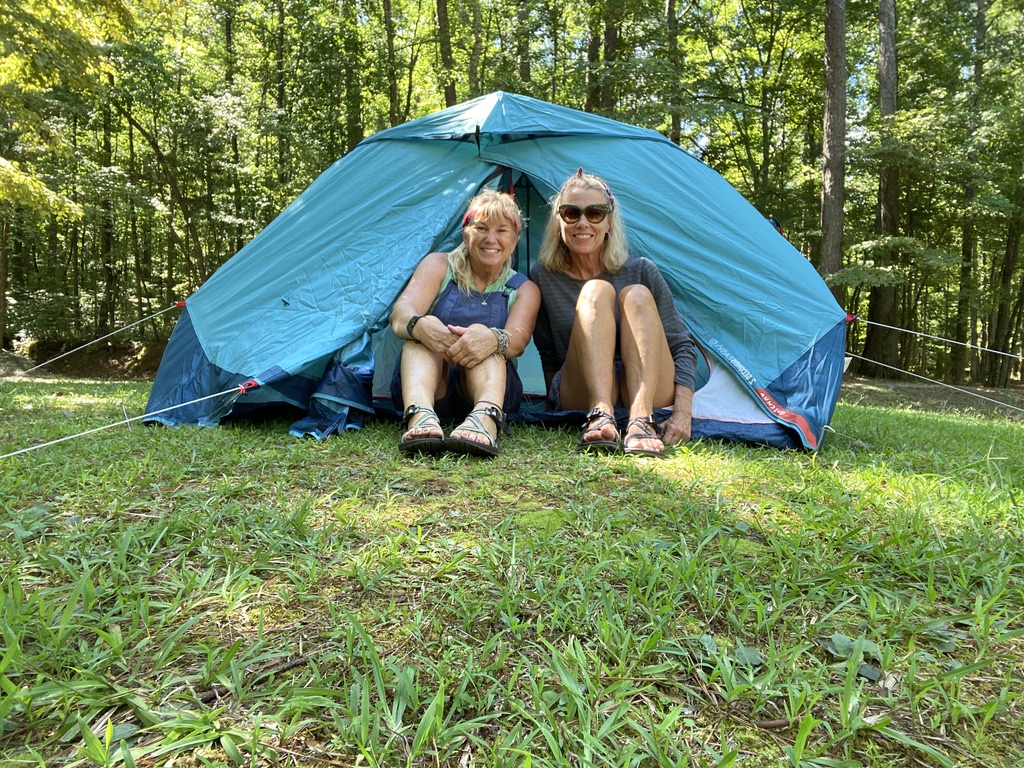 Our new camper has a tent, but if she didn't that would be the first place to start. If you will be camping primarily as a solo camper you don't need a really large tent, but it's nice to have extra space to store your gear and move around if you are stuck inside during a rain storm. Although it might be tempting to get a one person tent, most people find a 2-4 person tent is a lot more comfortable. You have lots of options when it comes to where to buy your tent and how much you spend. My suggestion is not to cut corners when it comes to purchasing a tent. This will be your home away from home and you certainly want it to keep you dry and protect your belongings. Read reviews and talk to other campers before deciding on a tent. Outdoor stores like REI rent tents, so you can try before you buy. Lots of stores will accept returns if you buy something that just doesn't work, so keep your receipt and packaging just in case you strike out the first time and need to return or exchange. *Tip – Be sure your tent has a rain fly and a foot print or ground cloth of some sort. An inexpensive green tarp works great as a ground cloth!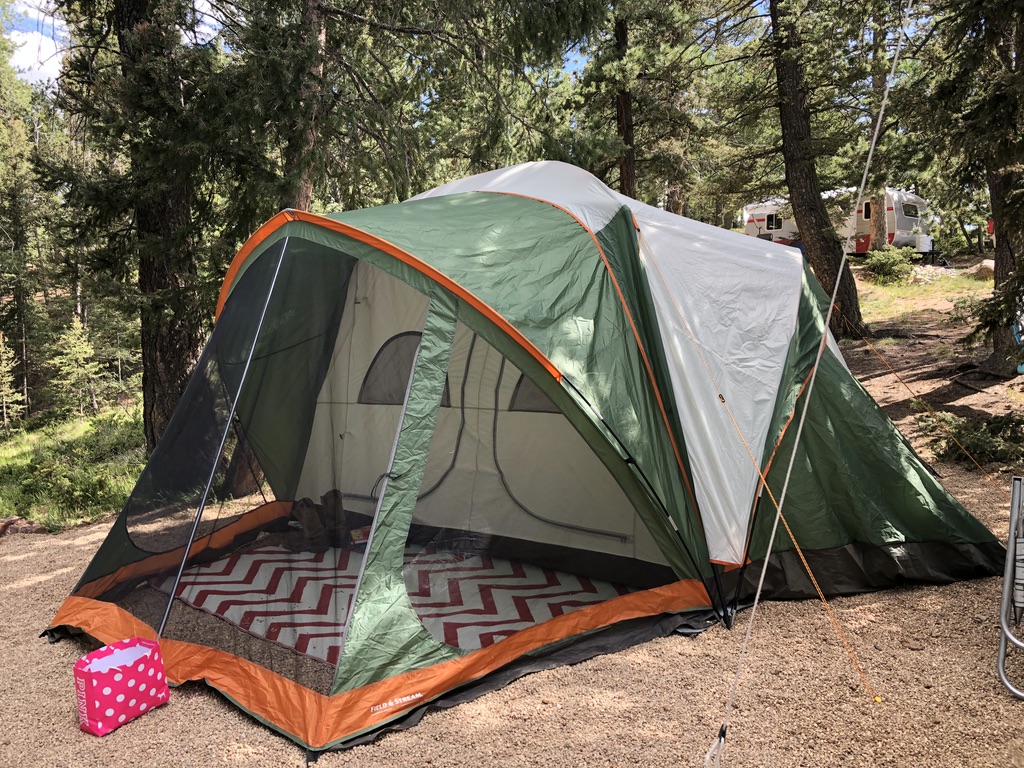 Now that you have a place to sleep you will need something to sleep on and in. You will want a comfortable sleeping pad, air mattress or cot and that will be determined by the size tent you have. My personal choice is a twin size air mattress. It's big enough for one person and leaves enough room in my 2 person tent to store my pack with my clothes. If you have a larger tent, you might want a larger air mattress or a cot. Your comfort will dictate what you choose. Bedding is also a personal choice. Most people think that a sleeping bag is a must have, but you can also bring sheets, blankets and quilts if you're using an air mattress. The climate you are camping in will also help you make the bedding decision. Sleeping bags will keep you warmer if you're camping in cooler temps. And, don't forget your pillow!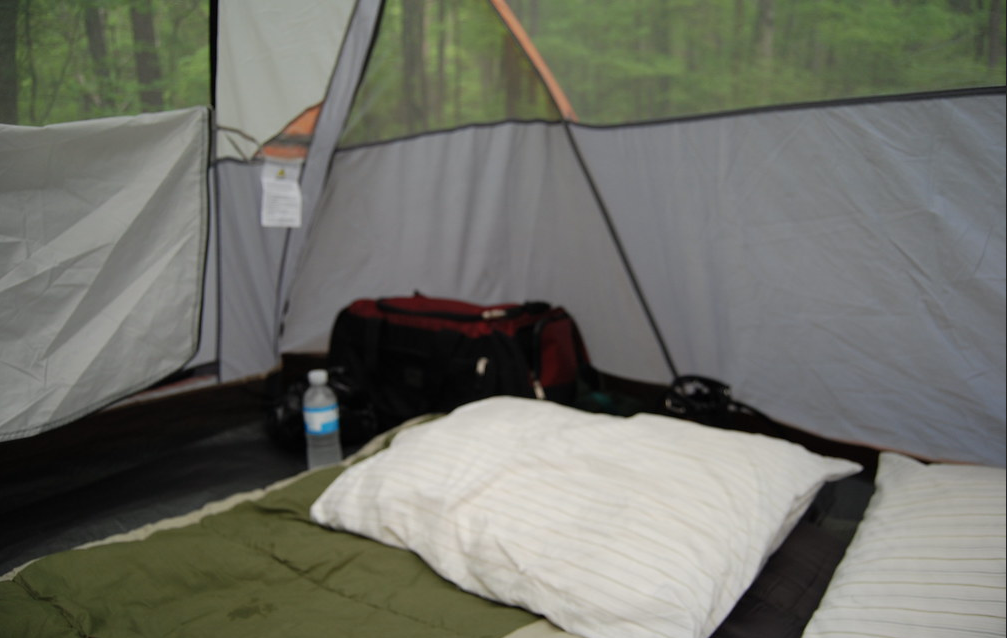 Since you won't be spending all of your time inside your tent, you will need a comfortable camp chair to sit in. There are so many different chairs available today that I suggest taking a 'test sit' in several different types. Buy the most comfortable one you can afford because you will use it a lot. It's an added bonus if it is lightweight and easy to carry so you can take it with you to your friends campsites when you join in on their campfire or share a meal with them. My go-to camp chair for warm weather is an old lawn chair I purchased at a garage sale… the kind that I grew up with in the South. It's very lightweight, folds flat and dries quickly if it gets rained on. Best of all it only cost $2 and it brings back all of my happy memories every time I use it. For cooler temps I use a larger and heavier canvas camp chair that I can cozy up in with a blanket around the campfire. Choose what suits you and your needs most.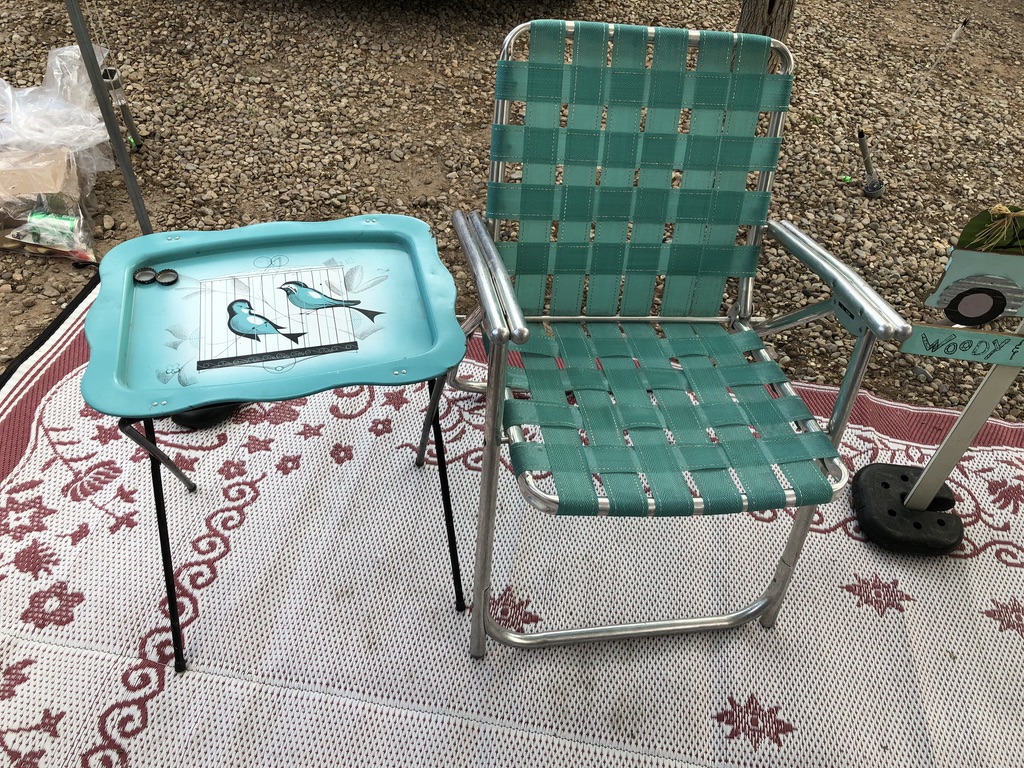 Most campgrounds have a picnic table available at each campsite, but a small folding table is a nice addition to your gear list. You can use it beside your chair when you're just hanging out to sit your favorite beverage on, or use it as a prep table for camp cooking. I have a small folding table that has served me well for several years that I always bring with me just in case I need the extra space. If your tent is large enough, you might even want to have it inside. A TV tray sized table is perfect.
When the sun goes down you need to be prepared for how dark it is outside at night, so lighting is also important. On my must have list is a small headlamp so that my hands are free to carry things, tighten my tent lines or walk my dogs. It's also nice to have it on while you're inside your tent for locating your pj's or for reading before you go to sleep. I'm sure you have a cell phone with a flashlight, but having a headlamp truly is a game changer. For a cozier feeling, you might choose a small solar lantern that will light up the interior or your tent, or your table outside too. It's always a good idea to have a small flashlight with extra batteries just in case!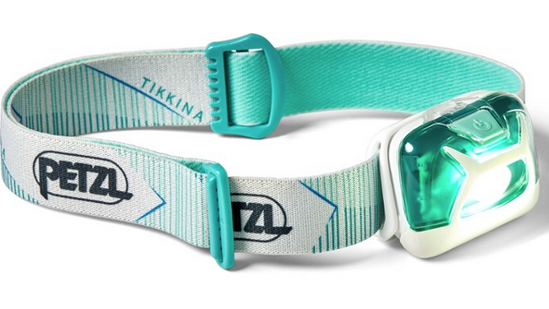 Time to eat! Be sure you have a nice size cooler to store your foodstuff in. You probably have a cooler that you can use, but if you want to invest in a new one you can spend a lot or a little. Most campgrounds sell bags of ice, so if your cooler doesn't keep the ice frozen for days at a time you can replenish. I have a small Yeti cooler and a regular size vintage metal Coleman cooler. I always take the Coleman because it will hold so much more than the Yeti, and doesn't weight as much. A block of ice will last 3 or 4 days in mine, so that is what works for me.
For cooking, a regular two burner propane stove should be all you'll need to prepare meals as well as your coffee or water for tea. You can also boil water to wash your dishes with. Be sure to pick up a couple of fuel canisters, or better yet a small five gallon propane tank is much more environmentally friendly and will last you all season. Raid your kitchen or local thrift store for a couple of pots and a frying pan for cooking, and pick up two small wash tubs at the dollar store for doing dishes. For grilling, you can use the fire pit at your campsite. I like to cook foil dinners in the fire pit too. As far as your dinnerware… the environmentally conscious me likes to use washable plates, utensils and cups… But the lazy in me will sometimes use paper plates.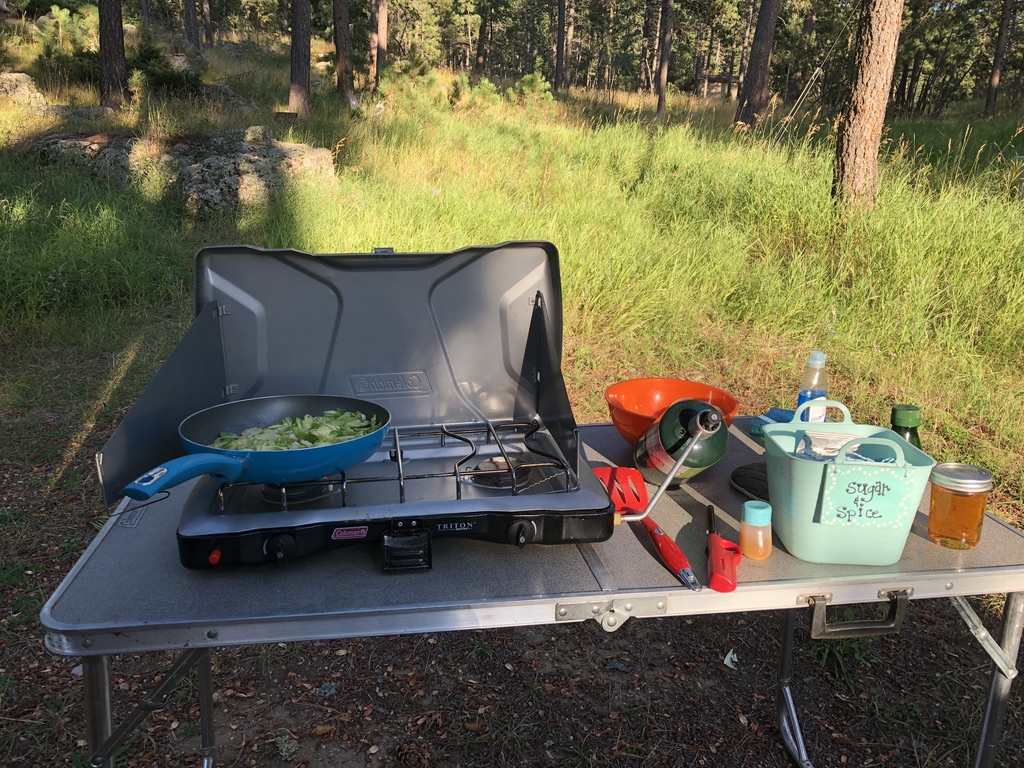 Remember, one of the best things about camping is enjoying just being outside and away from all of the 'things' that surround us in our homes every day. One of the most fun parts of your camping journey will be discovering what you really need or want as well as what you can leave home the next time. The things I have listed are just the basics that I like to have with me. Your camping list might be very different from mine, and that will define your own 'camp style'. The brief tent camper checklist linked below will help you get started as you add things to your own camping stash. Part of the fun is the preparation!
Basic Tent Camping Check List:
Tent (Ground Cloth or footprint, Rain Fly, Stakes)
Air Mattress, Cot or Sleeping Pad
Sleeping Bag or Bedding/Pillow
Camp Chair
Small Table – optional if you have a picnic table at your site
Headlamp/Flash Light/Lantern
Cook Stove/Pans/Plates & Utensils/Dish Washing Supplies
Happy Trails… Shari Sullivan
Senior Editor for Girl Camper
Alabama Girl Camper Guide
Follow me on Facebook at Girl Camper Alabama
Follow me on Instagram at GirlCamper_Alabama
https://girlcamper.com/alabama/